10 Perfect Places to Retire To in Tuscany
John Bensalhia takes to Tuscany to find 10 tip-top properties...
This regular series of retirement articles moves to the lavish location of Tuscany. The benefits of retiring here are wanton, especially if you wish to experience the great Italian outdoors. In the Summer season, you've got plenty of beaches to choose from, and all throughout the year, you can go walking around the historical and countryside routes to your heart's content. On top of this, the region is packed with plenty of cultural events, taking in music, tradition, and much more.
Perhaps the downside of this is that it is one of the more expensive regions for property. A fair few of the properties below require quite hefty investments. But having said that, there are some more affordable Tuscan locations such as Lunigiana. Besides which, if you are lucky enough to have saved up your pennies or have come into a sizeable amount of inheritance money, what the heck? Properties like these are well worth the money, and one or two could be money-spinning opportunities for you too...
Restored Country Home, Chianti
€1,790,000 ($1,899,906; £1,519,173)
While a restoration project may be a selected choice for some, others may want the work done for them. A ready-made choice is available on the market in Chianti in the form of a Tuscan-style farmhouse.
The farmhouse has been restored to a high standard. While it retains the old-world charm of ancient stone, it has been spruced up with many a modern element such as underfloor heating and swimming pool.
There are two floors in the building which are packed with spacious rooms, including sitting room, dining room, laundry room, kitchen, four bedrooms and five bathrooms. On top of this, the property boasts breathtaking views of the hills of Val d'Orcia.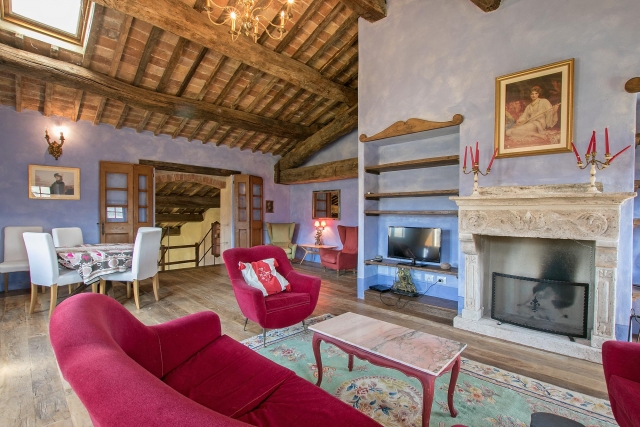 Nearby locations are Pienza and Bagno Vignoni – the latter is well known for its thermal baths if you want to experience these for yourself.
Apartment, Pontassieve, Chianti
€ 270,000 ($286,578; £229,149)
Take a trip back in time to the 15th century where the period stone of this country house houses a recently restored property located on its first floor.
The apartment is spacious and regenerated to perfection. The living room is big, airy and contains its own fireplace. There's a decent live-in kitchen, as well as two bedrooms and bathrooms. Also included in the deal is a 1000 sqm fenced garden and your own car parking space.
If you wish to expand, there is also the possibility to buy the ground floor apartment and then connect the two to create your own generous living space.
Villa, Casola, Lunigiana
€ 220,000 ($233,508; £186,714)
Want to get a property on the moon?
Well, you won't find it in these words, but the next best thing is a hotspot on the lovely region of Lunigiana, which has been named the 'Land of the Moon'. A good example of a stellar property can be found here in the form of a superb villa.
For the price, you get a very good deal indeed. It's another example of how detailed restoration can result in an immaculate finish. In this case, the lovely character property has been recreated to include modern elements while retaining the original period charm of the building with its stone floors, wooden beams and genuine fireplace. In addition, the building also contains the original antique marble sinks in the kitchen and also in the bathroom.
Let's talk rooms. The inviting living room gives way to the dining room and there's also a good quality built-in kitchen. There is a bathroom on the next level, as well as two bedrooms – one of which contains an anti-room that features its wooden mezzanine. Meaning that if you like, you can create another bedroom which would be handy if you invite larger parties of family or friends to stay.
Outside, there's a courtyard, wisteria pergola and terrace – and if you're looking for a spot of restoration, then you still have a project to get your teeth into. This is an outbuilding that contains three rooms, which means that you can turn these into sleeping rooms or a nice outhouse lodge. Also, there's potential for installing a swimming pool on the land – subject to planning permission.
Country Home, Villafranca, Lunigiana
€ 695,000 ($737,673; £589,847)
Sometimes retirement isn't just about relaxing with a chocolate biscuit and a cup of cocoa. It's about going on to new and exciting opportunities. If you have the money, then a possible avenue is to open your own B&B or hotel.
The possibility is there for the taking with this large-scale country house in Lunigiana. 'Borgo delle Rose', as it's known, comprises eight carefully refurbished apartments which are of first-class quality.
The advantage of taking on this project is manifold. For one thing, the quality of the apartments is such that for tourists coming to Lunigiana for a holiday would consider this an ideal base. Following on from that, the home is close to the Ligurian beaches, so for those wanting an Italian holiday by the sea, this makes it a good place to stay. And of course, you can make one of the apartments your own, enjoying the full benefits of this exciting retirement business and pleasure prospect.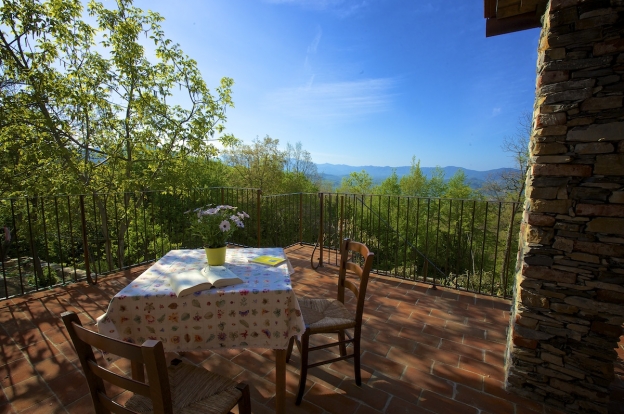 Country Home with Vineyards, Siena
€ 850,000 ($902,190; £721,395)
Bridging together old and new is this fine country house in Siena.
The stone abode spans two floors and is divided into two apartments on the ground floor. It's crammed full of rooms including the large-scale lounge, equally big kitchen (with fireplace), three bedrooms and bathroom. On the first floor, there's an open plan living area (again with fireplace), kitchen, cloakroom, bathroom and four more bedrooms.
If you want a property that contains all mod cons but with a historical twist, then this is a good one as the property retains its original brick ceiling, large arches and some of the original stone walls.
Unbeatable views too! Why not start the morning by looking out to the lush Tuscan countryside of olive, cypress and oak trees? As far as a perfect start to a glorious Italian Summer's day goes, you won't go far wrong with this property. If you've got the money, this is well worth the consideration.
€ 235,000 ($249,429; £199,445)
Location-wise, this great apartment offers the ideal scenario. On the one hand, you've got the beautiful surroundings of the country, while at the same time, you're within walking distance from the main area (around 500m) of Siena.
The apartments are part of a main complex. The areas of the apartments span from 35/40 sqm to 200 sqm. The main complex has plenty of facilities and wonderful surroundings. These include a park with green gardens, pine wood and a breathtaking panoramic view of Siena and the Tuscan hills.
The complex also has copious amounts of modern facilities including satellite TV, video entryphones, security doors and quality taps. Everything you could want for a comfortable and secure stay is right here.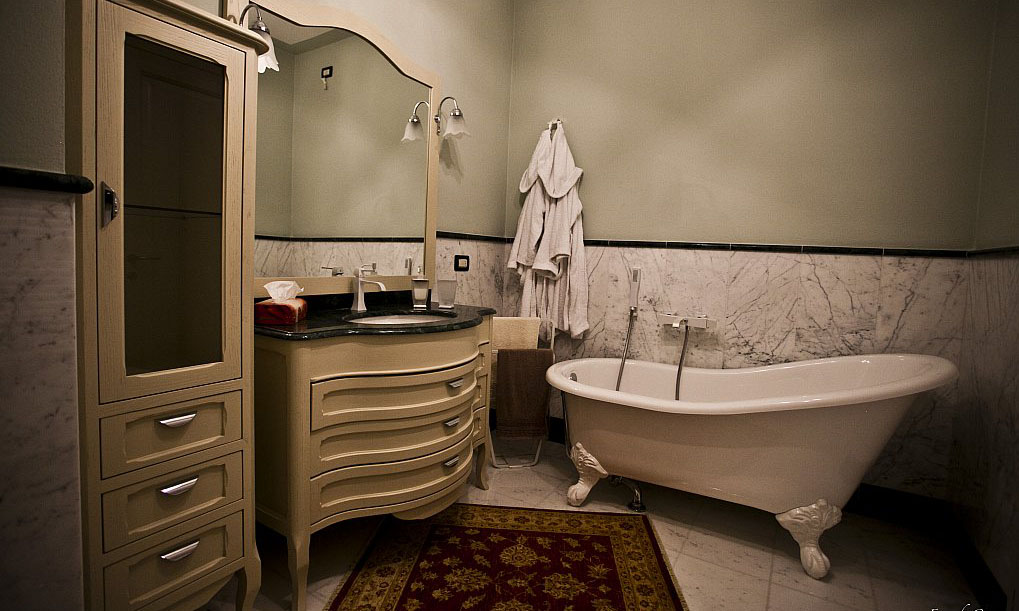 € 950,000 ($1,008,330; £806,265)
While it's one of the more expensive properties in this month's article, if you have the cash, then it's undeniably a worthy investment.
A large-scale villa, it's based in a prestigious location in Florence and boasts around 100m2 of accommodation, alarm systems and brilliant views of the bookending local countryside. Also in the package is an immaculately kept garden and parking facilities.
Inside, there's plenty to keep you busy including the huge living room with dining area and kitchen. Walk on up the stairs and you'll come to the large master bedroom and two bathrooms – one of which includes a bath, the other a shower. In addition, you can also create a second bedroom if you so wish.
€ 1,150,000 ($1,220,610; £976,005)
Looking for a base to sample the wonders of Florence? You're in luck with this nice city home in Chianti. It's near to the Duomo and Santa Maria Novella train station – in fact, practically on your doorstep with only a few minutes walk away.
A key selling point of this property is its all mod cons approach. The place was restored in 2008, bearing in mind the latest technology. So, the lucky owner can enjoy a home with facilities such as water purification/softening, air conditioning and underfloor heating.
The modern take allows for a super-efficient retirement lifestyle with rooms such as the functional kitchen and sleek bathroom providing ease of use and plenty of aesthetic appeal. You'll also enjoy the lush, leafy garden – a great place to lay back and relax on a hot, sunny day.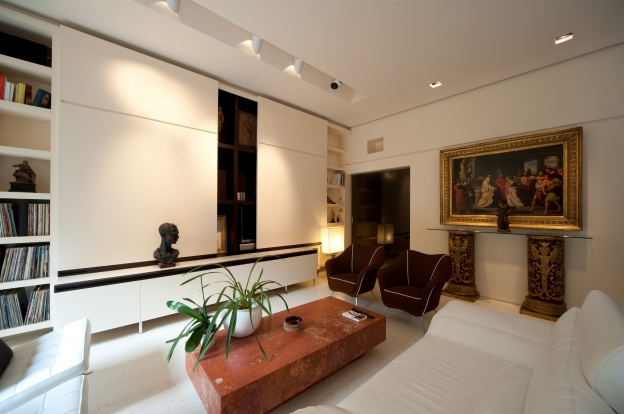 € 170,000 ($180,438; £144,279)
While this is one of the more affordable properties in this month's selection, this handsome apartment has plenty going for it.
It's part of a renovated hamlet that contains around 30 properties, with about  75m2 of accommodation. Your property will include an open plan living room, a kitchen/dining area, a double bedroom, a bathroom and also an autonomous annexe that's home to a cellar and fireplace. It's centrally heated and in addition, this particular property has access to a terrace of 80m2 and land adjacent to the property of 700m2 (which is shared with two other apartments).
€ 1,950.000 ($2,069,730; £1,654,965)
This awesome stone farmhouse can function for your retirement in a number of different alternative scenarios. Because the farmhouse comes with two guest houses, this opens up your future. You may think of renting out the extra houses as a way of bringing in extra money. Or, if you have grown-up children who want to also experience the Italian lifestyle, this is a ready-made solution.
There's certainly plenty of room in this offering, with a hefty five hectares of land up for grabs. Your main villa has been restored and decorated with class and style, and is chock full of rooms and facilities. In addition to the large living room, five bedrooms, two bathrooms, kitchen with dining area, there's also a study, a pantry and a generous panoramic terrace that affords some lovely views of the surrounding countryside and mountains.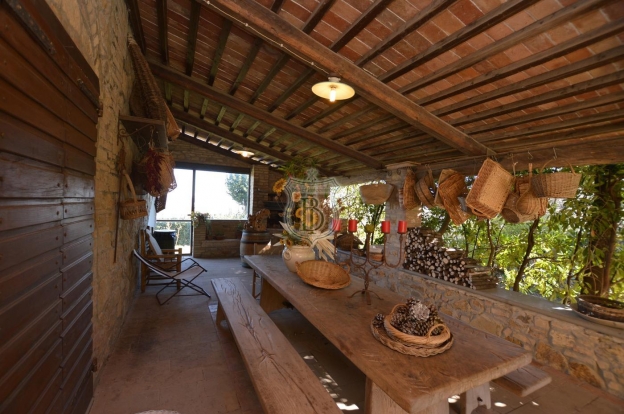 Turning attention to the two guest houses, these are two great abodes in their own right featuring the likes of an open plan kitchen, bathroom, loggia, and a cool loft area that boasts both a double and single bedroom. Outside, there's plenty to get lost in, with five hectares of mature ground surrounding the property. Green parkland and a sizeable olive grove (featuring no less than 230 olive trees) add to the exterior appeal of this property.
Topic:
You may also be interested in...