Another Side To Tuscany, How To Explore Its Tasty Traditions
"The name of Italy has magic in its very syllables." ― Mary Shelley
Tuscany has long entranced travelers, writers, poets and artists such as Dante, Michelangelo, Petrarch and Boccaccio for centuries with its abundance of beauty, both for the varied landscape and also for its wonderfully simple cuisine. While there are attributes of the region that shout to the common traveler, like the tremendous historical art in the Renaissance city of Florence, there are just as many that whisper to the soul, like that first bite of a lightly-aged pecorino cheese with a bit of Garfagnana honey. It lends to a slower pace of life especially in its small hamlets, where you can see any number of locals riding their bike to the morning markets or heading home after work.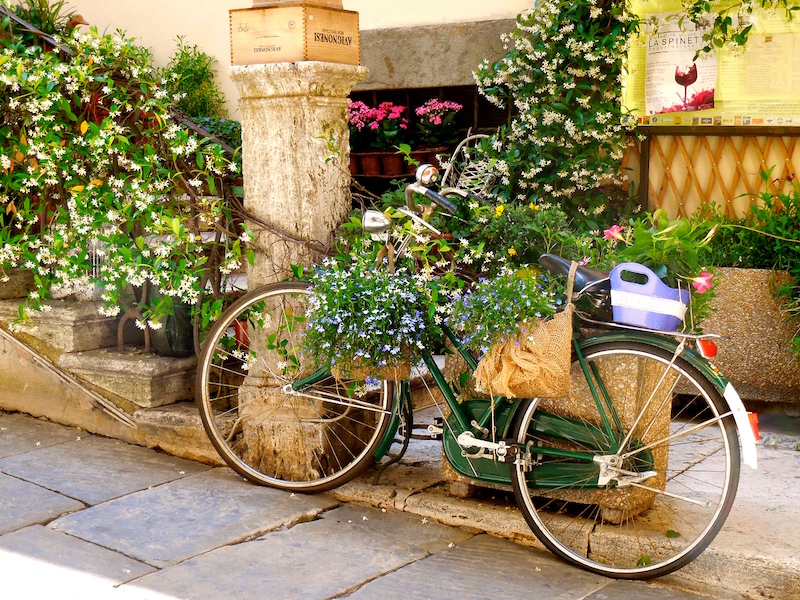 From the wilds of Lunigiana, to the mysterious marble caves of Carrara, or traveling through the colorful valley of Val d'Orcia -- there truly is something for everyone in Italy's favorite central region.
Like most European destinations, the region's most popular cities get horrendously packed in the summer months which in all truthfulness, isn't the best time to visit. Among rising temperatures and crowded museums, comes the consequential higher prices and harried locals who couldn't yet escape to the seaside or various other summer hotspots.
Instead our secret happy place is the shoulder season of fall, historically its arrival meant abundance and harvest time in the agricultural sector during the 'vendemmia' or grape harvest, during late September when the country comes back to life after the slumber of a traditionally lazier August. Leading into October, the crowds lesson and the temperature cools, and the season takes on a festive feeling.The landscape also changes, with a more colorful array of foliage covering Tuscany's rolling hills. 
With plenty of festivals taking place in most small towns, this is the time to revel in the best of local tasty traditions. Many of those come in the form of tasty treats that come with the season, platters of slow-cooked wild boar, or freshly made pasta covered in sautéed wild mushrooms picked from the mountains just days before. We also mustn't forget about the flowing red wine and chestnuts, while later comes the freshly-pressed new olive oil, as the evenings get crisper. Just add a drizzle or two over a slightly toasted slice of Tuscan bread rubbed with raw garlic and you've just discovered the best snack known to man, at least to us.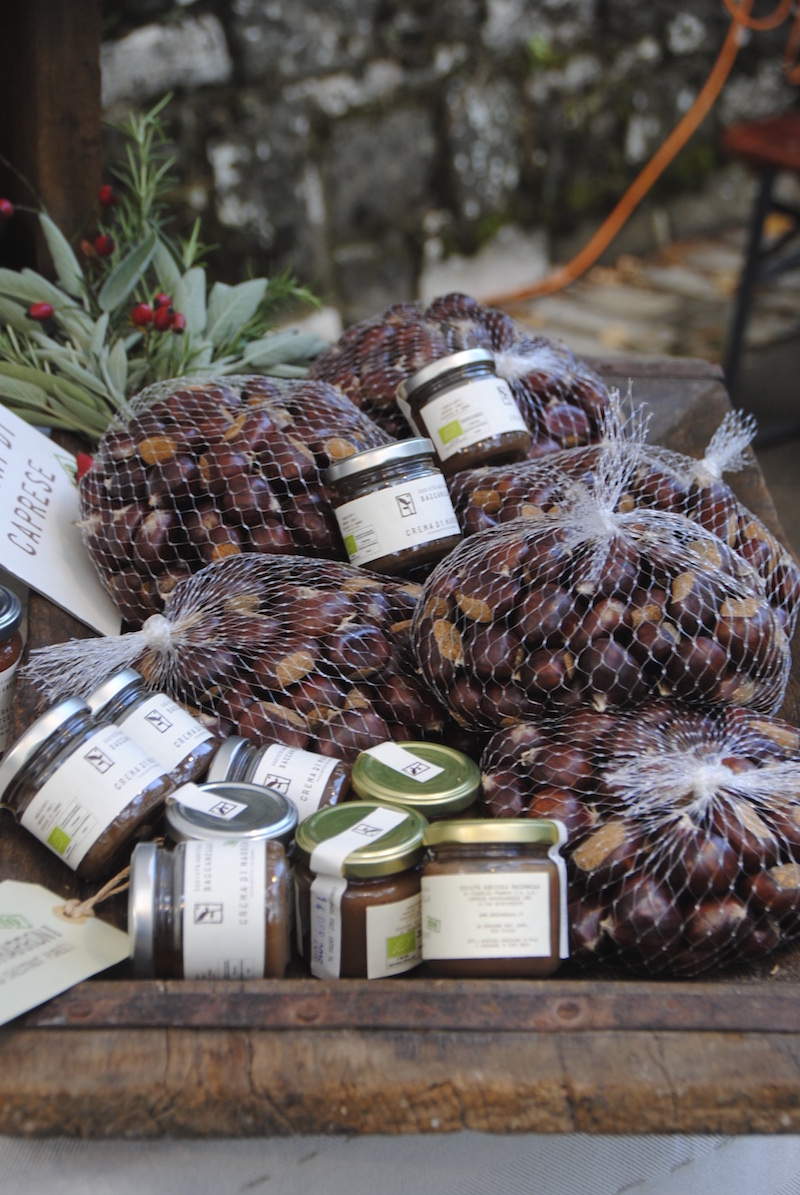 Yes, Tuscany in fall is absolutely the way to go for those who aren't out to tick boxes off a 'must see' travel bucket list while instead seek a slower path to seeing the country firsthand. We're not saying come to Tuscany, fall in love with a villa and start a new life abroad, which instead makes for a great movie plot -- instead try a more unique experience than your average Venice-Rome-Florence jam-packed itinerary. 
It's the best time to visit for those who are in a pursuit of cultivated and cultured delights among the lush countryside where wild boar run amuck, and porcini mushrooms grow under chestnut trees. While everyone can say 'here's how to find the hidden Tuscany' what matters most is one's personal first-hand experience. Why be staisfied as a voyeur from afar? Instead join the fun as an active participant getting to know the fruits of the land.
The beauty of this place lies in its simplicity and staying true to traditions. 
We know it can be overwhelming during the travel-planning process, including organizing car rental and getting lost in the details, an idea is to instead leave the dirty work to trained professionals who know the area's poignant ins and outs.
For those looking to join a like-minded small group to share in Tuscany's abundant period, one such option is to join a small-group tour (max 12 participants) that travels through the tastes of the glorious fall which are all about embracing the local flavors using a hands-on approach with plenty of organized activities.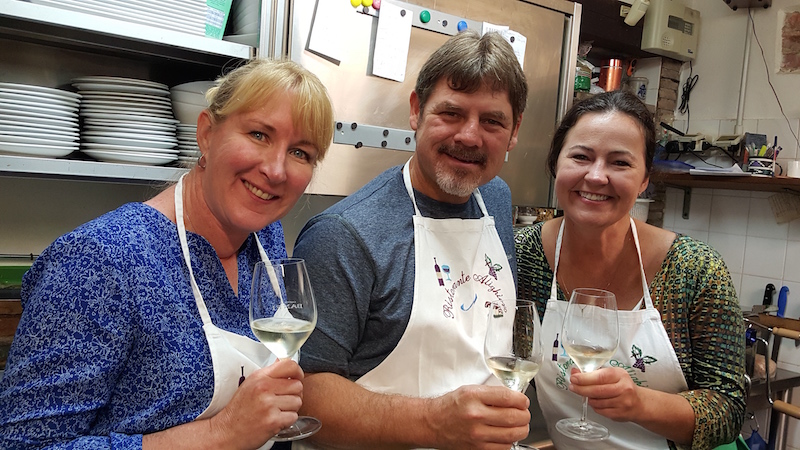 We suggest the following two below that would be perfect for any intrepid foodie traveler who wants a true full-emergence type experience, with it comes enjoying local gastronomy and making new friends. All transportation, accommodations, meals, transfers, excursions and activities are included which will definitely take the stress off planning your vacation and you're just along for the ride! 
With Vitalia Tours, you can join their "Food, Feste, and Funghi", an 11 day, 10 night tour that will take you on a gastronomic journey through the best of the region this October all in the name of trying truffles, olive oil, wine, chestnuts and of course, porcini mushrooms. Not a bad job if you ask us! The traveler will visit the UNESCO-recognized Val d'Orcia region, along with Chianti, Florence, Arezzo and Cortona, all while staying at a typical agriturismo, or Tuscan farmhouse.
As Vitalia owner Catherine puts it "My personal philosophy of travel is that you have to experience the country or locations, its foods, its wines, traditions, its people and culture in order to truly understand it. I want my guests to enjoy a rich mixture of history, education, and exploration, and to experience Italian culture through food, tradition and adventure"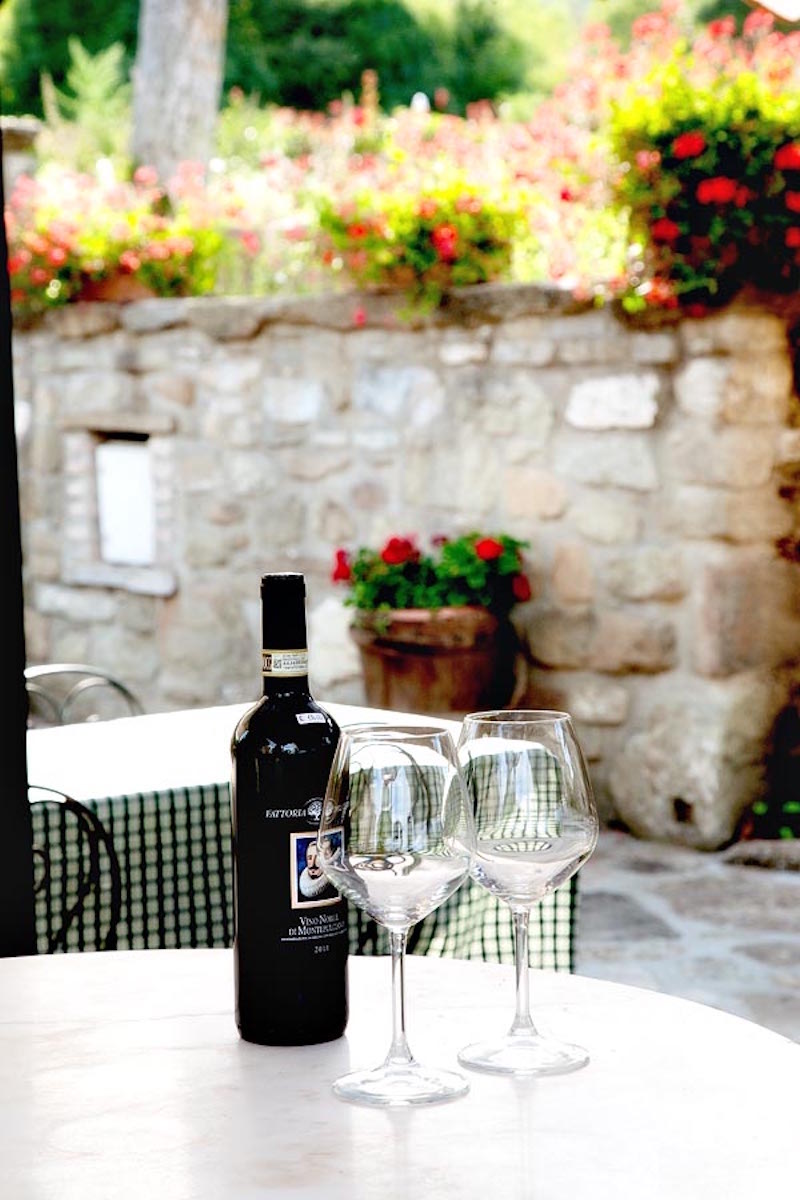 Highlights of this particular tour that stand out include visiting a local food festival or 'sagra' something that anyone visiting Italy would enjoy, going on a special truffle hunt which is one of the most interesting activities one can experience here, being that truffles are the gastronomic crown of the region. Or how about heading to a sheep and goat farm to witness how the wonderful pecorino cheese is made, and yes there will be plenty of tastings, we suggest coming with a full stomach. 
The second option is this 'Chianti Classico' tour that immerses you in the culture and traditions of Tuscany with visits to various farms and tasting excursions throughout the region.
This 10 day/ 9night tour this October, will take you to places a normal traveler wouldn't have access too, all in the name of trying the most genuine flavors. From making fresh pasta to learning about the methods of local farming and winemaking – they have it all and are eager to share. . 
With this tour, you'll spend 2 nights in in the center of Florence, and 7 nights in an agriturismo set in the heart of the Chianti countryside.  This area offers a stunning landscape, with gently rolling hills covered in a patchwork-quilt of fields, vineyards, and silver olive groves. The roads are lined with tall green cypresses, and here and there are small medieval villages, parish churches, stone farmhouses, and renaissance villas, all which seem to create an enchanting real-life picture postcard. 
This culinary adventure gives a satisfying insight to products that hail from the Chianti region of Tuscany and offers plenty of culinary secrets, with the chance to experience everything about the fruits of the land first-hand (including long, luxurious meals).
This tour will take you through Siena, San Gimignano, Greve, Castellina, and more.  
You will stop in a local butcher shop, watch how the famous terracotta of the area is made, visit local castles, peruse through an open-air market, taste various Tuscan specialties, and sip delicious wines at several wineries overlooking some of the best views in Italy. Eat like the locals, visit creative artisans, learn all about the art & history with expert local guides, and experience the simple pleasures of exploring the Chianti region with its incredible scenery, fantastic food and famous wine! 
We can't think of a better way of enjoying the magnificent fall season in the heart of our beloved Tuscany.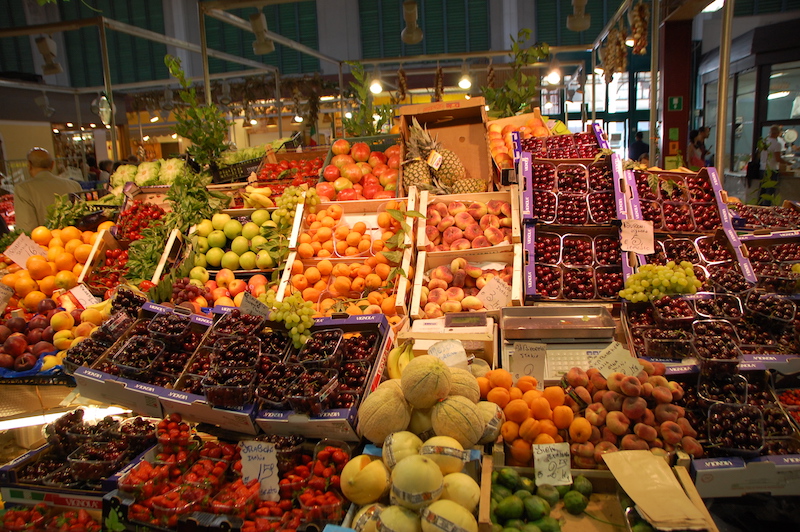 For more information on how you can book a spot on either of these small-group experiences this fall, check out this page for more information. 
SaveSaveSaveSave
SaveSave
SaveSave
SaveSave
SaveSave
Topic:
Location:
You may also be interested in...