Experience your perfect italy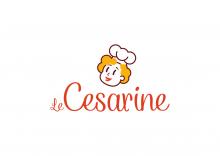 Description
Le Cesarine is a network of local people from over 120 towns and cities all over Italy. Today there are over 800 "Cesarine", (a term derived from a Romagnolo expression meaning 'ruler of the kitchen') expert cooks that organise culinary events of all sizes in their own homes for people who would like to experience Italy's 'forgotten flavours'. They are guardians of their culinary heritage, working with the goal of providing authentic experiences and gastronomic excellence.
The Cesarine are carefully selected to showcase the best of Italy. They are driven by an authentic passion for traditional cuisine and wish to preserve and share their knowledge by welcoming curious food lovers into their own homes.
Each Cesarina creates their own unique Taste Experience to reflect their regional cuisine, and to encourage awareness of traditional Italian recipes. Not only do the Cesarine offer dining experiences, they also organise cooking courses, cooking shows and bespoke events in your accommodation.
Special Services
1. Dining experiences: Enjoy a lunch or dinner at one of our Cesarina's houses, just like part of the family. 
Guests will be welcomed into the Cesarina's house to enjoy a traditional local menu; starter, first course, second course, side dish and dessert. The meal is accompanied by a carefully selected local wine. Our experiences are for private groups only, so you will be the only guests.
2. Cooking Classes: Discover the secrets of Italian cuisine with a local expert! Our cooking classes take place in a Cesarina's home.
They last 3 hours, and in that time guests will prepare 3 different dishes. The guests will be able to enjoy the fruit of their labours with a light lunch or dinner after the class with a glass of wine.
Each participant will have their own workstation equipped with all the utensils and ingredients that they will need. They will also receive an official "Le Cesarine" apron that they can take home after the lesson. Our experiences are for private groups only, so you will be the only guests.
3. Personal Cook at home: Would you like a Cesarina to come to you? 
Anniversaries, birthdays or just a special dinner party with friends. Whatever the occasion, the Cesarine will make your event unforgettable. We organise bespoke experiences to suit your every need.  This option is perfect for tourists who are spending their holidays in rented accommodation or second homes, who would like to add a special touch to their stay.
Featured Accommodation in Italy