Experience your perfect italy
Practical Italian for Americans in love with Italy. Please Read.
Contact
Address:
9350 Wishire Blvd # 203
Beverly Hills, CA 90212
United States
Highlights
HONOR YOUR ROOTS!
GET READY FOR THAT TRIP!
BEGINNER/INTERMEDIATE/ADVANCED
FUN, NATIVE INSTRUCTOR
ADULTS, CHILDREN, AND TEENS WELCOME
AFFORDABLE RATES
ONLINE LESSONS – FLEXIBLE SCHEDULE
TEXT ME OR EMAIL ME NOW!
323-533-8623
ALESSANDRO (Alex)
YOUR ITALIAN TUTOR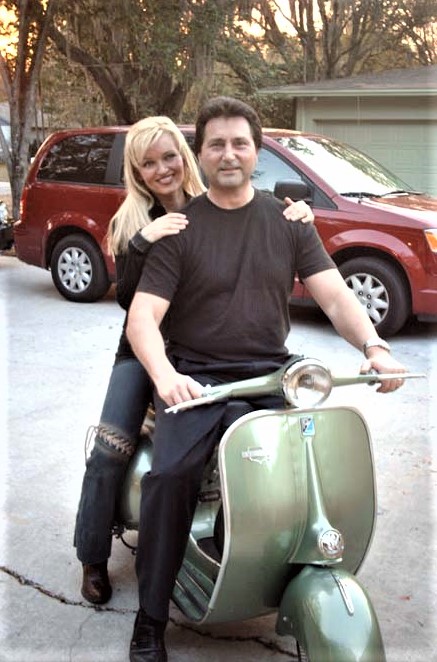 ONLINE (ANYWHERE) & IN-PERSON (LOS ANGELES ONLY)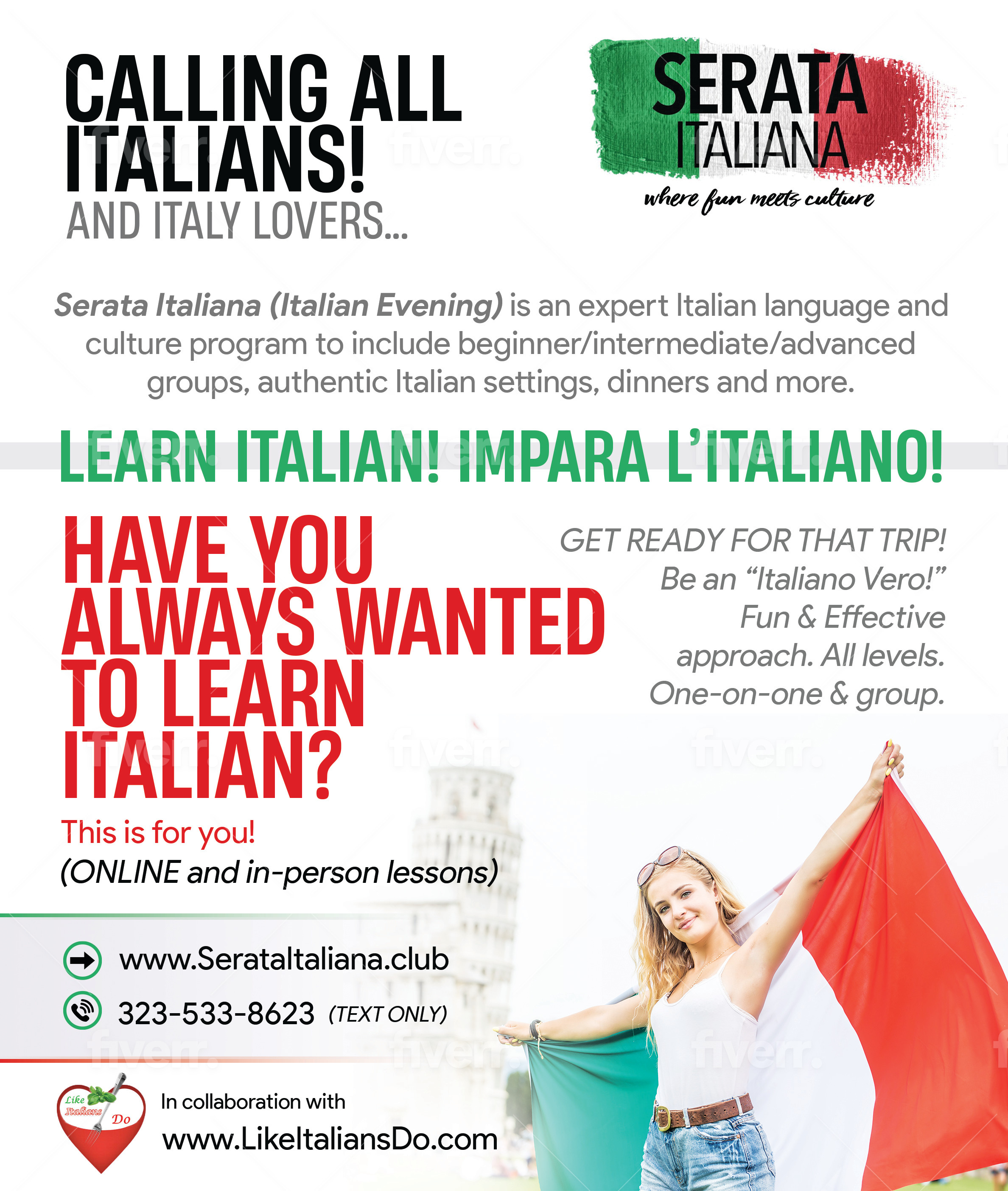 Here's some information on me and my program.
My name is Alessandro but I go by 'Alex'. 
I was born in Rome but grew up in Sardinia, Italy. I have taught Italian professionally for many years, at all levels.  Both privately as well as prestigious institutions like Montessori Schools, Berlitz, and others.  I started when working for the US NAVY as a civilian at barely 18 years of age.  I would teach Italian to both US sailors and/or civilian US personnel that was stationed on the island of La Maddalena in Sardinia, Italy.  I cultivated a passion for teaching Italian ever since, which culminated in creating my 'Serata Italiana' program.  My logo's tagline summarizes it the best:  "Where Fun Meets Culture".  Read my story as seen on ITALY MAGAZINE!
If you are familiar with the Rassias Method, many of my students have compared my system to it – a fun, hands-on approach to mastering even the most challenging grammar concepts.   I always make my lessons fun, yet pack them with practical information that can be easily applied in real-life situations when in Italy, or speaking to Italian natives.
Please text me at 323-533-8623 or email me at info@oksanafoundation.org to get started.  THE FIRST LESSON IS FREE!
You may also visit serataitaliana.club and watch this brief promo video!
Un caro saluto,
Alex
323-533-8623 (TEXT ONLY)
TESTIMONIALS:
Positive: Communication, Professionalism, Quality, Value
Alex is a great Italian language teacher. He understands the challenges of adults trying to learn a foreign language. He focuses on vocabulary and important colloquial expressions so one can learn to speak more fluently and authentically. He reviews all important information frequently to facilitate learning and memorization. But most of all, Alex makes the learning fun and totally stress-free. He makes us all feel "a little more like an Italian."  - John J. E, North Carolina.
Positive: Communication, Professionalism, Quality, Value
My daughter moved to Italy so I needed to learn Italian. I have been working for several months with Alex from OMG and he has unlocked this beautiful language for me! I can't believe how easy, interesting and even fun he has made learning Italian. I highly recommend him! - Shallom Berkman, Co-founder Urth Caffe, Los Angeles
Fun, Convenient, Affordable!  
We are learning Italian! Alex is a wonderful teacher and makes himself available outside of class for questions which is something you just can't get in a traditional class. The classes are fun too :) We have even met as a class for dinner which was a great way to practice some of what we learned. Looking forward to when we can travel again and go to Italy in person, but for now learning online with un bicchiere di vino (a glass of wine) is the way to go! - Robin & Riccardo M., Los Angeles
Description
Serata Italiana is an expert Italian language and culture program to include beginner/intermediate/advanced groups, authentic Italian settings, complimentary dinners, and more.  Classes are held in-person (with social distancing) in Valencia, CA; or ANYWHERE in the US, ONLINE, via Zoom.  Watch promo video here
Special Services
Available also for children, age 7-17.
What Included
The Ultimate Italian Experience!
Knowing each student has his or her own learning patterns, each class is customized according to what works best for each student.  The program includes grammar review, conversation, cultural facts, geography and even cooking tips!
Duration
Allora, the in-person Serata Italiana last 1.5 hours; Online lessons normally last one hour.  Depending on your availability and budget, we also offer 30-minute classes!  
Featured Accommodation in Italy