Experience your perfect italy
Highlights
Translator
From English to Italian
From Spanish to Italian
Juridical, Tourism, Dual Citizenship, Virology, Website, Cycling.
Proofreading, Text Review.
Sworn Translations in Italy.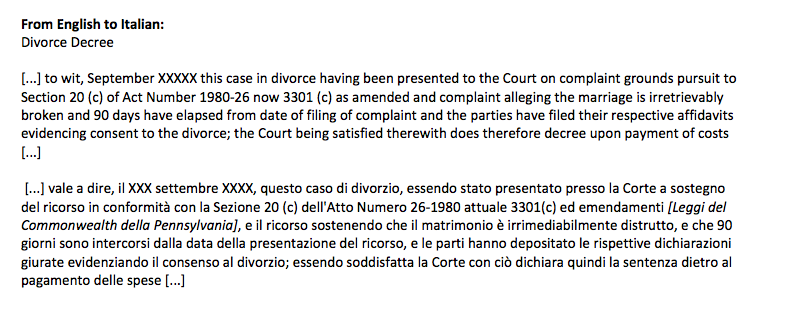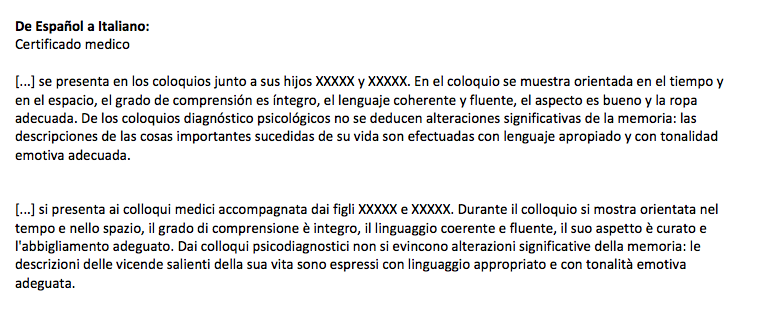 Description
   I have been living in an international environment since I was young, having lived for many years in Perú, Venezuela, USA and Italy. I studied Italian and Spanish from the very first steps, with the English language arriving later. I had the opportunity to live in the culture of each language, which has given me the required background to understand the way of thinking and idiosyncrasy of different cultures of the world. I continued and completed my studies in Italy, where I live.
   I have a Bachelor of Arts studies degree in Italian, from the Università degli Studi di Genova; and a postgraduate specialized course in Juridical Specialized Translations, granted in the same university. I still try to keep myself updated in translations and teaching, in order to continue to work more professionally.
I started working in the tourism field around 1994, gradually involved over the years in translations in sport, medical, legal, webs and culinary, becoming more and more interested in linguistics. I have been working in the Dual Citizenship field since 2017.
My language pairs are:
• From English to Italian
• From Spanish to Italian
My services are as follow:
• Vital Records from 1800 to Contemporary Years.
• Divorce, Imprisonment Decrees, Law Notifications.
• Italian Dual Citizenship and Migration.
• Recordings, Wiretaps and Bugging tracks Translation and Transcription.
• Commercial and Tourism leaflets, articles.
• Restaurants, Cafes Menu, Recipes.
• Scientific articles of Infectious Diseases, Virology.
• CV Translations and CV Italian Monolingual.
• Interpreter and Translator at the Court of La Spezia and Genova.
• Family, Commercial, Info Letters.
• Websites.
• Cycling.
• Proofreading, Text Review.
• Sworn Translations in Italy.
   Following and respecting the layout and graphic of each document I translate is part of my duties, so it is not only taking care of the text it is also how it looks once it is translated and ready to deliver and present.
Rates
   Each text has its own characteristic, graphics, care and need to be considered depending on the subject matter, volume of documents and urgencies, for this reason rates may vary. I will be very pleased to indicate the estimate, delivery time and payment conditions according to the type of work to be performed. Rate is per hour or per word (from source text), depending on the field.
If you wish to receive a quote for a translation you can contact me by sending an email to the address form. 
What Included
Free estimate of the project.
NDA-GDPR Privacy, pursuant to art. 13 of the EU Regulation 2016/679.
 
Featured Accommodation in Liguria