On the 11th of November, Italy celebrates San Martino, St. Martin, a soldier of the Roman Empire who became a Saint for his great humility and generosity.
The story goes that while he was riding at the gates of the city of Amiens with his soldiers, he met a poor, freezing beggar, cut his own military cloak in half and shared it with him. That same night he dreamt of Jesus wearing the half-cloak he had given to the poor man and thanking him for his compassionate gesture.
It is also said that at the moment he shared his cloak, the sun came out and that is why what in the U.K. and the U.S. is known as Indian summer, in Italy is called Estate di San Martino: a short period of time during the first weeks of November characterised by relatively good, warm weather.
This is also the right moment of the year to try "novello" wine (new wine); as the old Italian saying reminds us, "A San Martino ogni mosto diventa vino" (On S. Martin's day, every wine must turns into wine).
Festivals and celebrations are organised throughout Italy, with people usually preparing the typical "zeppole or frittelle di San Martino" and drinking vino novello.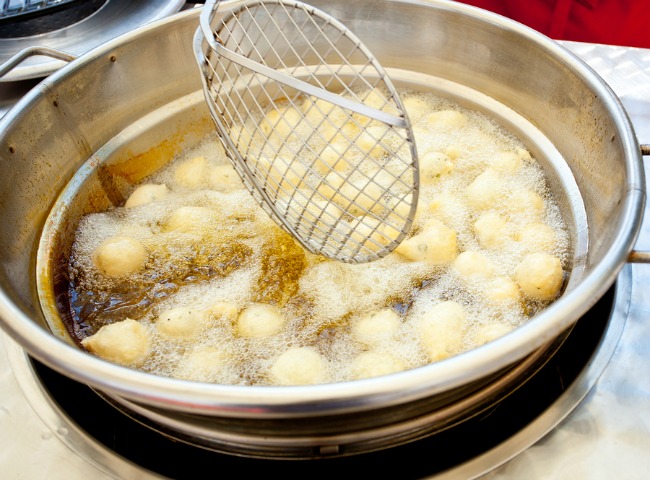 In Venice, in particular, San Martino is a special day for children.
Kids go around town making noise with various objects, like pots and pans, asking for money and candies, singing this nice rhyme in Venetian:
S. Martin xe 'ndà in sofita
a trovar ea nonna Rita
nona Rita no ghe gera
S. Martin col cùeo par tera
E col nostro sachetìn
cari signori xe S. Martin
Italian version:
(S. Martino è andato in soffitta
a trovare la nonna Rita
la nonna Rita lì non c'era
e S. Martino è finito col sedere per terra.
E col nostro sacchettino
cari signori è S. Martino)
They often make a horse out of cardboard and dress up as St. Martin with paper crown and red capes. In certain schools, one of the adults dresses up as St. Martin and goes to visit them in the classrooms. And there is no St. Martin's day in Venice without St. Martin's cake: a wonderful short pastry cake, decorated with colourfull glacé icing, sweets and chocolate chips, shaped like St. Martin on horseback.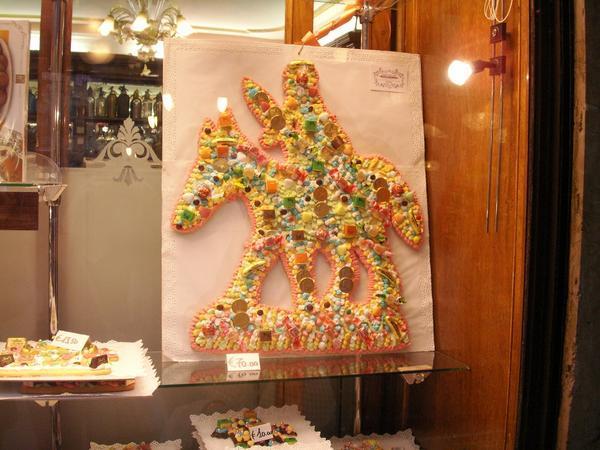 Watch the video below to see how San Martino cake is prepared: