In Venice, the lagoon, like the rest of the city, is resting. There are no giant cruise ships damaging its fragile ecosystem; there's very little boat traffic, so sediments are not being stirred up and waters are more transparent than ever. The only boats you see are the garbage collection boats and those that carry food provisions to the Rialto market. 
Rialto is the only area of Venice where residents are still allowed to go (besides supermarkets). Historically the economic heart of Venice, where people from all over the world met, the 1000-year-old market has become the city's main piazza, a meeting place for Venetians who go there to buy fresh fish and produce. 
"I find it quite symbolical that the entire city is empty except for the Rialto market," says Venetian-born Luisella Romeo, a tour guide in Venice for 20 years. When I spoke to Romeo on the phone, she told me she herself was planning to go to the market later in the day to pick up some fresh anguilla (eel) she had ordered earlier that morning. 
Now that all tourists are gone, Venice looks like a different city - a city that, for the first time in a long time, is geared to residents, not to visitors. 
"Newspaper kiosks, which sold Made in China souvenirs in large quantities, are now back to selling only newspapers and picture cards," says Romeo. "I think it's marvelous."  
Then of course, at the same time, you cannot avoid worrying about the repercussions on local businesses and cultural institutions, now closed for eight weeks. 
"It saddens me to know that there is so much beauty that cannot be experienced," Romeo said. She added that she's very concerned about the closure of museums, theaters, schools, libraries, as well as artisans' workshops.  
"The artisans are unable to work, but still have to pay rent. Will they survive?" Romeo wonders.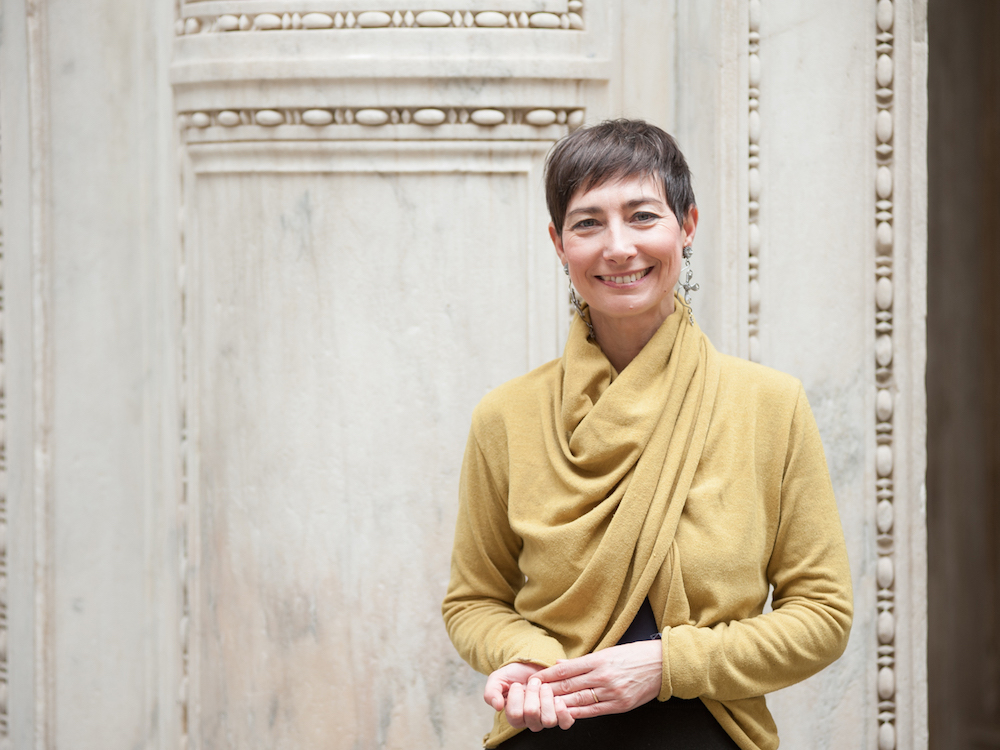 [Venetian-born Luisella Romeo is a tour guide in Venice now offering virtual tours.]
The tourism industry is one of the hardest hit worldwide by the outbreak of the coronavirus disease (COVID-19); in Italy, where tourism makes up 13% of the country's GDP and gives work to 3,5 million people, the halt to travel, domestic and international, is expected to have dire consequences. 
If there is a city in Italy that more than any other is associated with tourism (and in recent years not in a positive way), that city is Venice. It is one of the top tourist destinations in the world, receiving between 26 and 30 million visitors per year. Nowadays, it's getting none. 
"It's as if we had to shut the doors to the city," says Romeo. "Before, there were too many people knocking, wanting to enter. What happens when we open the doors again? There will be almost no-one."
From too many to too little. Can this crisis be used to rethink tourism in Venice, to implement a strategy that can lead to a more sustainable approach? 
Romeo, who is an active member of Best Venice Guides, an association of professional guides who works to promote sustainable tourism, thinks so. 
"Venice should - and can - prepare to welcome a different kind of tourism," she says. "Those who make their living with Airbnb vacation rentals will likely not be able to wait years for the situation to go back to normal. Will there be a reconversion to rentals for residents? Tourists will likely not want to be in close contact with other tourists; smaller boutique hotels that can guarantee more distance and less people may have more chances than large massive hotels. Large cruise ships are now seen as floating lazarettos; that means there will be a drop in cruise vacations, while smaller boats will prevail."
"Overall," Romeo continues, "the wealthier and younger (45-65 years old) are those more likely to travel in the immediate aftermath of the emergency, with airfares and many travel services expected to be costing more."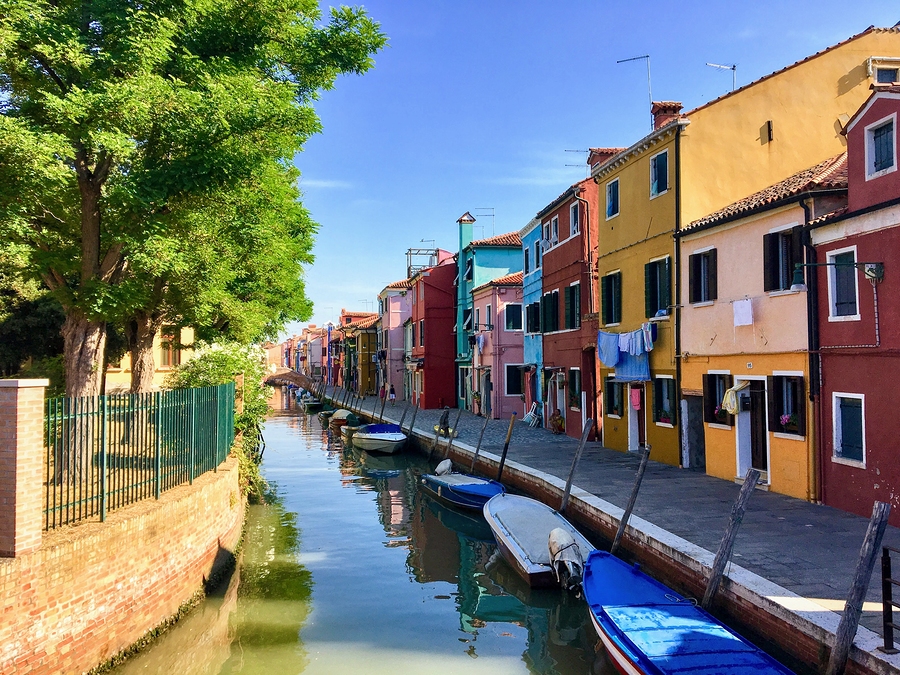 In the meantime, many tour guides and companies, in an attempt to save part of their business, to keep a connection with returning and potential customers and to help people travel virtually, have started offering 'virtual tours'.
"Amid a lot of poor quality virtual material, high-quality virtual tours are a 'new' product we must get used to, a valid alternative to in-person travel, not just during this emergency situation, but also in the future," says Romeo.
Romeo herself has come up with a series of high-quality virtual tours inspired by her own in-person tours. Thus she has an introductory tour of Venice where she answers visitors' most frequently asked questions, a tour of the Doge's Palace and St. Mark's Basilica, a tour of the lagoon, one of the Accademia Galleries and another of Jewish Venice. She hired a professional to help her prepare the slides with photos that she's going to show during the tours, offered to small groups (max 6 people) online via the Zoom platform. She stresses the convivial and interactive part of these tours, suggesting to "grab a glass of prosecco or a cup of strong Italian coffee, and join me!"
It's also a way to keep informed about what's happening in Venice through someone who actually lives there and can see how things progress first-hand. 
Romeo sees the role of the guide as an intermediary, someone who can educate the visitor and help promote a more sustainable approach to tourism. A virtual tour can better prepare a person for a future trip, she points out. 
"Traveling puts you in touch with what's different, it's a way to learn about the world," Romeo says. "I hope my virtual tours offer a connection to Venice, while I keep a connection to the outside world and find a way to keep working a bit."