Casaitalia International is a real estate company specializing in the sale of high-end Italian properties to foreign clientele. It features properties all across Italy, with a focus on the countryside of Tuscany, Piedmont, Umbria and Marche; the Tyrrhenian (especially in Tuscany and Liguria) and Adriatic coast; Northern Italy's lakes district (Lake Como, Lake Maggiore, Lake Garda); and major art cities like Rome, Milan, Florence, and Venice.
We've asked CEO Luca Giovannelli to help us understand how the lockdown is affecting the real estate market in Italy and how prospective buyers can make the most of this time in lockdown to find just the right property for them. Read till the end for some good deals right now. 
- How has this lockdown affected your business?
Like many others in Italy, our business has adapted to the lockdown by activating tools to be able to continue working remotely and keep in touch with our customers. Our real estate agency, Casaitalia International, specializes in the sale of Italian properties on foreign markets, so the emergency has had quite a strong impact on us as our customers cannot physically travel to Italy at the moment. Property visits and sale deeds have been postponed, but negotiations on properties which our customers had already viewed have continued and are waiting to be concluded as soon as it is possible to do so.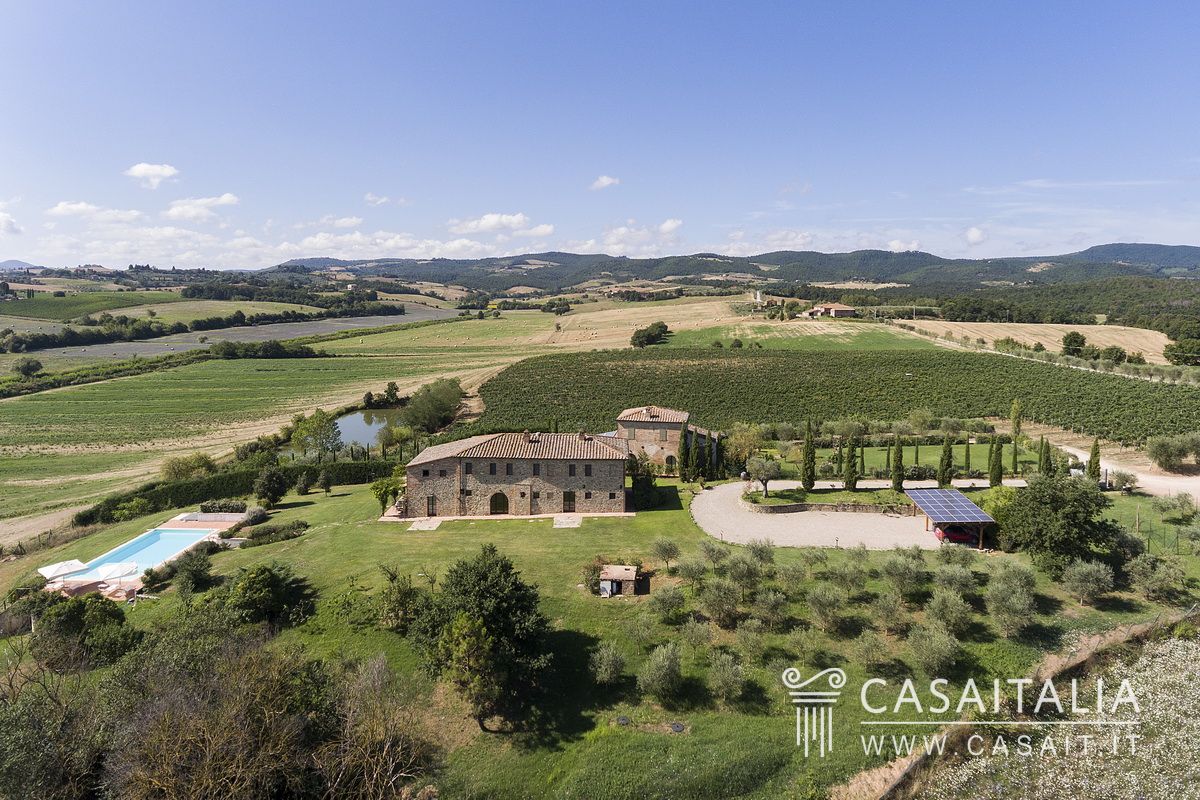 - What do you foresee happening in the real estate market in Italy because of the situation?
Our customers don't buy for investment, but mainly as second homes, for the lifestyle. We're talking about medium and high-end properties, starting at 500,000 Euros up to a few million Euros. It's possible that some of them, affected by the impact that the lockdown will have on the economy, will no longer buy, but most are determined to continue their search and to conclude the purchase of a house in Italy.
Ironically, during this time people have much more time to devote to private and family matters, which means more time to do research. Many clients are using this time to look more closely at online offers, ready to set up appointments and come to Italy as soon as they can travel again.
- Do you think this means this will be a buyer's market for the rest of 2020?
I believe that this forced wait makes both sides, the seller and the buyer, more determined to sell and buy, and this may help the market recover significantly, with the chance to make good business, but not extreme speculation. I also believe that this lockdown has given buyers one more reason to make their dream of owning a farmhouse in the Italian countryside come true: if they had already owned it, it would have given them the opportunity to live the quarantine in complete safety and relative freedom.
- What should our readers know before they reach out to agents right now?
This is the best time to prepare yourself, share your requirements with your real estate agent and start identifying and viewing some properties online, in order to take advantage of the best opportunities. Those who know what they want and will go ahead with an offer after viewing the property in person will have the best chances to buy at the best conditions; the owners may be more willing to accept a good offer, even if a bit under their request, given the uncertainty. I'm talking about buying well, not about depreciating: if the request is already more or less correct, we can work on a 5-8% negotiation rate.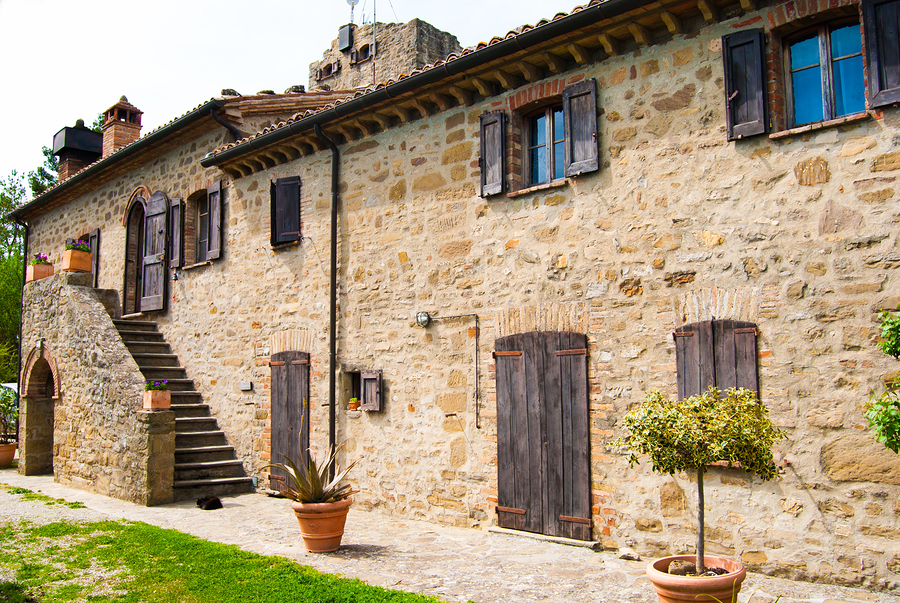 - What can people do from home to search for an opportunity to buy in Italy?
They can certainly get an idea of ​​what the market has to offer by visiting the main real estate search engines and from there contact the agencies that appear more professional, in terms of presentation, photographs, information provided, etc. It's important, however, that those interested in buying share with their family members what their priorities are in order to identify where to focus the search, differentiating between the essential aspects from the optional ones. This is very important in order to be able to identify the best property for them without getting confused in the multitude of possibilities. Passing this information on to the estate agent is the first step.
- Any good deals that you have right now?
Being the first to identify good opportunities allows you to have less "competition" during the negotiation phase.
Here are some suggestions of interesting properties for location, features and price:
Villa Leone - Marche - 580,000 Euro
Hunting residence of Pope Leo XII 
Palazzetto Bohemièn - Trevi, Umbria - 295,000 Euro
In the heart of Trevi, Umbria, a multi-level property that can be used as a single family home or divided into five apartments. Excellent investment opportunity.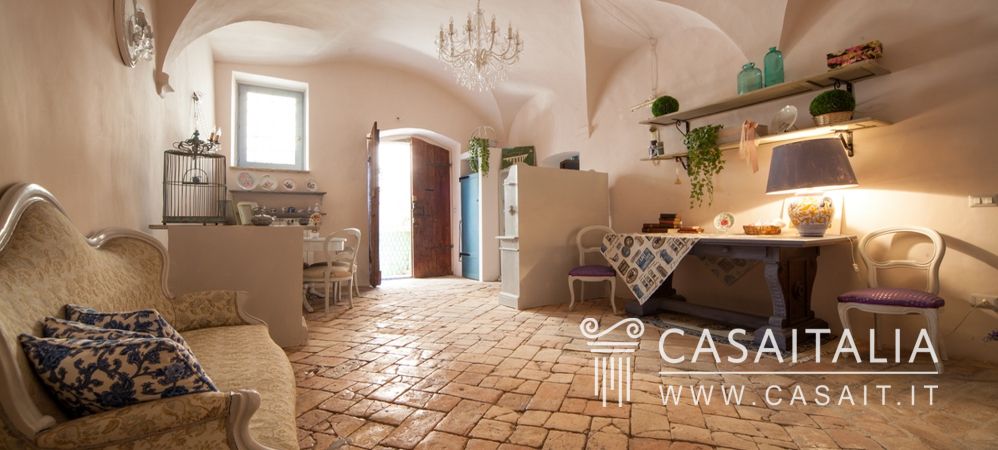 Casale Senese - Toscana - Euro 850,000
Typical Tuscan farmhouse with pool near Siena. 
Villa Madame - mezz'ora dal centro di Roma - Euro 680,000
Villa with half-hectare private park and two annexes for guests half an hour from Rome center. 
To look at more Italian properties for sale, visit Casaitalia International.