One thing I am sure of after over a decade of life here in Italy is that people will always want to visit, and most of the time they have no idea how to do in a way that actually makes sense as a meaningful vacation. I get countless emails from those wanting to "see the real Italy" but yet who pack way too much in their itinerary and often skip out on the immense joy that is to simply allow yourself discover places not mentioned in popular guidebooks or bucket-list articles.
In my personal opinion, it pays to hire a local expert or experts to help tailor-make your first foray into a country as wonderfully complex as Italy in order to experience those memories of a lifetime that you'll cherish forever. This could be an olive harvest in Puglia or Tuscany, working with pottery with a family-owned business based in Lake Garda or taking part of a historical festival in the middle of a hill-top Umbrian town; these are just some of the amazing activities one can do while in Italy. 
People who have made this their career over decades have the knowledge and the connections that the average person doesn't so why not invest in that invaluable capital for something as important as your vacation? 
To give you all (and heck, me too) a few tips before planning your trip, I asked experts Aida Mollenkamp and Kristen Kellogg -  founders of Salt & Wind Travel -  to share their top tips on how to taste Italy from past to present based on their own dolce vita experiences. 
HIT THE CLASSICS
First things first, get your culinary bearings. The easiest way to do so is to hunt down the classic foods of the spot you're visiting. We kickoff our boutique group trip to Lombardy with a meal at a Milan restaurant that serves some of the best risotto and osso bucco around. That way travelers who haven't been to the region start their trip with a taste of the local history.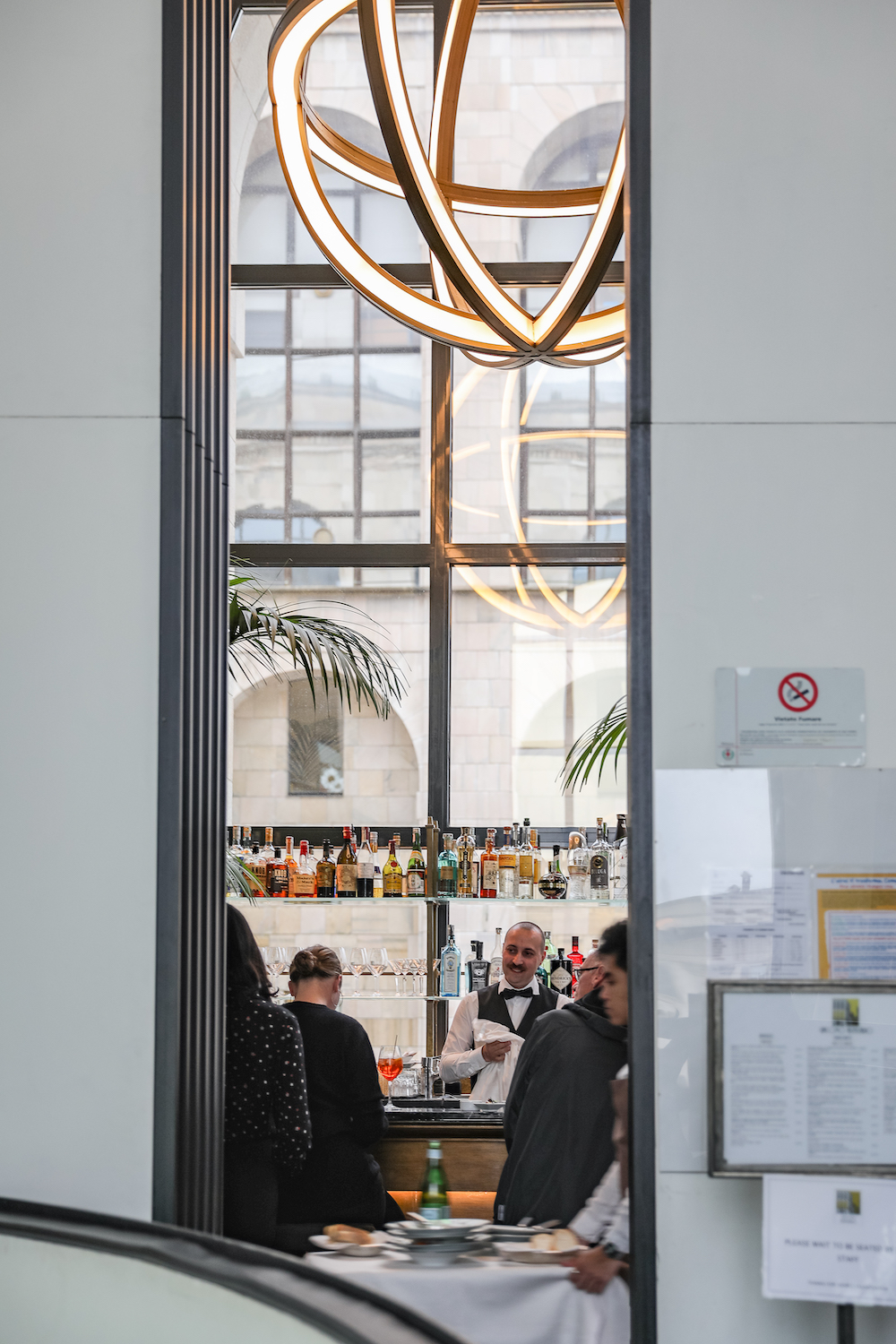 [Dining in Northern Italy, Photo credit: Christine Davis]
DINE ACROSS THE SPECTRUM
One of the things that makes Italy's food scene so incredible is the diversity; not only is there diversity from region to region (and even city to city) but also in the types of dining. Over the course of each of our boutique group trips, we mix up the meals with everything from street food and mom-and-pop trattorias to chic contemporary spots and even Michelin restaurants. Eating at such a range of spots in one region gives you a better idea of its food scene!
SEEK OUT STREET FOOD 
Speaking of, we have a special place in our hearts for Italian street food. In pretty much every corner of Italy you have a street food scene with local specialties like panino al lampredotto in Florence, suppli in Rome, mondeghili in Milan, and that's just naming a few. On our trips we always have a street food tours with some of the most renowned food writers in the country so they can show our travelers not only the classic local street foods but also the contemporary bites that locals are eating now.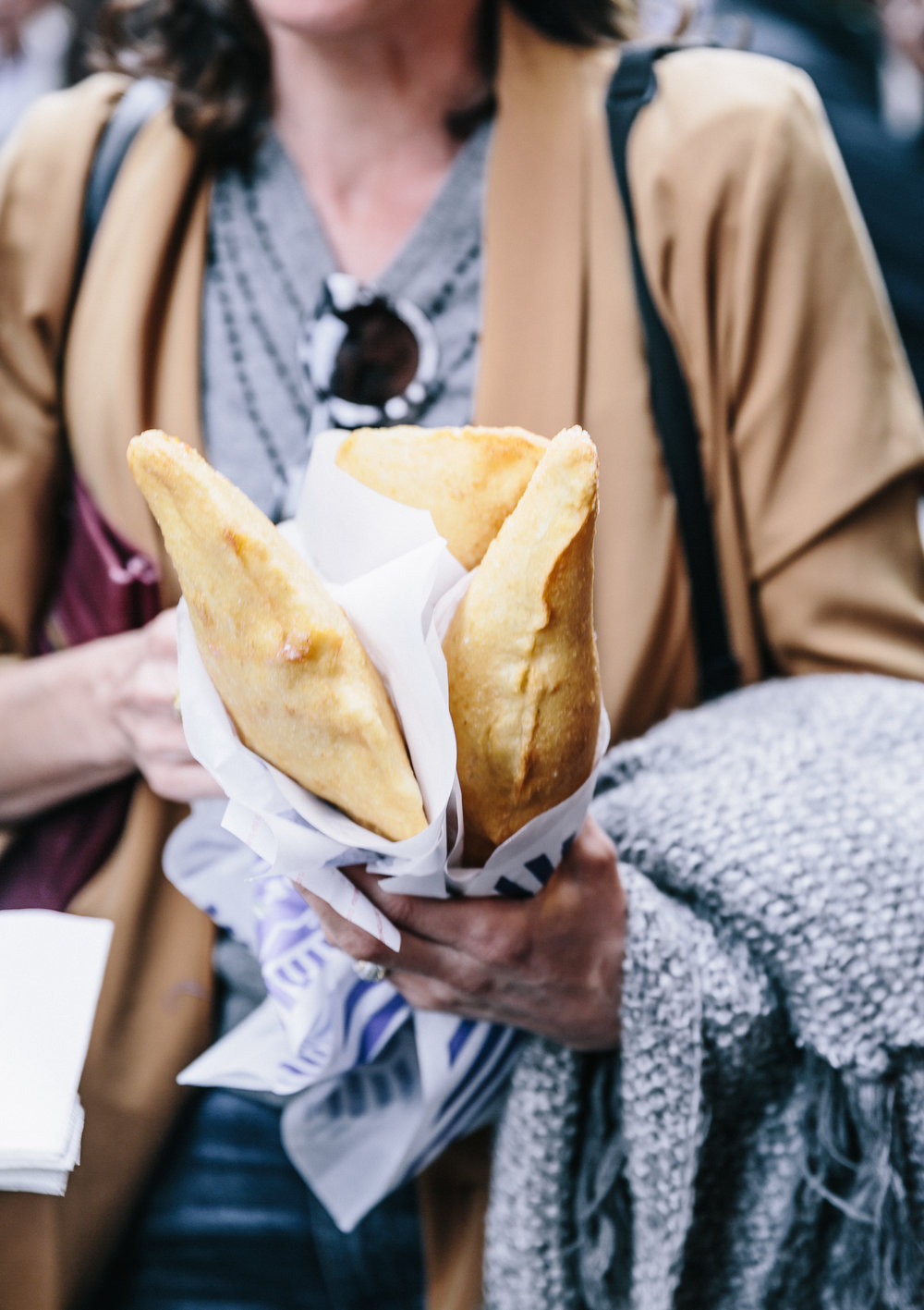 [Street food, Italin style. Photo credit: Christine Davis]
VISIT LOCAL PRODUCERS
Our first trip ever to Italy we were taken by how many things were local and handmade from stationary to shoes and, of course, the food. We're big believers in locally-made artisanal products and the Slow Food movement. For that reason, we visit at least a mix of Slow Food producers and local food artisans on each of our trips. From a gourmet deli on the shores of Lake Garda that makes nearly extinct forms of local cheese in the back of their shop to a limoncello producer on the shores of Lake Iseo and an olive oil producer in Tuscany's Val D'Orcia, we strive to introduce our guests to the producers so they can learn first-hand about quality products.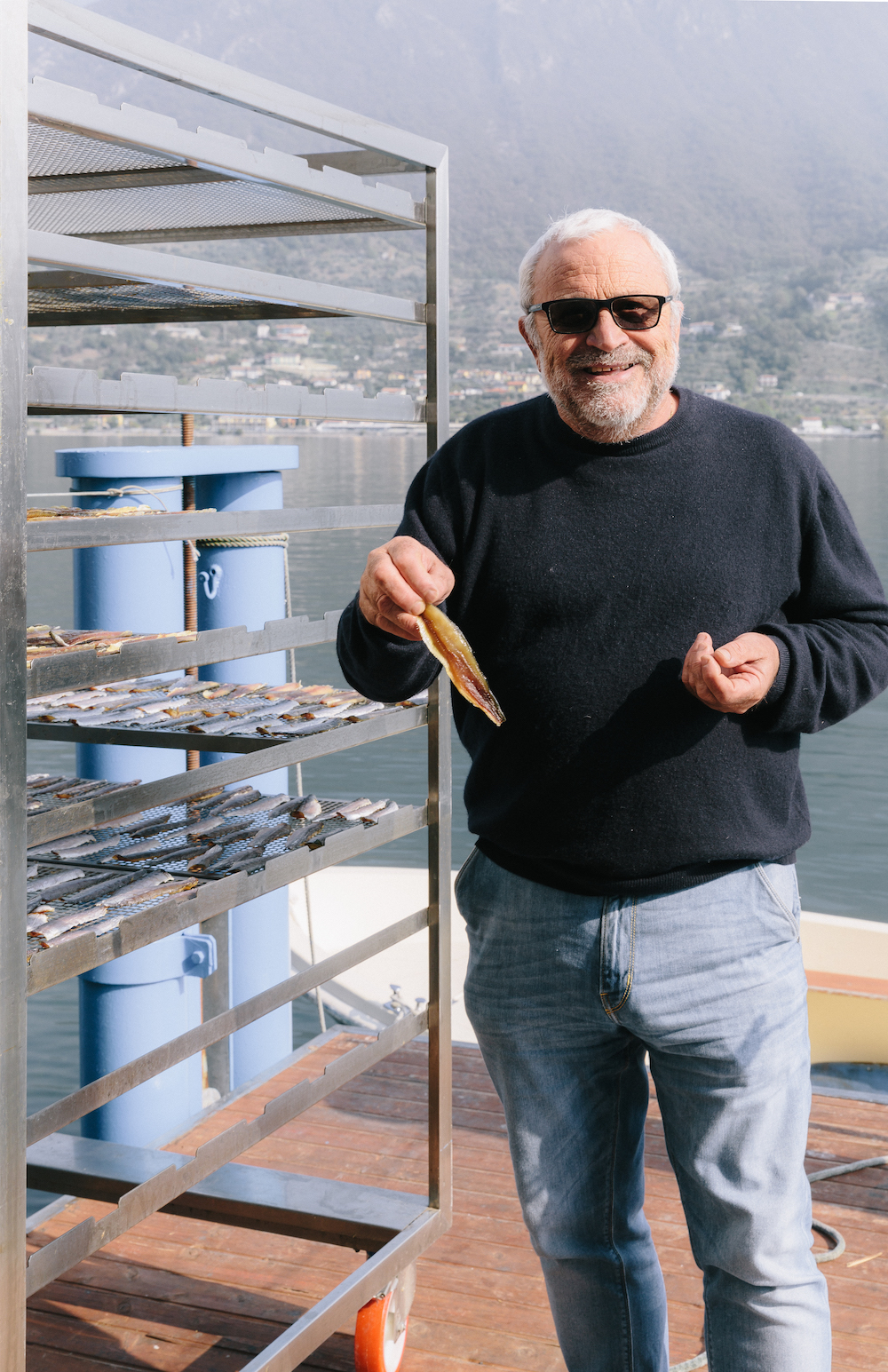 [Slow food with a local producer on the shores of Lake Iseo, photo credit: Christine Davis]
GET YOUR HANDS DIRTY 
Our travel philosophy is that digging deeper into a destination will really allow you to have a more meaningful experience. When it comes to food, we believe cooking in Italy is the fastest way to do so. During our Tuscany trip, we go on a truffle hunt during which we learn all about the history of truffles in Italy and then finish it off with a cooking class and lunch that's -- you guessed it -- devoted to truffles. 
EAT AND DRINK LOCAL 
Yes, you're right: there is a theme here and it revolves around all things local! In addition to eating local, you'll want to drink local too. So, when you visit Lombardy, you'll want to sip the local Franciacorta bubbles instead of Prosecco and that even applies to cocktails. So look up the local cocktail -- like the Negroni Sbagliato in Milan, the Negroni in Florence, or the Spritz in Padua -- and try at least one while you're there. We even meet up with award-winning mixologists for a cocktail class where you learn about, make, and, of course, sip both classic and contemporary cocktails.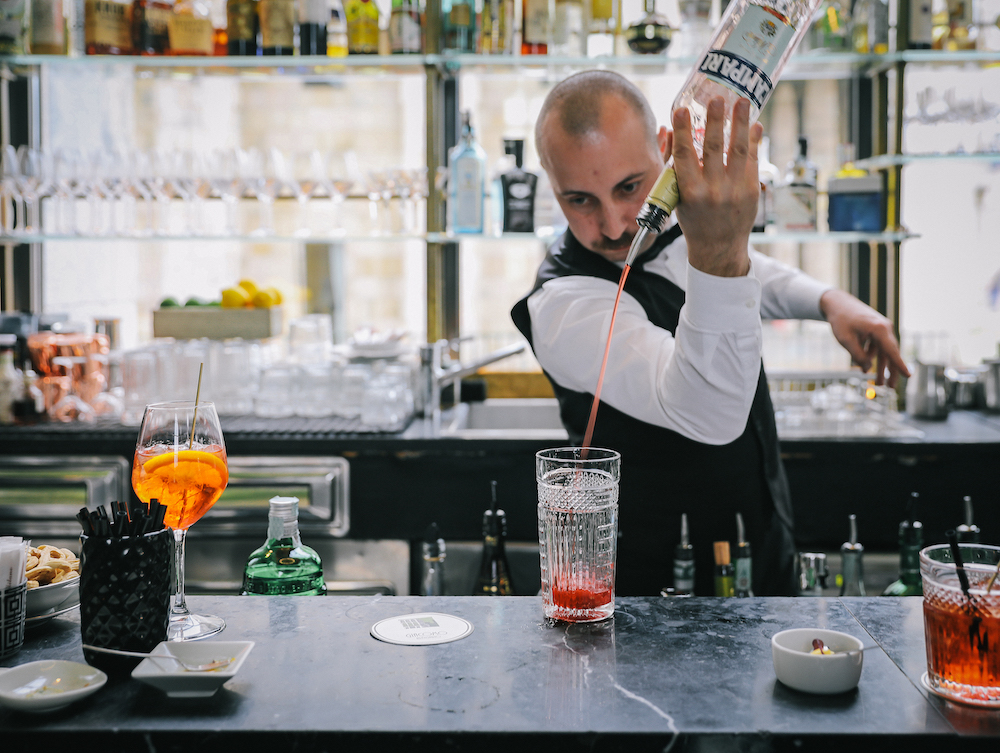 [Mixing cocktails with Salt & Wind, photo credit: Christine Davis]
AND EVEN STAY LOCAL
Diving into all things local when you travel feels pretty special and leaves you with a real taste of a place and that includes local hotels. Milan is filled with some beautifully family owned properties. One in particular in the x neighborhood has an entire menu with ingredients sources from the Lombardy region and is curated by one of Italy's top food editors. We always stay at boutique and locally focused properties on our small group trips.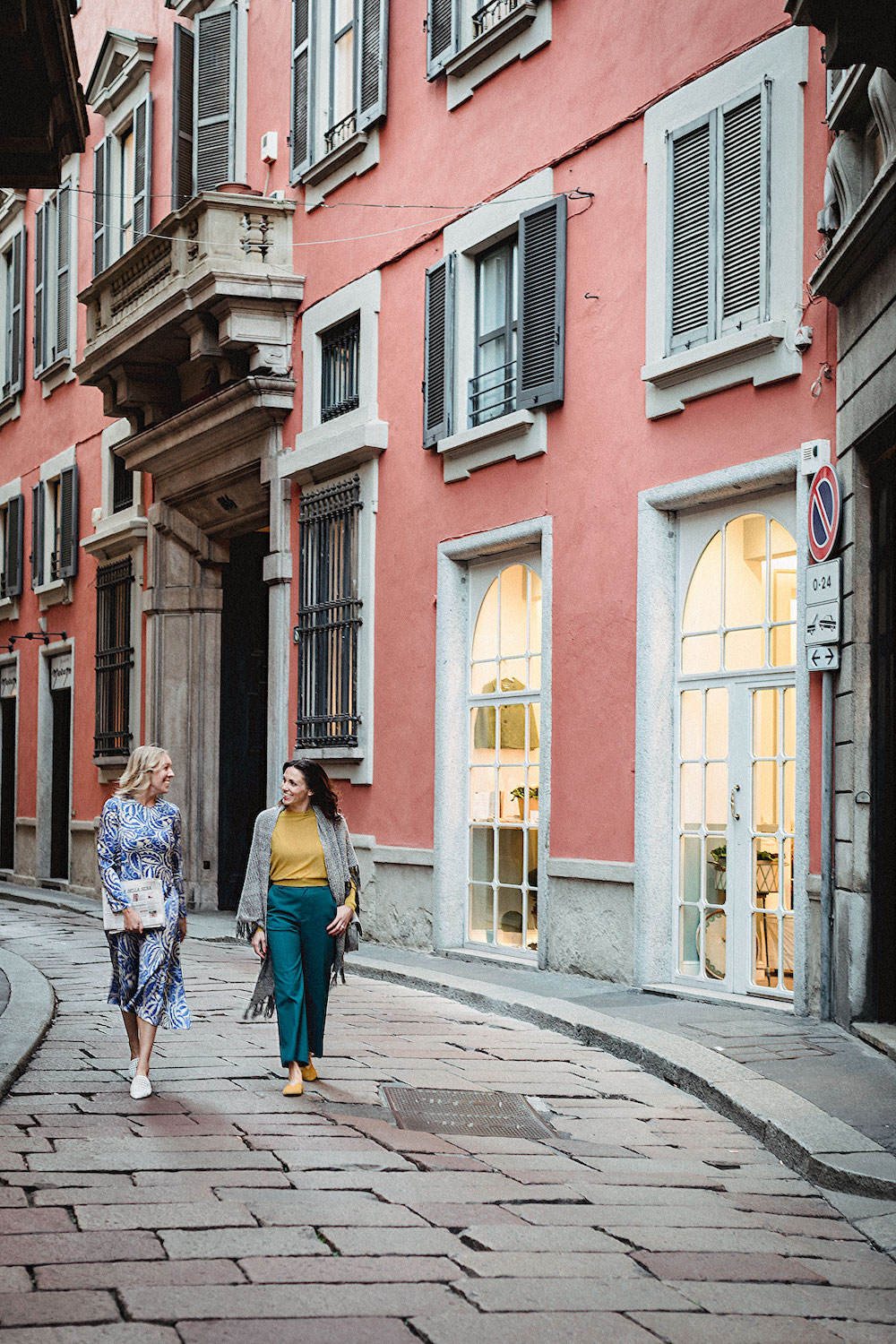 [Discovering Milan like a local, photo credit: Christine Davis]
ASK FOR ADVICE
If you're in a smaller town and not sure what is the "must try" dish locally, ask around. We first discovered the crunchy almond cookie known as sbrisolona when we went into a bakery in Brescia and asked just that!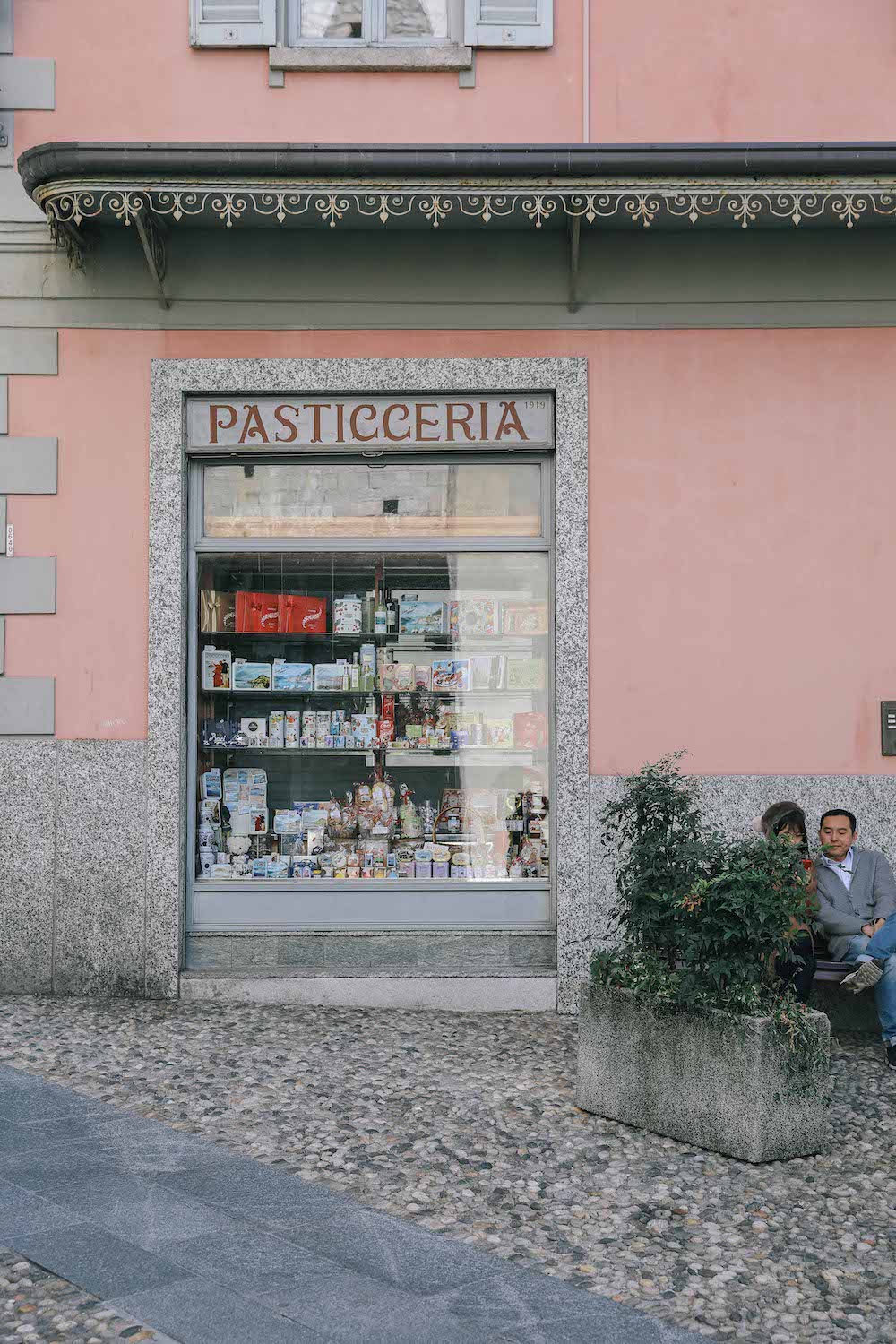 [Pasticceria storefront, photo credit: Christine Davis]
AND LEAVE ROOM TO GET A LITTLE LOST
We like to plan the essentials like Michelin Star meals and hard-to-snag reservations, but just as important is to leave time to get a little lost so you can make new discoveries. We make sure to leave free time on all of our small group trips so the travelers have time for some discovery on their own.
Salt & Wind is a boutique travel company for the discerning food and lifestyle traveler who help their clients experience Italy in three ways: through boutique group trips, with custom travel planning services, and via this their lovely online magazine. Ask how you can plan the trip of a lifetime today!