Celebrate the season with our exclusive festive offer, valued at over $400 and now available at just $149 for a limited time!
Gift your 2024 Italy-bound loved ones our exclusive Italy Magazine x ItaliaPass Primo Holiday Offer!
There's no better holiday gift for the Italy lover in your life than a 1-year Italy Magazine Premium Membership, paired with savings worth $249+ on their upcoming Italian adventure with an ItaliaPass Primo Membership.  Plus, receive a bottle of extra virgin olive oil from Dolceterra™ made in the Amalfi Coast - encased in a handmade jar crafted by Vietri artists!
Place your order before December 10th for delivery by Christmas Day!
Elevate your Italian experience with an Italy Magazine Premium Membership
Embark on a cultural odyssey with Italy Magazine Premium Membership. Access exclusive content on ItalyMagazine.com, including insider itineraries, cultural deep dives, recipes, travel inspiration, language learning resources and so much more. Armchair travel through quarterly e-magazine, Bellissimo, exploring Italy's regions in depth. Stay updated with our members-only Buongiorno newsletter, featuring top-tier content and exclusive discounts. Leaf through our practical e-books and adorn your devices with stunning wallpapers, all from the comfort of your home.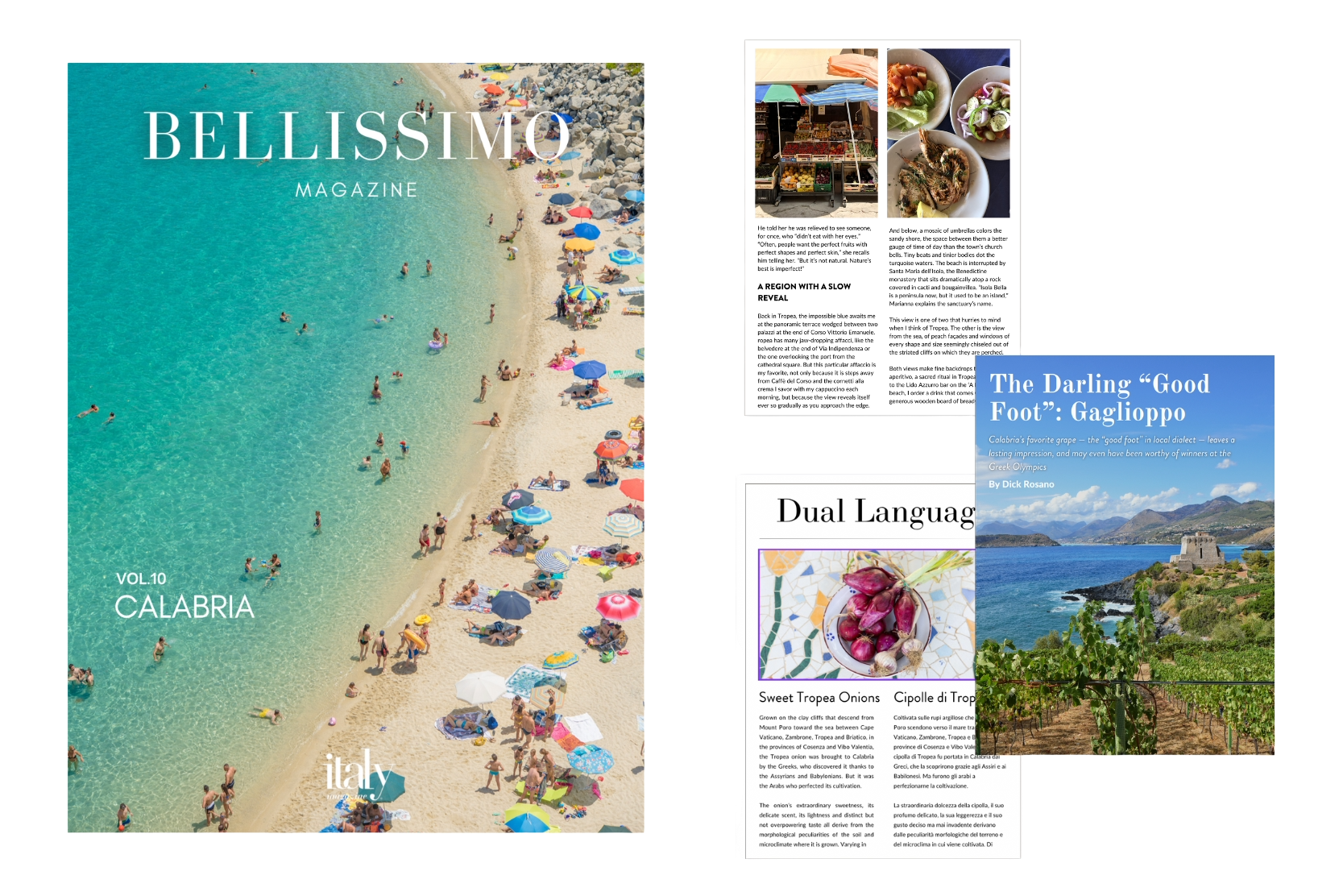 UNLIMITED ACCESS TO PREMIUM DIGITAL CONTENT
WEEKLY MEMBERS-ONLY NEWSLETTERS
BELLISSIMO QUARTERLY DIGITAL MAGAZINE
BUONGIORNO MONTHLY NEWSLETTER
EBOOKS AND MINI GUIDES
SPECIAL MONTHLY OFFERS
EXCLUSIVE DOWNLOADS
Discover incredible savings on trains, tours and hotels with the ItaliaPass Primo Membership
Get $50 off your first premium ItaliaRail order and $5 off subsequent orders
Free RailAid ($20 value) – protection for travel delays, lost baggage, emergency medical & 24/7 hotline
Get $100 off your first ItaliaTours and 10% off subsequent orders
Get $10 off when you rent a car on ItaliaDrive
Save up to $25 per night on select hotels in Italy
Priority assistance before, during and after your trip
Share your benefits with friends, family and other travel companions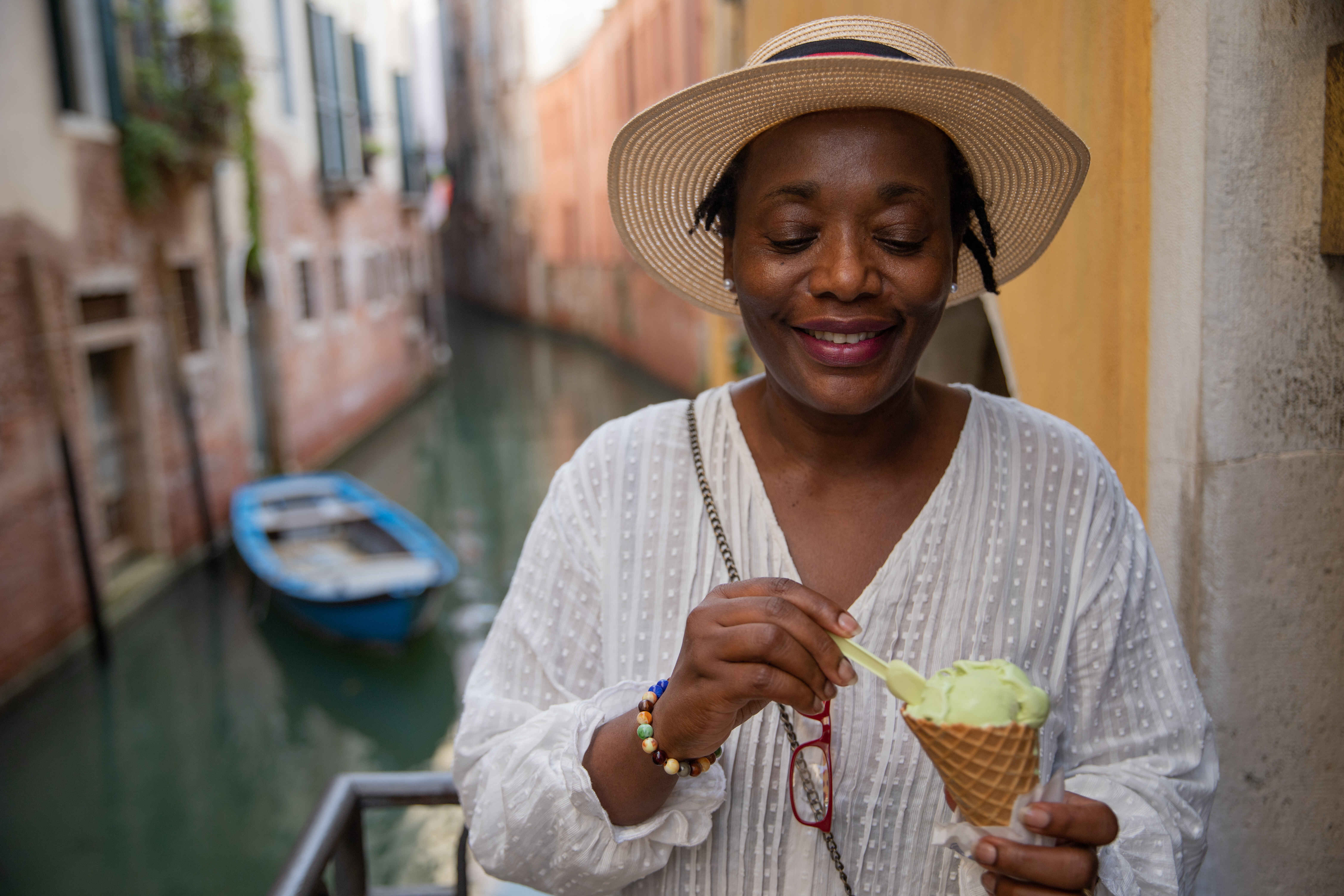 Discover the essence of Amalfi through a handcrafted gift from Dolceterra™
Indulge in the exquisite flavors of the Amalfi Coast with Dolceterra's™ Extra Virgin Olive Oil, elegantly encased in handmade jars meticulously crafted by the skilled artisans of Vietri. 
This exceptional olive oil is a testament to tradition and quality, capturing the essence of the Sorrento region. The bright green hue with golden shades, accompanied by a fruity and persistent aroma, defines its genuine character. The production process is rigorously monitored and tested by the Italian Quality Certification Institute, ensuring it meets the highest standards of excellence.
Each 500 ml/16.9 fl oz bottle, a work of art in itself, has been designed and painted by Vietri artists, reflecting the vibrant heritage of the Amalfi Coast. Limited quantities available, so savor this culinary delight while supplies last.
The Fine Print
This offer is valid until January 7, 2024

Complete your order by December 10, 2023, for delivery of the extra virgin olive oil by December 25, 2023

To claim travel benefits on the ItaliaPass Primo Membership, contact primo@italiapass.com

This promotion is for new members only but can be gifted by Premium Members to someone else

Your Italy Magazine Premium Membership is nonrefundable but can be canceled at any time
Please contact our dedicated customer support team if you have any other questions.