CORGI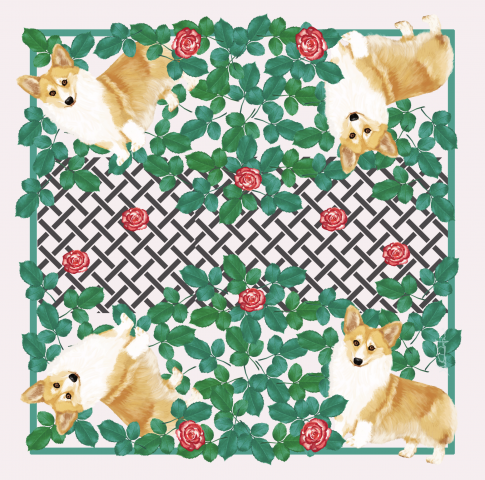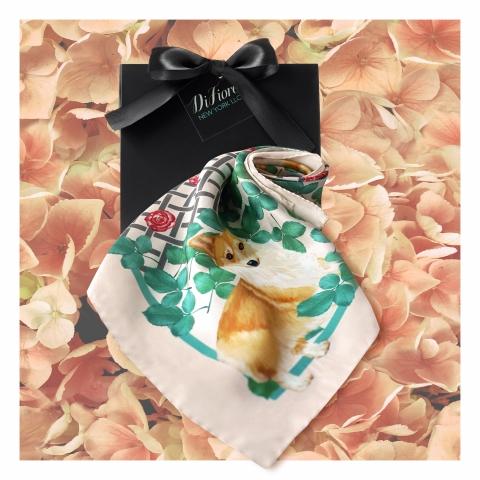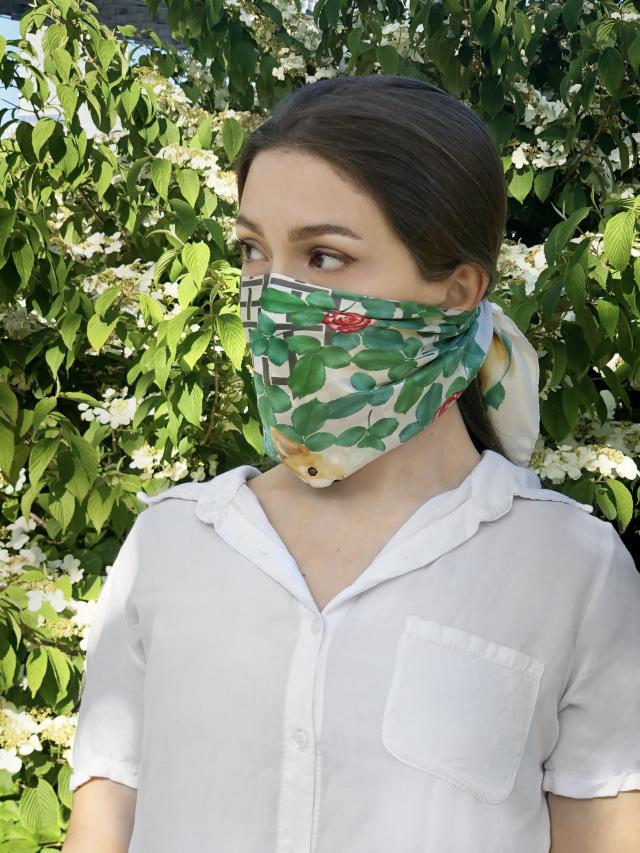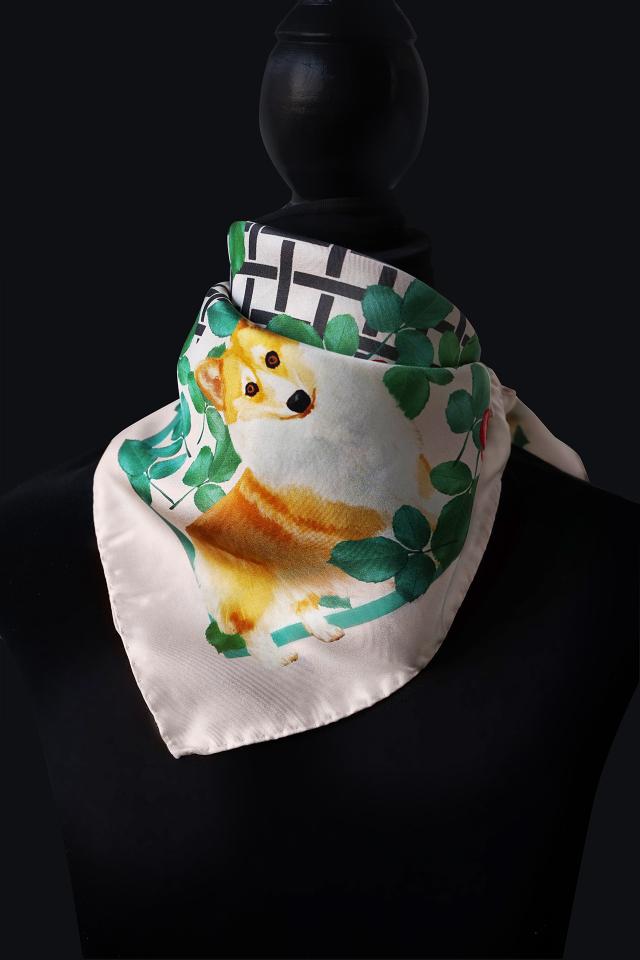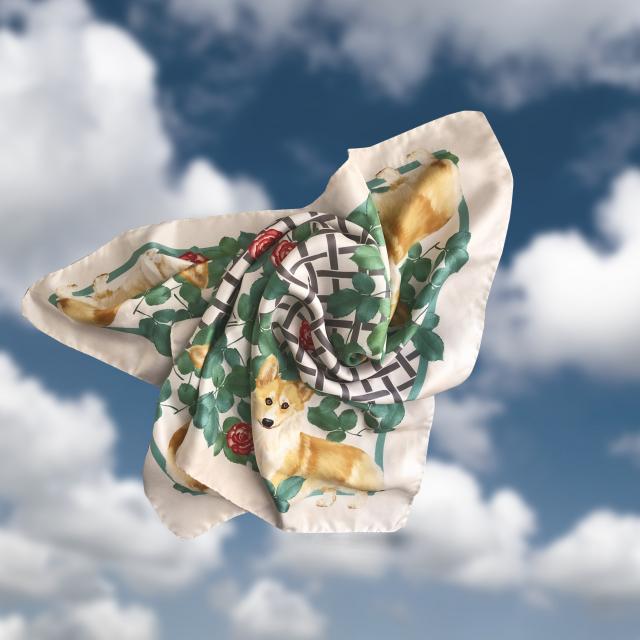 Corgis are notoriously whimsical and enchanted by nature. According to legend, Pembroke Welsh Corgis were the faithful steeds of the fairies and elves of the Fay. The markings on their soft coats were said to resemble saddles in order for the Corgis to pull their dainty carriages. They are also the favorite companion of Queen Elizabeth II, who has had over thirty corgis in her lifetime! 
In our design, the Corgi dawdles in the Welsh countryside, harmonious with the floras and faunas of the environment. Tudor roses climb a lattice, accentuating the enchantment of the breed.
They make a great gift! And men, way not wear one as a pocket square?
100% silk twill, made in Italy

This product is guaranteed "Made in Italy"
Countries Availability

Canada, Italy, United Kingdom, United States
You may be also interested in...