Grand Canal, Venetian Dawn, Venice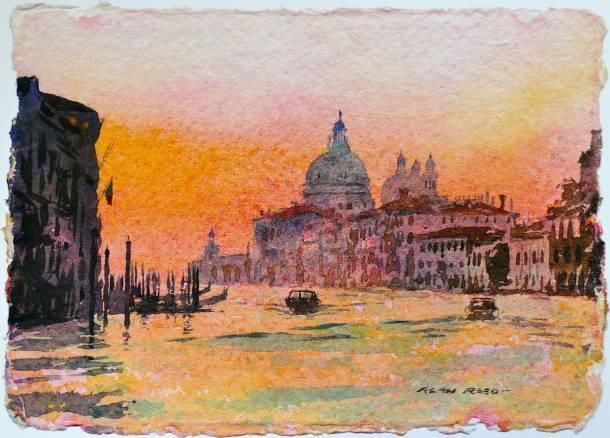 Fine Art Print of Venice Limited edition signed and numbered giclee print. Edition size 45
Beautiful watercolour of the Grand Canal, Venice from the Accadamia Bridge. This one was painted from just under the bridge, showing the beauty of the early morning light.
In 2006, Susan and I spent a week in the Dolomites with an old Venetian lady who has a holiday home there. I spent the week awestruck by the majesty and spectacle of God's creation which was so evident throughout the Dolomites.
I produced many sketchbook watercolours painted on location. At the end of the week, we then went to Venice for a few days where we were able to enjoy the Venetian Regatta. It was at the end of our stay in Venice that I was inspired by this view of the Grand Canal which I titled Venetian Dawn.
Dimensions
L200 x W280 mm
Material
Watercolour Paper
You may be also interested in...