Hanging fabric lampshade with flowers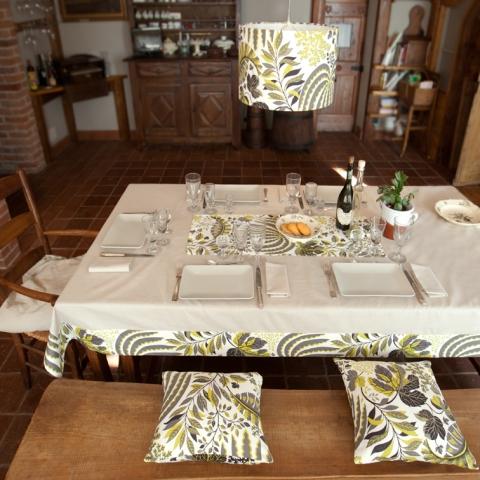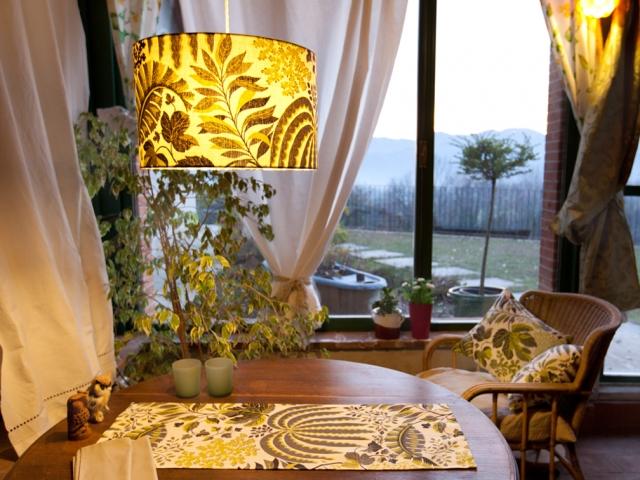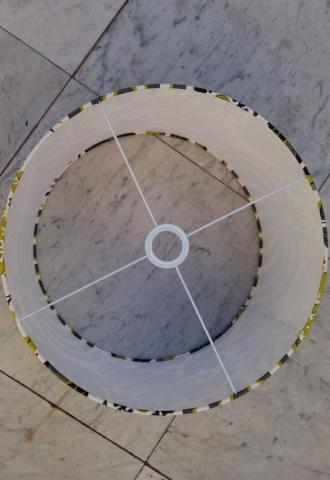 It's the details that define the style of your home. Lamps are one of these, when turned on and when turned off. Our handmade hanging lamp shade with Sanderson fabric creates a warm and cosy light inside your home and thanks to the special and unique fabric pattern, our lamp won't go unnoticed and will enrich your living space.
The fabric we use for the hanging lamp shade is also available for all the kitchen linens we offer. Surprise & impress your guests with a dinner where the tablecloth matches your hanging lamp shade. For custom size or if you like to use the product as standing lampshade email us at benedetta@artericami.it.
This product is created in our laboratory in Italy, in Tuscany

This product is guaranteed "Made in Italy"
This block is broken or missing. You may be missing content or you might need to enable the original module.
Dimensions
height 10 in diameter 16,52 in
Countries Availability

Canada, Germany, Italy, United Kingdom, United States
You may be also interested in...