From Marble to Flesh. The Biography of Michelangelo's David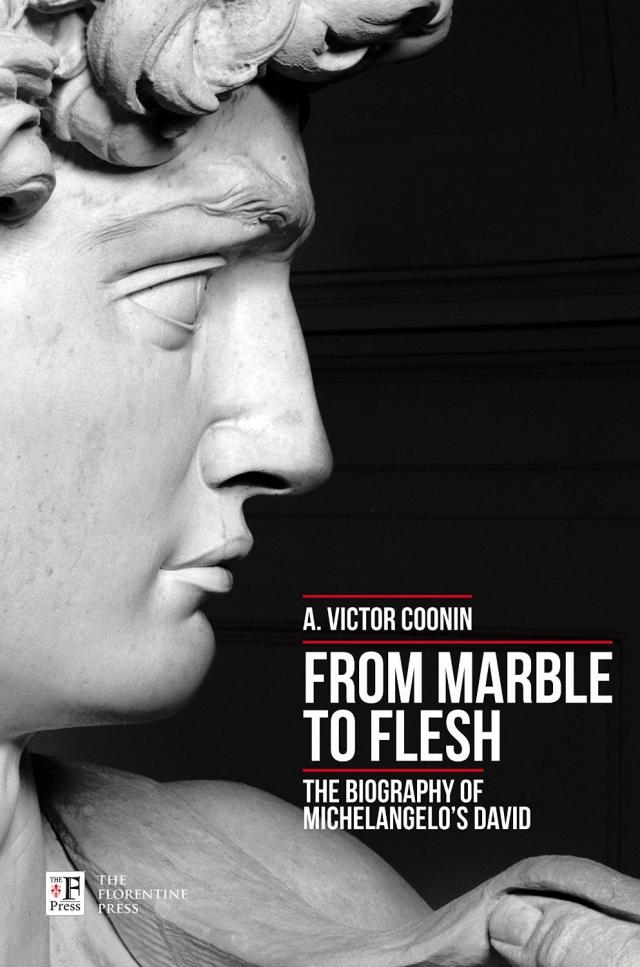 FREE 6 issues PDF subscription* to The Florentine Free shipping in USA, UK and Italy. Offer valid until December 10, 2014-->
Michelangelo's David is the world's most famous statue, a universal symbol of Florence and of Italy. Hailed as the epitome of Renaissance art, the David has inspired contemporary artists from Warhol to Banksy and has been reproduced in life-size copies all over the globe. Why does a 500-year-old statue of a religious figure continue to resonate so deeply today? 
The answer lies in the captivating story of Michelangelo's David. It is a tale rich in conflict, tension, controversy and cultural meaning. Author Victor Coonin tells this story not as ancient history but as a centuries-long biography right up to the present day. What started simply as a monumental block of Carrara marble took on new vigour in Michelangelo's gifted hands. The statue is both life-like and larger than life: an embodiment of human accomplishment, of perfection, magnificence and beauty. The David has a life of his own, and this life succeeds in telling us something about ourselves.
*The Florentine will activate your subscription before the next monthly paper is out and you will receive an email from them with your password to access it.
Countries Availability

United States
You may be also interested in...