"Nina" - The essentialist, 100% handmade flattenable bag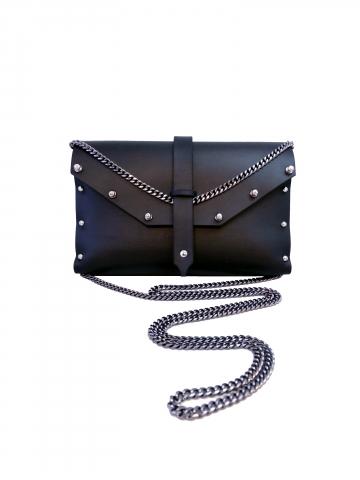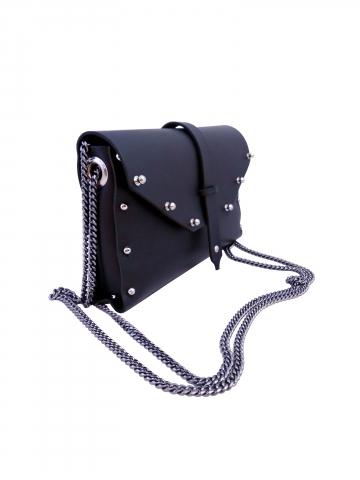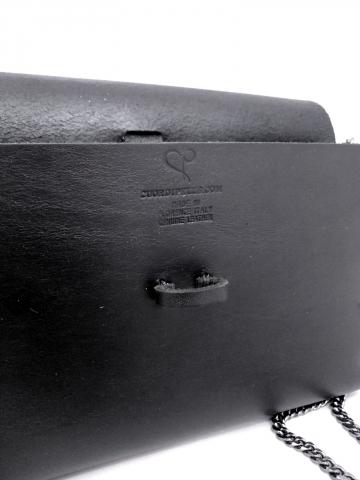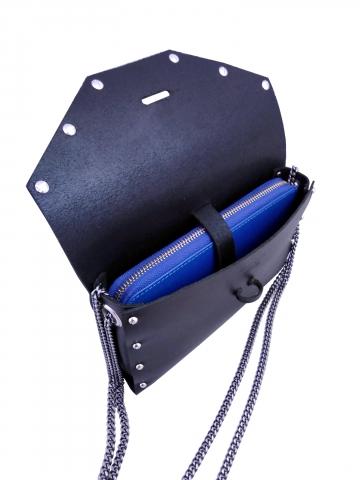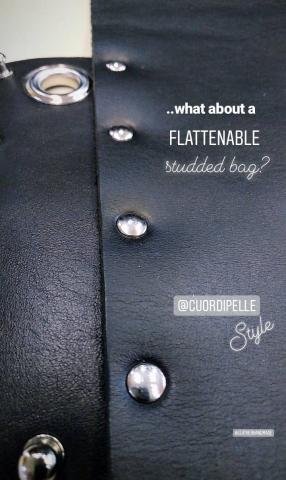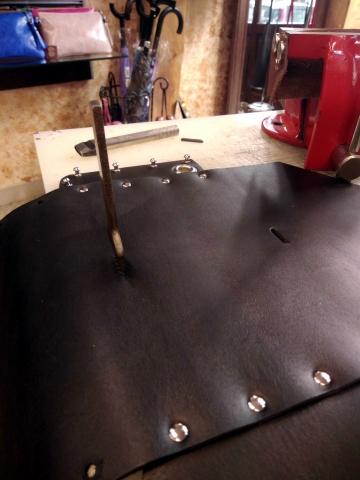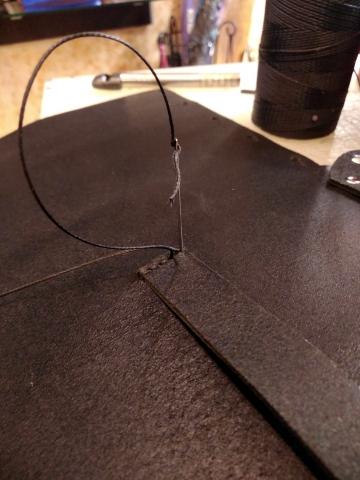 "Nina" is a flattenable bag where each line has been designed and tested.
It can be flattened for easier transportation: in a suitcase it will only be 6mm (15/64") thick.
Once shipped its advantage is the cost of transport: traveling in an envelope rather than in a box.
The cufflinks needed both for decoration and to act as a structure have a sharp head rather than the classic rounded ones.
Best design, best grip on the material.
They are also screw-fixed, so that they can be replaced if necessary.
The chain used is composed of links with a well-defined geometry instead of the classic, inexpensive, rounded ones.
It can be used long for a shoulder strap, double for a shoulder bag or entirely hidden to obtain a clutch.
The central strip is not only decorative but functional: thanks to the hand-sewn genuine leather ring it will close so that only by removing this constraint will it be possible to access the content.
The most interesting function is invisible on the outside: the strip continues right into the model and can hold an object up to 22 centimeters (8.66") in length such as a wallet or a smartphone.
Finally the leather: a full grain whose availability is extremely limited.
The surface grain is not the result of a print: this is exactly how the skin of the most superficial layer looks like.
Entirely made inside our shop in Florence - Italy.
100% handmade: no machines were harmed during the making of this project!
Dimensions:
L x H x P (cm) 22 x 14 x 5
W x H x D (in) 8.66 x 5.51 x 1.97

This product is guaranteed "Made in Italy"
Dimensions
L x H x P (cm) 22 x 14 x 5 - W x H x D (in) 8.66 x 5.51 x 1.97
Material
Genuine Leather, Metal
Countries Availability

Canada, Germany, Italy, United Kingdom, United States
You may be also interested in...