Oil Cruet (1liter)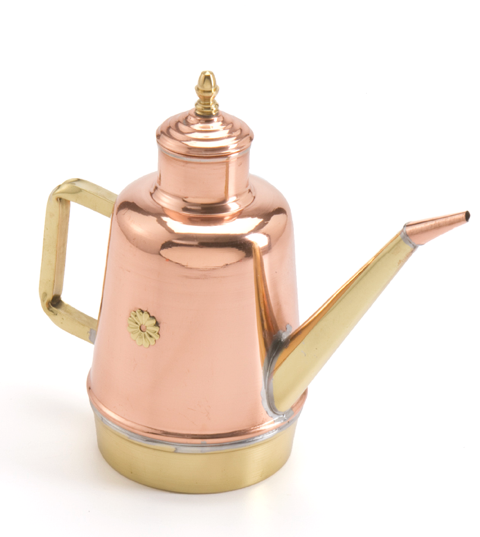 Bottles and cans are too clumsy, and the oil comes splashing out too quickly, drowning your pie when you wanted to simply drizzle the oil on. Once you use it to drizzle extra virgin olive oil on your hand-made Pizza Napoletana, the cruet becomes a necessity.
Hand crafted in Naples with traditional style and design, this elegant cruet is the perfect size for your pizza prep counter.
Made of copper and brass, each Oliera has slight artisan irregularities, evidence of their individuality and beauty.
The inside is tin so that the olive oil does not touch the copper and oxidize.
Countries Availability

United States
You may be also interested in...