Olive Symphony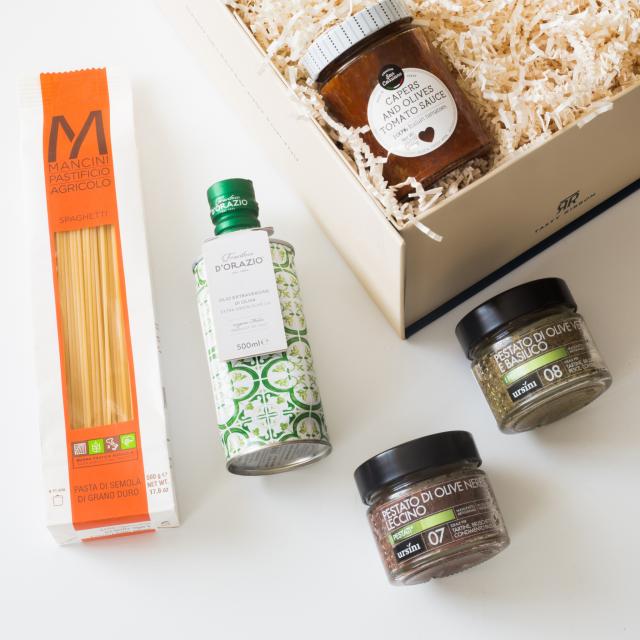 An ode to the fruit, this box contains a combination of sauces, olive pestos, pasta and extra virgin olive oil. Start with a duo of the green and black olives pesto on crostini to set the right tone and try to find a favorite, if you can. Continue with a generous bowl of spaghetti in the tomato, capers and olives sauce, finished off with a few drops of extra virgin olive oil. We suggest repeating as often as necessary - practice does make perfect, after all.
The box includes:
Green Olive And Basil Pesto (5.1 oz) - Ursini, Abruzzo
Leccino Black Olive Pesto (5.1 oz) - Ursini, Abruzzo
Tomato, Capers, And Olive Sauce (10.2 oz) - Cascina San Cassiano, Piedmont
Extra Virgin Olive Oil – Opera Collection (16.9 fl oz) - Frantoio d'Orazio, Apulia
Spaghetti (17.6 oz) - Pastificio Mancini, Marche
Keepsake Premium Medium Box & Handwritten Card
Additional details: FREE SHIPPING IN THE US INCLUDED. Send an email to orders@tastyribbon.com with your gift message and order number. We never include the invoice in the gift.

This product is guaranteed "Made in Italy"
Countries Availability

United States
You may be also interested in...