Scent of Sicily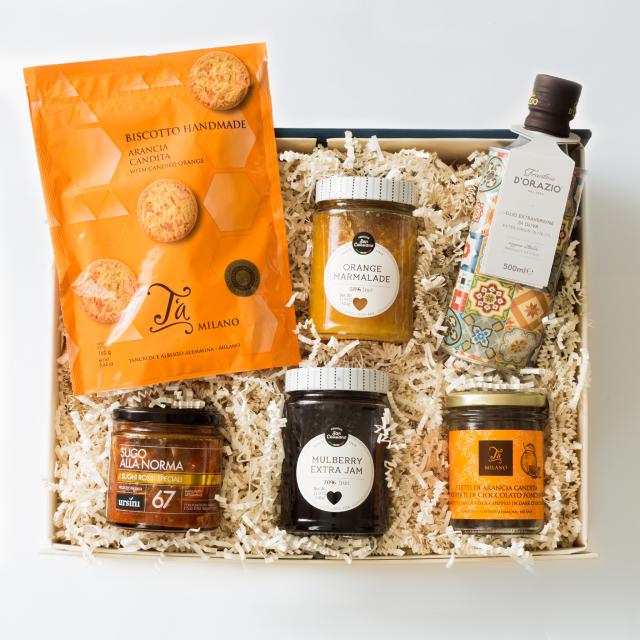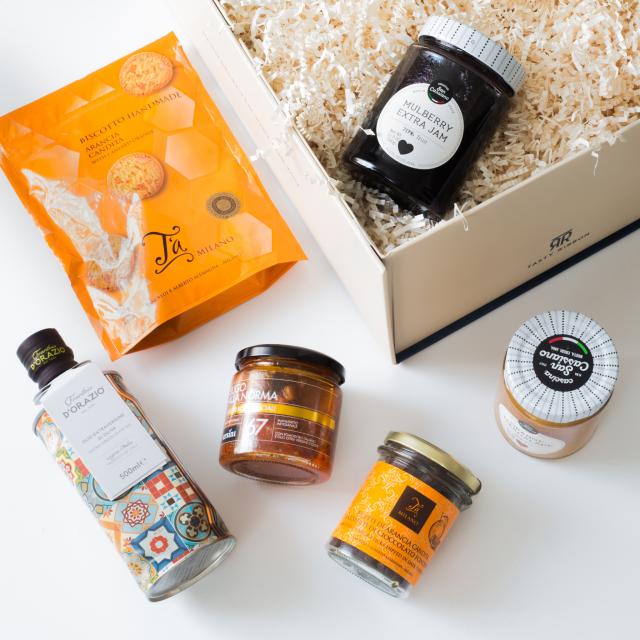 A combination of sweet and savory Sicilian flavors, including pasta sauce, olive oil, jams, candied orange, and cookies. Sauce alla norma, a Sicilian classic, can be enjoyed with pasta or even on its own - it's that good! Same goes for the olive oil, which comes in an ornate majolica bottle. The jams couldn't be tastier with signature mulberries and oranges, which are the stars of the chocolate-dipped candied slices and cookies.
The box includes:
Orange Marmalade (11.9 oz) - Cascina San Cassiano, Piedmont
Black Mulberry Preserve (11.9 oz) - Cascina San Cassiano, Piedmont
Cookies with Candied Orange (5.64 oz) - T'a Milano, Lombardy
Orange Sticks Dipped In Dark Chocolate (4.23 oz) - T'a Milano, Lombardy
"Alla Norma" Tomato Sauce (7.05 oz) - Ursini, Abruzzo
Extra Virgin Olive Oil – Mediterranean Collection (16.9 fl oz) - Frantoio d'Orazio, Apulia
Keepsake Premium Large Box & Handwritten Card
Additional details: FREE SHIPPING IN THE US INCLUDED. Send an email to orders@tastyribbon.com with your gift message and order number. We never include the invoice in the gift.
Countries Availability

United States
You may be also interested in...