Sicilian Alessi Ceramiche Shoe Candlestick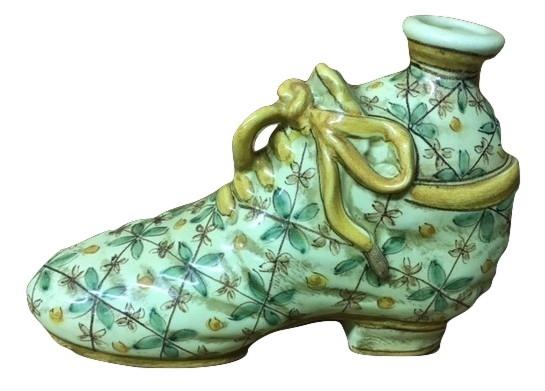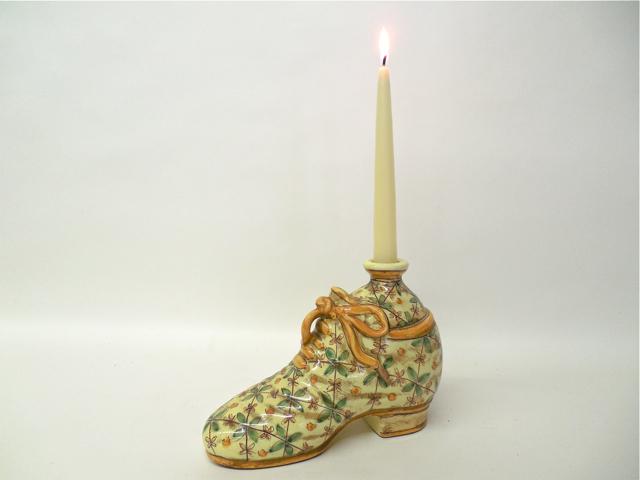 This candlestick was handcrafted and hand-painted by artisan Giacomo Alessi. He is not only a master of his craft, he is also a scholar in the field. His work both in Italian ceramics and in writing has been featured and published internationally and is especially cherished in Italy. His pieces from Caltagirone evoke a mythological world of beauty cultivated by the rich Sicilian culture. This candlestick is a fun and beautiful piece of handcrafted Sicilian art.

This product is guaranteed "Made in Italy"
Dimensions
W 2.5" / D 8" / H 6" / 1.4 lb.
Material
Maiolica, Ceramic
Countries Availability

United States
You may be also interested in...