SoftScud - Genuine Leather Sauvage Sling Bag 2 positions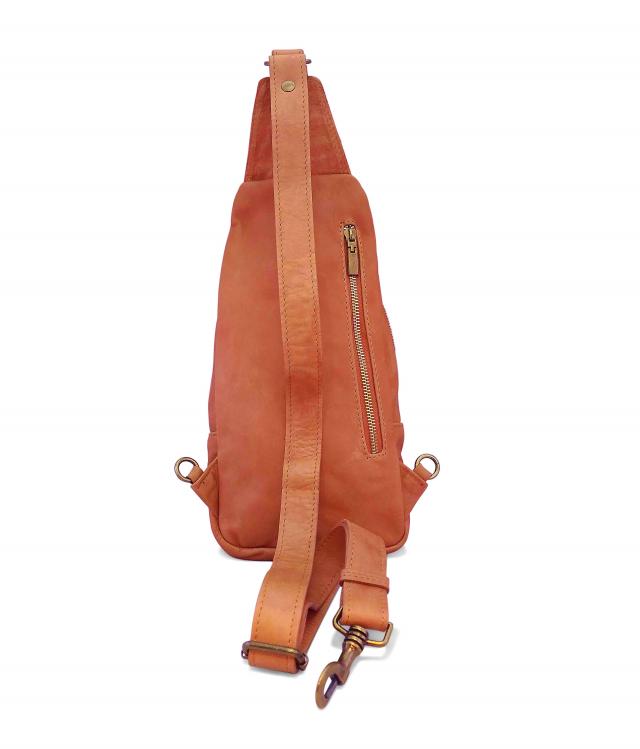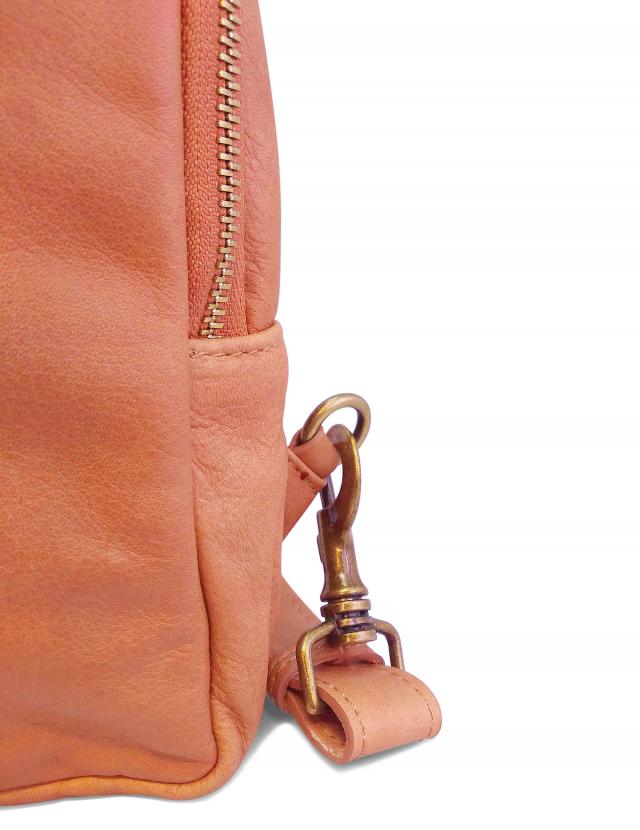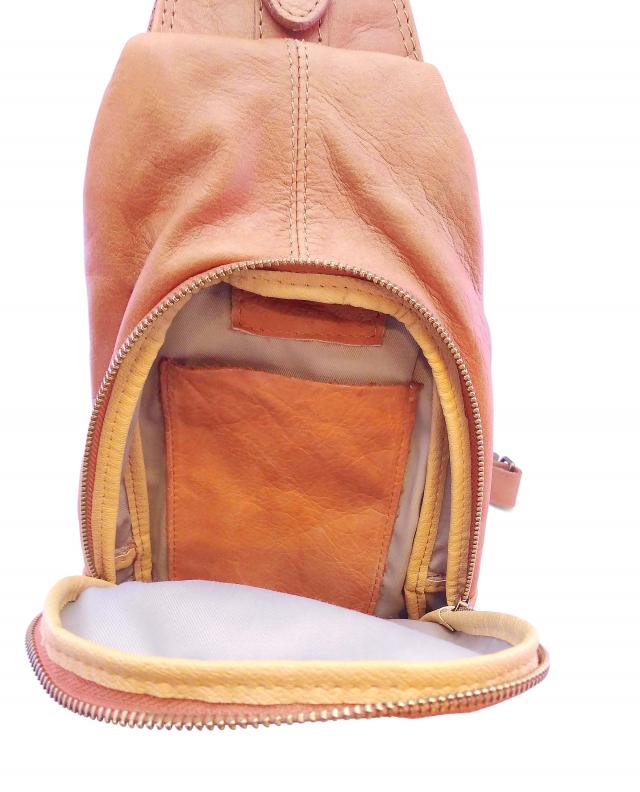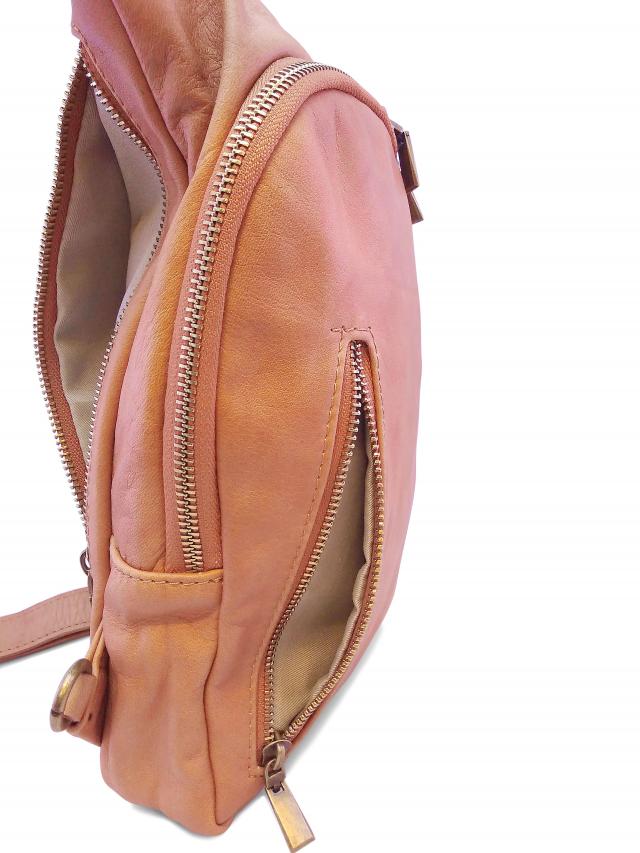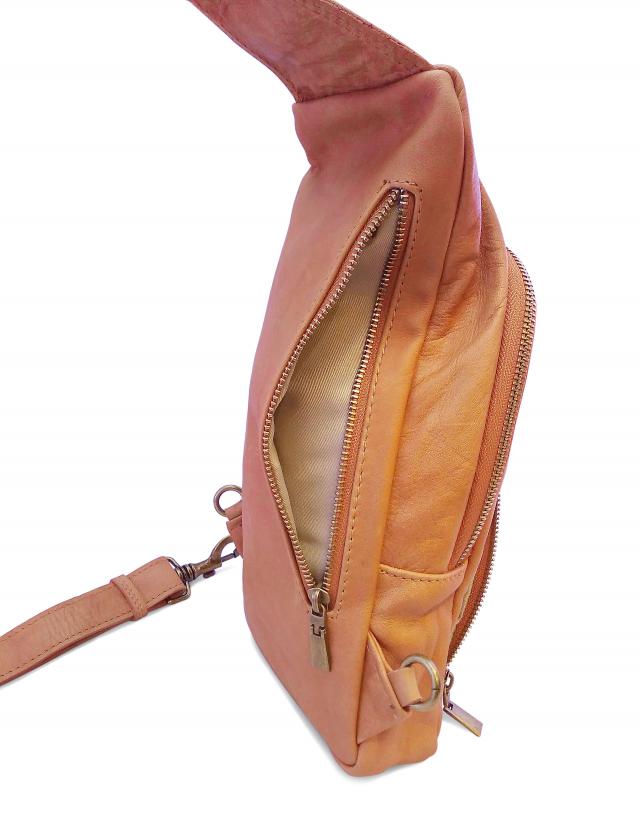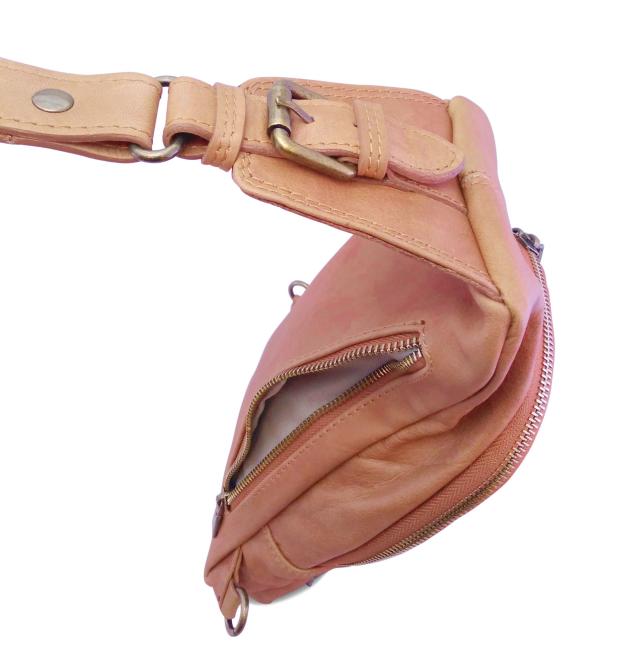 SoftScud - Genuine Sauvage Leather Sling Bag 2 positions
This Genuine Sauvage leather crossbody bag is ideal for the city life.
Super soft!
Its size is more than enough for a half-liter bottle and many other personal effects like spectacle case, wallet, telephone, keys and even a small umbrella.
There's a big pocket inside, suitable for last generation smartphones and lining is piped along all edges.
Main zipper has double cursor and there are two zippered pockets more: one on front and one on the back.
The rear pocket is useful because it's always in contact with your body.
There are 4 ways to wear this product: on front left+right shoulder and on the back left+right shoulder.
The shoulder belt is adjustable and ends with a snap hook.In this way you will choose the shoulder you prefer.
Wearing it on front (recommended use) you will have all of your things literally and constantly under your eyes.
Metal parts in antic brass finish.
Original made in Florence (Italy).
Available in black, brown and tan colors.
Dimensions:
L x H x P (cm) 17 x 42 x 5
W x H x D (in) 6.69 x 16.54 x 1.97
Dimensions
L x H x P (cm) 17 x 42 x 5 - W x H x D (in) 6.69 x 16.54 x 1.97
Material
Genuine Leather, Metal, Fabric
Countries Availability

Canada, Germany, Italy, United Kingdom, United States
You may be also interested in...