Tuscan ND Dolfi Grapes Fruit Basket Centerpiece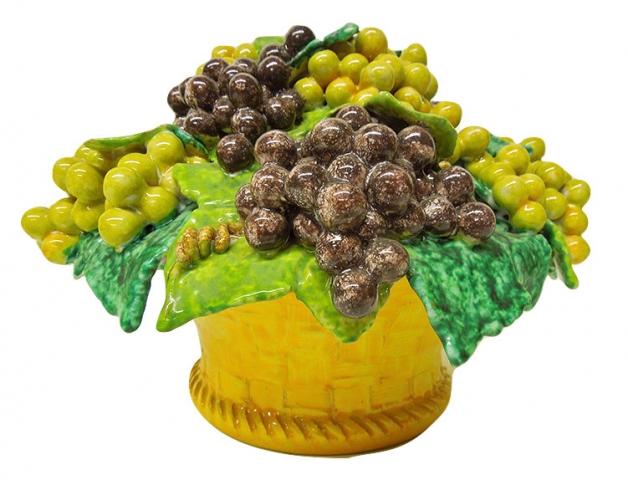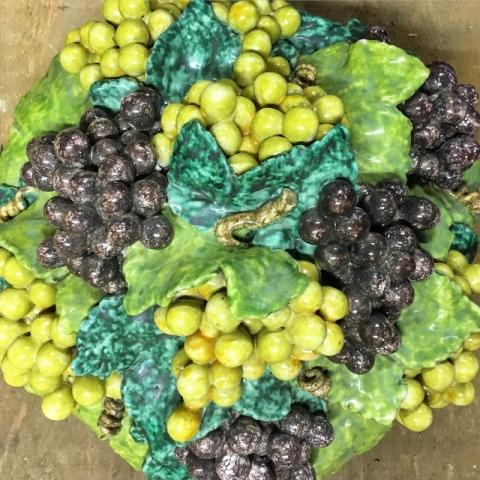 A glorious celebration of the grape harvest in Italy, this Italian ceramic, or maiolica, basket of grapes practically glows with Italian beauty and style. It was handcrafted and hand-painted in Montelupo Fiorentino, Tuscany, Italy by master artisans ND Dolfi.
This ND Dolfi Grapes Basket Centerpiece is 10" in height and has a 13" diameter at its widest point. Measurements are approximate.

This product is guaranteed "Made in Italy"
Dimensions
13X10 in 14.2 lb.
Countries Availability

United States
You may be also interested in...