Tuscan ND Dolfi Pigna Pine Style Footed Vase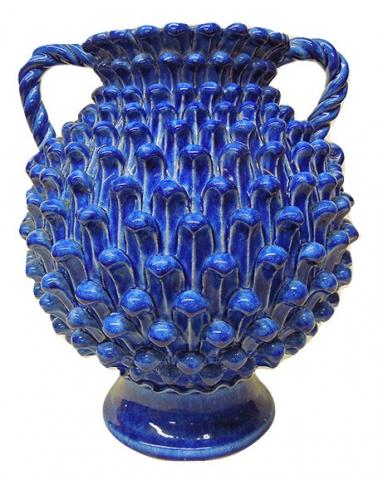 The artisan's thumbs pressed into the clay to form the pine cone-like details on this vase. It is a beauty, heralding traditional Tuscan beauty. One would imagine such a piece of Italian ceramics in a villa, but it could be a part of your decor, proudly holding an elegant bouquet. It was handcrafted by ND Dolfi of Montelupo Fiorentino, which is in the province of Florence, Italy, out of the finest Italian pottery, or maiolica.
This ND Dolfi Vase is 14.5" in height and has an 11.5" diameter at its widest point. Measurements are approximate.

This product is givenuaranteed "Made in Italy"
Dimensions
11.5X14.5 in 16.2 lb.
Countries Availability

United States
You may be also interested in...