Tuscan ND Dolfi Stream Sphere Centerpiece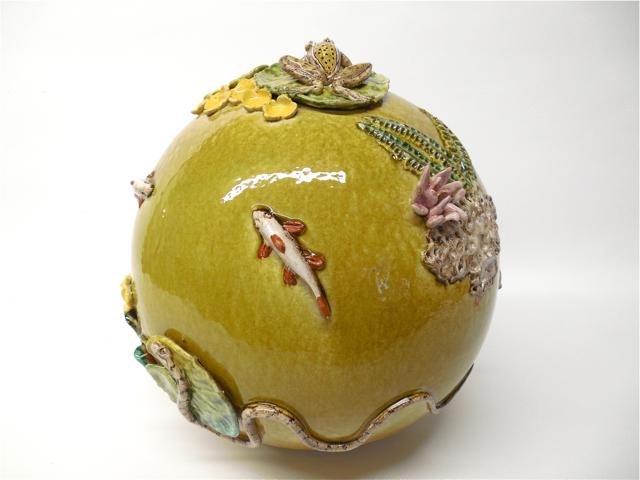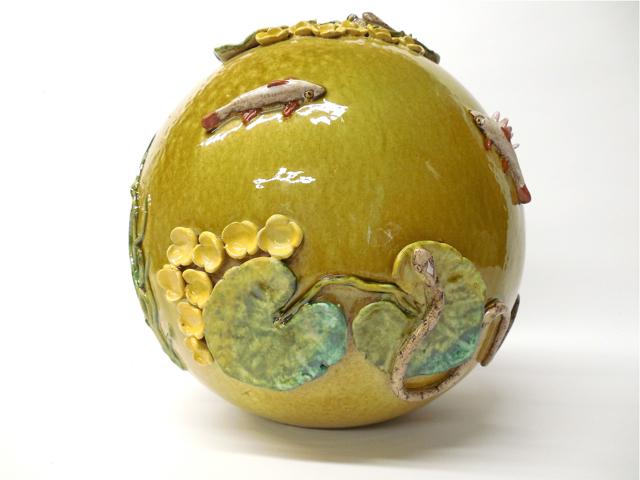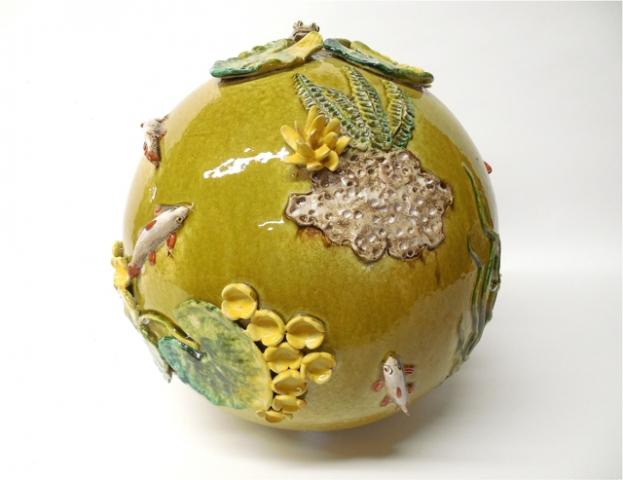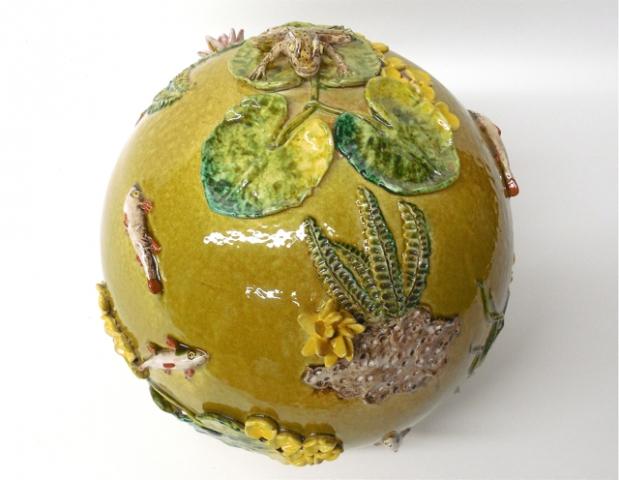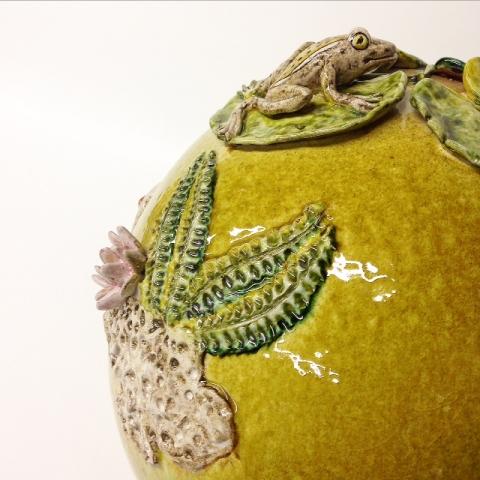 This wonderful piece of authentic maiolica, or Italian pottery, was handcrafted and hand-painted by ND Dolfi in their studio in Montelupo Fiorentino, Tuscany. ND Dolfi are artisans who draw much of their inspiration from the nature around them, and this sphere is a clear example of such inspiration. Bring a piece of Italian nature into your home with this exquisite portrait of Tuscan pond or stream life, along with fish, lily pads, water lilies, frogs, and other little beauties. This piece must be seen from all sides to be truly appreciated for the work of art that it is. While this piece of Italian pottery is a sphere, it has a flat bottom so it will not roll.

This product is guaranteed "Made in Italy"
Dimensions
11X11X11 in 11.6 lb.
Countries Availability

United States
You may be also interested in...