Tuscan ND Dolfi Three-Handled Vase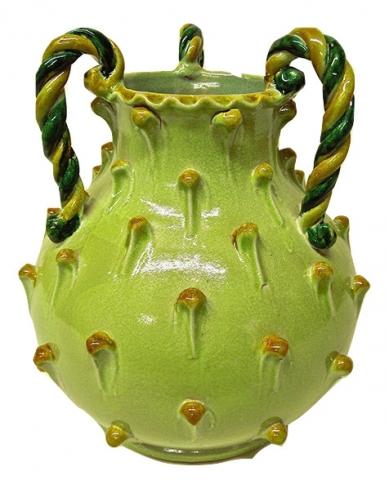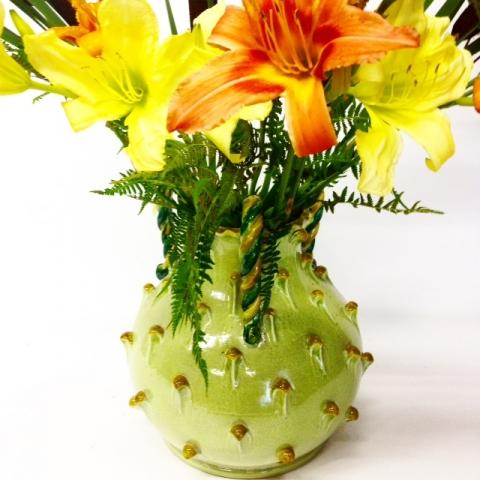 With its three handles and chartreuse coloring, this is a truly wonderful vase. It is made from authentic maiolica, or Italian pottery. It would be perfect for all sorts of flowers, both bright and of more muted colors. This vase, the color of olive oil, was handcrafted and hand-painted by the artisans ND Dolfi in their studio in Montelupo Fiorentino, a hill town outside of Florence, Tuscany.
This ND Dolfi Vase is 12" in height and has a 10.5" diameter at its widest point. Measurements are approximate.

This product is givenuaranteed "Made in Italy"
Dimensions
10.5X12 in 9.2 lb
Countries Availability

United States
You may be also interested in...