Tuscany, Italy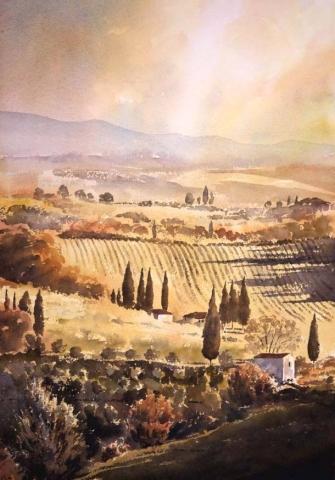 Signed and numbered Limited Edition Print.
This print of Tuscany captures the views from San Gimignano and are spectacular, they sum up the very essence of the Tuscan landscape including rolling hills, cypress trees and vineyards.
Tuscany is a region in central Italy. Its capital, Florence, is home to some of the world's most recognizable Renaissance art and architecture.  Michelangelo's "David", Botticelli's works in the Uffizi Gallery and the Duomo basilica are all worth a visit.
Its diverse natural landscape encompasses the rugged Apennine Mountains and Chianti's olive groves and vineyards.
You may be also interested in...