Chocolate Fondue with Chili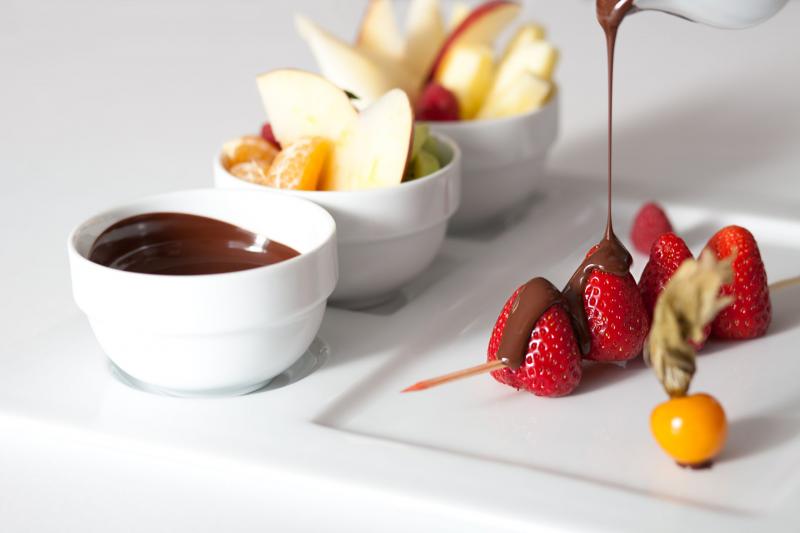 Ingredients
red chilli
1/2 small, fresh, finely chopped
dark chocolate
125 g best quality
Instructions
Wash the strawberries and pat dry. Peel the other fruit and cut into small chunks or slices and arrange on a pretty plate.
Break the chocolate into small pieces. In a small, thick-bottomed fondue pot, heat the cream until it is about to boil. Remove from heat and leave for a minute. Add the chocolate and stir well until the chocolate has melted completely and you have a thick, creamy liquid. If the chocolate doesn't fully melt, place the fondue pot over a low heat, but do not allow mixture to boil as this will cause it to curdle.
At the dinner table, place fondue pot over a low flame and stir chocolate every so often to keep the mixture homogeneous. Feed each other mouthfuls of chocolate-dipped fruit and enjoy that mild burning sensation. (We're talking of the chilli-infused chocolate, of course).
Buy the dark chocolate needed for this recipe from our partners Eataly.com.