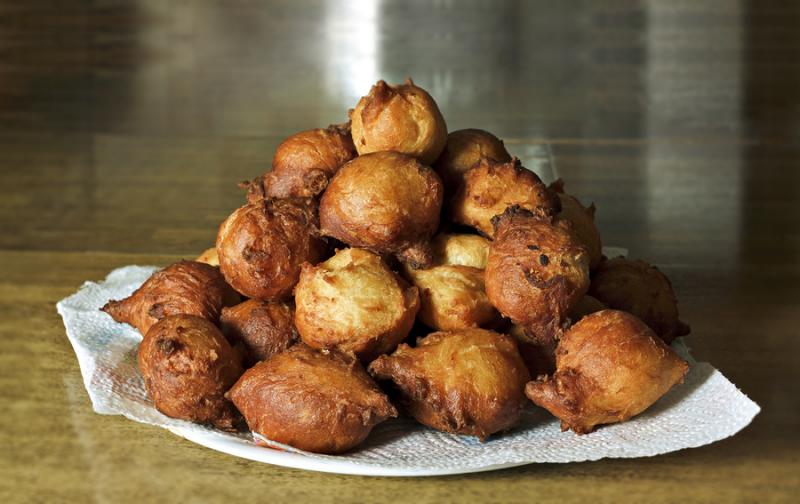 Ingredients
pumpkin
350 g, cooked and pureed
raisins
100 g, previously soaked in water
Instructions
Mix the pumpkin puree in a bowl, with sugar, eggs, liqueur and salt. Then start adding the flour using a sift and mixing well, finally add the raisins and set batter aside to rest for 30 minutes. Heat the oil (extra virgin olive oil if you can) in a deep saucepan to about 165 C°, then drop the batter by spoonfuls.
Fry until golden brown, about 2 minutes, then remove with a slotted spoon and place on kitchen paper to dry.
Sprinkle with sugar or icing sugar and serve immediately.