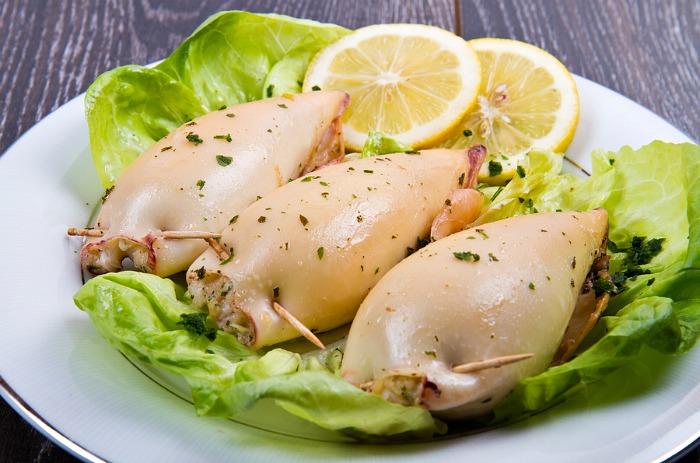 Ingredients
garlic
2 cloves, crushed and finely chopped
parsley
a handful, finely chopped
grated pecorino cheese
2 tbsp
extra virgin olive oil
2-3 tbsp
Instructions
1. Clean and wash the squids if your fishmonger hasn't done it for you. Despite my repulsion for cleaning fish in general, the only nice thing of cleaning squids is to see their pen.
2. Remove the tentacles and chop them finely. Add to them the chopped parsley and garlic, the pecorino, salt and pepper and mix well. Moist the mixture with the oil until it becomes soft but not soggy.
3. Stuff the squids with the stuffing and close them if necessary with a toothpick. Place them in a tray with some oil and sprinkle salt and pepper, then add more oil on the surface of the squids.
4. Cook them in the oven at 180°C for 20 minutes circa.
You can serve them with peas cooked in a pan with a tablespoon of olive oil and a few leaves of sage. A glass of Grillo (white Sicilian wine) would go perfectly!