Become a member... for less than the cost of a cappuccino a week
Get access to Italy Magazine premium content and much more for as little as $8.25/month*
* based on annual subscription
Join
What do I get?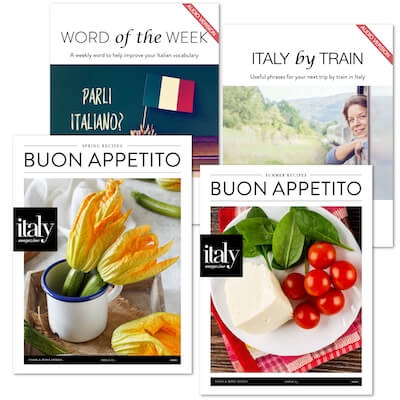 Italy Magazine eBooks
$60 annual value
Your membership includes free downloads of our existing and future library of ebooks. That's an amazing deal!
Our current titles include 4 issues of Buon Appetito – Seasonal Recipes of Italy; our newest release, How to Buy a Property In Italy Guide; and our 3-ebook Italian Language bundle. Plus, you'll have unlimited access to our new ebooks planned for 2021.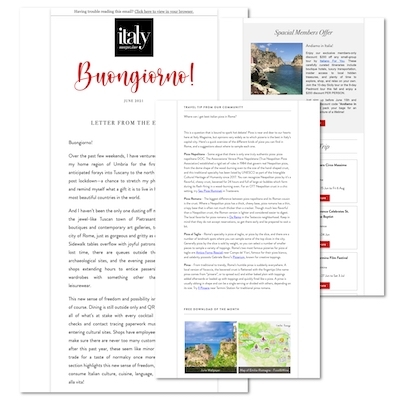 Buongiorno Newsletter
$60 annual value
Each month, you'll receive exclusive Italy-related insider intel and favorite fun ways to consume Italian culture, cuisine, language, and more curated by our editors. Our members-only newsletter also includes special discounts on Italy experiences from tours to language courses from our partners and free wallpaper and map downloads as extra perks.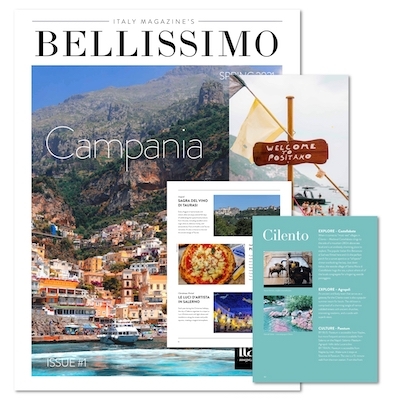 Bellissimo Magazine
$60 annual value
Our new quarterly digital magazine is chock full of expert insights that will take your experience of Italy to the next level. Beautifully designed and full of in-depth articles on your favorite Italy-related topics from culture and cuisine to travel, shopping, and Italian language—Bellissimo will inspire you to explore new corners of Il Bel Paese.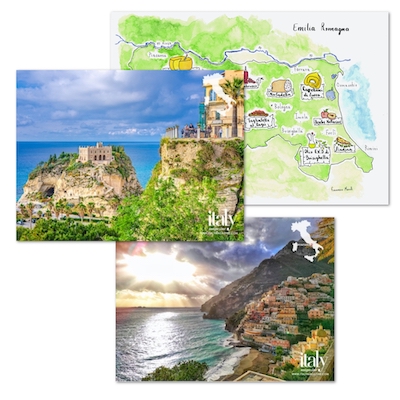 Wallpaper and Map Downloads
$60 annual value
Members enjoy free monthly downloads of Italy Magazine exclusives like gorgeous digital wallpaper capturing views of Italy and her treasures...perfect for your laptop or mobile device screensaver. We also publish a delightful illustrated map each month that can be printed and framed.
Unlimited access to Premium Content
$ Priceless
Your membership includes full access to all of our paid content on Italy Magazine, including new exciting features with exclusive interviews and behind-the-scenes intel, innovative and traditional Italian recipes, expert Italian language lessons and tips, and engaging dual-language features (among other perks) each week.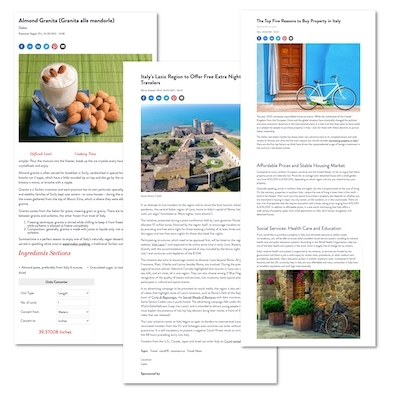 $9.99 / month
(you can cancel at any time)
or
$99 / year
($8.25/month...a savings of 20%)
+
Save on every trip to Italy with ItaliaPass PRIMO Info
This offer may be withdrawn at any time.
Sales tax may apply. Please note that your subscription will renew automatically unless you cancel prior to renewal. Our secure server software encrypts information to protect your transaction.
Terms of Service applied.