Rolling Hills snc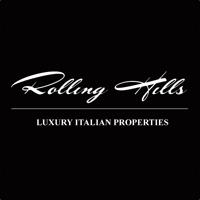 Rolling Hills is an estate agency operating in south Tuscany and in northern part of Umbria, that offers an alternative to the other brokerage companies. It is a young and dynamic company created by Mr. Jacopo Menchicchi, specialized in holiday accommodation management and interior consulting, and Mr. Alberto Zarro, real estate broker and investment plans and enhancement of heritage expert. Our company offers a wide range of professional services based on each client's need. Our services are:
BUYING AND SELLING OF REAL ESTATE (commission of 3% + IVA (VAT)). It includes: Support during the choice of the building, tax consultancy services, editing of purchase agreements and preliminary contracts. It also provides and coordinates any necessary further experts such as consultants, surveyors or interpreters. The service helps clients until the final contract is achieved. We also deal with the change of users and the opening of checking accounts.
PROPERTY MANAGEMENT post-sale: Rolling Hills gives its clients the opportunity to stipulate property management contracts after buying. These services include support during the renovation works or interior decoration, custody of keys, act on behalf of the owner with the staff and the local authority, regular visits to the building, routine maintenance inside and outside the building, supervision of the staff (housekeepers, gardeners, specialists who deal with the seasonal opening and closing of the swimming pool etc.) and payment of staff salaries
We are able to make plans to turn the building into an investment property, starting with a market research and identifying the target clients for the rent. We also establish strategic plans in order to trade abroad.
INVESTMENT PLANS: Our specific knowledge of the local real estate business permits us to understand the signals about the expansion of some market sectors so that we can establish specific medium or long-term investment plans for all those who want to make purchases in order to diversify their assets.
OUR POLICY: Rolling Hills policy is based on the respect for values such as efficiency, transparency, integrity but above all, it is based on our determination to give a unique service.There are hundreds of people in the world who can jump 2 metres, a few dozen can reach 2.40 m, but only a few people can reach 2.45 m, and our company focuses its work on these few centimetres… (F.D. 2013)
You can find us on Youtube, Twitter, Facebook, Pinterest, Linkedin
Address:
Piazza Abate Luigi Chiarini n°10
53045 Montepulciano SI
Italy