Italian Luxury Asset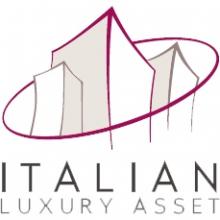 If you are looking for a stellar, dream home in Italy and you need a responsive professional, we at Italian Luxury Asset are pleased to support you from the property finding, throughout the whole purchase process and beyond.
When my husband asked me to start selling homes in 2013, I immediately thought it was the squaring of the circle: I was a sales & marketing manager with a degree in foreign languages, with a passion for homes and design. He was (and is) an architect. Everything was shouting "come on, do it!", so I started the course and took the license as a registered Real Estate Agent.
Since then our ambition has been to find the most beautiful properties in Italy and help you fall in love with them, so that you can live happy moments with your loved ones. That's why I like to call myself a Property Matchmaker and I do believe that Luxury Is In Your Eyes.
We take away your doubts and give you all the information you need before coming to Italy by accompanying you through an imaginary route in the house and surroundings. This way you and yours can immediately understand if it is exactly the home you are looking for.
All our properties are pre-analyzed from an urban and structural point of view, so you will not have any awful surprises when you find the property that steals your heart.
What we can do for you:
· Property Finding
· Accompany you to viewings
· Architectural consultancy with our Architect partner
· Organizing the sale deed
· Handling of bureaucratic issues (transfer of bills, issue of Tax Identification Codes, support with transfer of residency, opening a bank account, insurance, etc)
· Post-sale architectural consultancy to develop turnkey projects with our partner Architect studios.
Our mission is to take you by the hand and accompany you into your new Italian home.
Our dream is to make Italy the most sought-after destination for all those who wish to start an exciting new life.
Welcome to Italy: are you ready to experience the Italian lifestyle?
Phone Number:
+393492321597, +393492321597
Address:
Via Cesare Battisti 29
62012 Civitanova Marche MC
Italy