Engel & Völkers South Tyrol + Cortina d'Ampezzo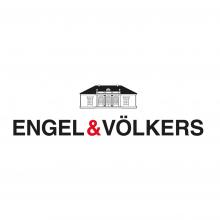 The finest Real Estate in South Tyrol and Cortina by Engel & Völkers South Tyrol + Cortina d'Ampezzo
Attractive, selected properties are waiting for their new residents. Engel & Völkers is one of the worlds
leading service companies specialized in the sale and rental of premium residential properties, commercial real estate, yachts and aircrafts. Our global network gives us access to a large pool of potential clients and buyers: Engel & Völkers is present in 32 countries on 4 continents with over 8.800 employees based in more than 700 locations. If you deal with the sale of your property, Engel & Völkers is available to support you with competent advice and in-depth local market knowledge in line with the brand values: passion, competence and exclusivity. With great pleasure our motivated and competent Real Estate Agents offer the support you deserve through the entire purchase, sale and rental process with a professionally tailored range of services. Whether locally or worldwide! We look forward to welcoming you personally in one of our locations in the centre of Bolzano, Merano and Cortina d'Ampezzo or in our Commercial Office in Bolzano Sud.
Are you ready for the Evolution of South Tyrol? Engel & Völkers is the only choice for luxurious, unique real estate throughout Bolzano, Merano, Bressanone & Cortina d'Ampezzo. South Tyrol welcomes 2.5 million tourists all over the world and is an ideal place for holidaying all year round, whether it be the world famous Dolomites ski resorts, nature enthusiasts or alternatively business development.
The Autonomous Province Bozen South Tyrol is the widest Province of Italy and is surrounded by Austria, Switzerland, Venice and the Autonomous Province of Trento. A mix of people, thanks to its typical differences, has the potential to attract the most diverse types of tourisms: sporting, cultural, scenic countryside with particular emphasis on all sports related to the mountains, without forgetting those activities dedicated to relaxation for wellbeing and health.
Il Sole 24 Ore has ranked Bolzano several times as an award winning city for Best Quality of Life Italy.
As in every Italian region, South Tyrol is a place for lovers of culinary local specialities: the rich, culinary offerings in South Tyrol is a unique mix of Italian cuisine and the traditional Austrian recipes. Beer and local wine define the identity of this region, where hospitality is a distinctive feature. If you are passionate about quality of life, it is impossible not to fall in love with South Tyrol. If it is an apartment in the city that you desire, or a nature framed chalet, historical residence or your love for the country combined with our passion for what we do allows us to assist and guide you in this new life choice, to buy or rent a home in South Tyrol.
Love, Passion, Determination & Exclusivity! We are looking forward to meeting you! Our dedicated and passionate team are ready and waiting to provide the key to the door of your next chapter into South Tyrol!
We are looking forward to hearing from you!
Please don't hesitate to contact us:
Engel & Völkers South Tyrol + Cortina d'Ampezzo
Piazza Walther, 8, Bolzano/Bozen (BZ), Italy
00390471054510
Bolzano@engelvoelkers.com
www.engelvoelkers.com/southtyrol-cortina
Address:
Piazza Walther, 8
39100 Bolzano BZ
Italy