10 Perfect Places to Retire to in Campania
For a retirement full of good Italian scenery, food and company, you won't go wrong with the beautiful destination of Campania.
Campania was once conjured up by the Romans, and its meaning still rings true today. A Happy Land it is, with some of the best country and sea views you could wish for. Here you can find an idealic slower pace of life and a rich cuisine worth drooling over. You won't have problems making friends, as the locals are friendly and approachable. Furthermore, since the slowing house prices of the late 90's, the prices of some of the properties that I've found are pretty good.
So, without further ado, come with me to Campania for a look at some great retirement properties...
Restored Country Home, near to Roccadaspide
€220,000 ($258,676; £199,100)
A lot of love and TLC have gone into this restored country house which is based in the countryside around Paestum (near to Roccadaspide).
The countryside that surrounds the building offers some lovely views, which is just the ticket when you get up in the morning! Your garden is also a delight, including a small olive grove and a vegetable patch. If you're looking to grow vegetables in your retirement, this might just be the property you're looking for!
The old stone house has been carefully restored by its present owners to a very high standard, and comprises two apartments and a separate outbuilding. There are two floors in the main house, with each one containing its own apartment. So if you've got family or friends wanting to come and stay, they have ready made accommodation. The two levels contain two good sized double bedrooms, sitting room, and kitchen (the lower floor is combined with a lounge). The upper floor has the one bathroom, with two on the lower level.
The building's windows and internal doors are well protected by good quality double glazing, and there's also good, sturdy fencing around the property. Quick mention too, of the outbuilding, which comes with its own bathroom and kitchenette (complete with pizza oven and AGA).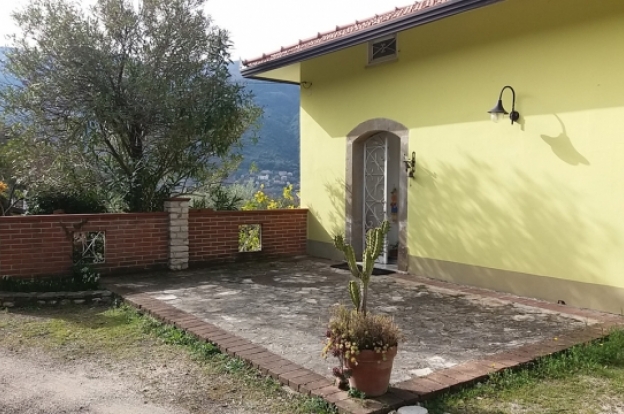 €85,000 ($99,943; £76,925)
Let's stay around the region of Roccadaspide. This one's right in the town, and is just right for a retired couple wanting all the nearby amenities. It should be pointed out, however, that a bit of updating and work are required, but at this price, you're getting a good deal.
The property includes two bedrooms, kitchen, bathroom and living quarters. There are also a couple of extra bonuses including a large, detached, stone-built garage that can either be kept as car storage or converted into a workshop or extra accommodation for guests. You've also got your own private garden, which you can retreat to with a glass of wine as the sun sets.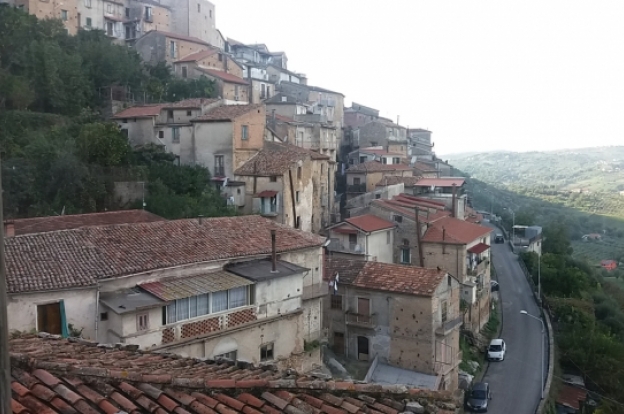 €160,000 ($188,128; £144,800)
If you want a nearby base to be beside the seaside, then you won't go wrong with this charming country villa in Salento. Not only is it relatively close to the beach, it's also near to the city of Gallipoli.
The house contains two floors with good amenities and rooms. The ground floor contains a spacious and comfy lounge area, a kitchen, a bathroom and also a double bedroom. There is also a single bedroom with its own private bathroom on the first floor.
It's an interesting property in that you can also relax on the roof, which has a cool 100m2 terrace. Also included in the package is a nice private garden that contains its own fruit trees and a little vineyard. Just the place to enjoy your retirement in sunny comfort!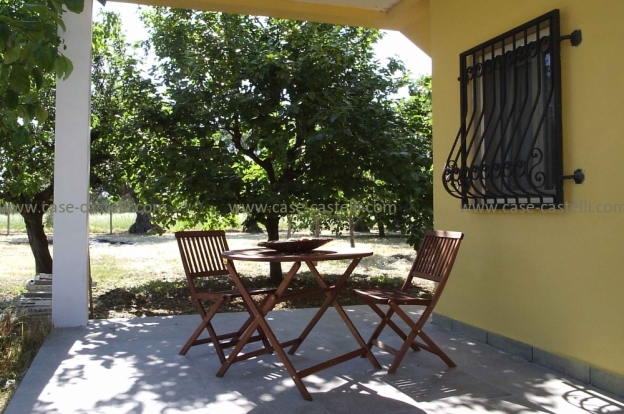 Restored Country Home, Laureana Cilento
€890,000 ($1,046,462; £805,450)
Each of the month's retirement property guides tries to include choices that cater to all ranges of the price spectrum. If you do have the money saved up in your retirement fund, then it's worth considering properties such as Villa Nerola, which is aptly described as a "slice of paradise".
It's a beautifully restored stone farmhouse, which also comes with its own detached one bedroom stone cottage. The paradise aspect comes from the fact that you've got five acres of your own to play with, not to mention some outstanding sea views. The area is used as a "meditation garden", and it's undoubtedly a good place to find some peace and quiet. The gardens are packed with all types of trees, wild flowers and colourful plants. If you're after a substantial garden space, you can't really better this.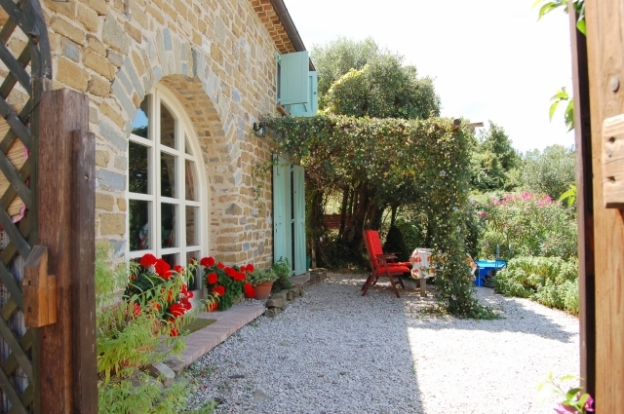 The interior of the farmhouse is also rather good too, containing a plethora of rooms and facilities. There are four bedrooms, three reception rooms, kitchen, and two bathrooms (one of which contains its own sea view: you can gaze out to the cool blue water from your own slipper bath!).
The restoration has been planned with ensuring comfortable, modern living in mind, but remains faithful to the original design of the property. It includes wooden ceilings, exposed stone and also new, wooden windows. While the first floor retains the original tiling, fresh brick tiling has been implemented on the ground floor. The property has a fresh, new feel to it (it's been recently painted), while retaining the original values.
Don't forget the detached cottage which includes its own bedroom, private patio and side garden, and plunge pool. It's a good opportunity for renting out to guests, as a way to bring in some extra income.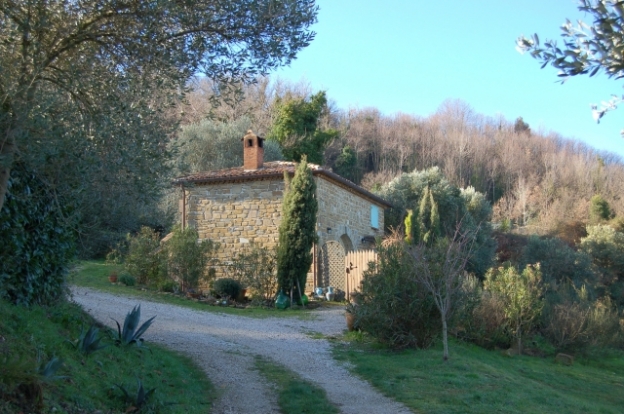 €75,000 ($88,185; £67,875)
Welcome to Casa Mancini! This two-bedroom town house is all systems go and is waiting for the right people to move in.
There are a good number of benefits to this property. It comes furnished, so if you're retiring from another country, you don't have to worry about lugging all your furniture from there to Cilento! The property has recently been restored to a very good standard. However, a good number of the original features remain intact, including the distinctive timber ceiling and a vaulted ceiling in the stairs.
You also get some super views of the surrounding region, not to mention some excellent rooms and facilities. You've got a good sized sitting room, kitchen and toilet on the ground floor, with two double bedrooms, bathroom and utility room upstairs. For the price, this is very good value for money, and a great property to retire to.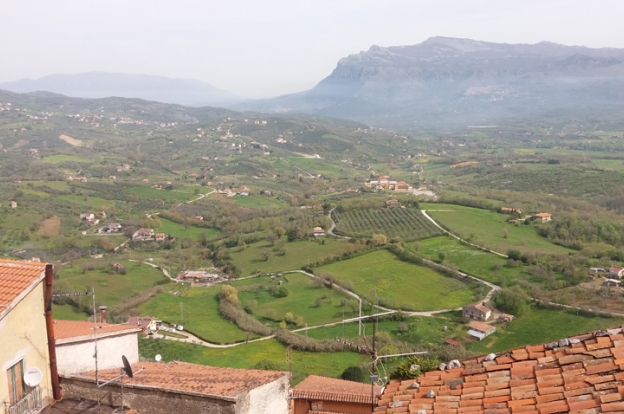 €285,000 ($335,103; £257,925)
Here is another example of the 'ready made' abode. The doors are open for you at Casa Mainardi, a stone's throw away from the archaeological site of Paestum and seaside.
The stone cottage was restored and extended in 2005, and is situated in a peaceful private garden of 2.0 ha. The land includes a vineyard, an olive grove, vegetable plot and fruit trees. A contract is also in place with the neighbour for hay harvesting on a twice-annual basis.
So let's see what we've got on the inside. Many rooms to lose yourself in, including a comfortable and homely sitting room, a kitchen diner and a bathroom on the ground floor. Upstairs, you've got two double bedrooms and a bathroom, all in excellent condition, and on top of this, you've got a splendid view of the local area from the first floor balcony.
This is another property that comes with a bonus outbuilding, which is currently used as extra accommodation and hobby room. You can use this for renting out to guests to bring in some extra post-retirement income or as a good outhouse for friends and family coming to stay. And with such a splendid place, it's more than likely that they'll be queuing up in droves!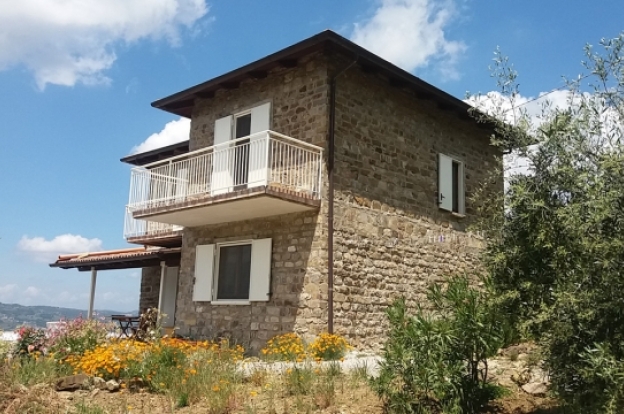 €105,000 ($123,459; £95,025), plus work costs
This villa, on the other hand, isn't quite the finished article. But once completed, then the rewards are great.
Here's the situation: Villa Ponte's structure is all finished, but it's up to you as to how the final layout and finishes will look. You will be able to specify your house with the help of an Italian architect that assists foreign buyers in Italy. For example, the extant floor plans, as they are, can be changed in accordance with your own special requirements.
The villa comprises two storeys and is newly built. The building is designed to feature living quarters and guest accommodation on the ground floor, and bedrooms on the first level, complete with a terrace as part of the master bedroom. There is also a space for a double garage in the basement, as well as potential for a lovely private garden and also a swimming pool, if you wish.
You'll be given full attention and help with this project until it's completed. The work costs are estimated as €140,000.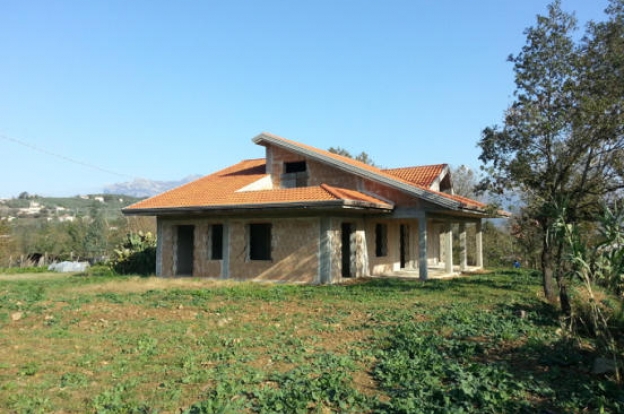 Price available on request
Containing a massive amount of living space, this marvellous villa provides you with some superlative views of the Conca dei Marini region.
There are three floors' worth of amenities, including a basement, which has been converted into a level packed full of facilities. As well as a bedroom, bathroom (with shower) and cellar/laundry room, there is also a tavern which includes a fireplace and wood oven. With the tavern, this would make an ideal focal point of a unique B&B if you wanted to pursue this as an exciting next chapter in your retirement. Alternatively, it's also a great centrepiece for entertaining your friends and family who want a little refreshment!
The ground floor rooms include a kitchen that looks out to the sea terrace and garden, two huge bedrooms, and of course a living room with its own arches and an impressive fireplace. Upstairs contains another emperor-size bedroom, a bathroom with a shower, and a snazzy bathtub with whirlpool facility.
The outside parking space can accommodate three, and there are also two spaces reserved for bikes. There is an outside guest house/study, and of course, a fantastic garden chock full of trees, pergola and a lovely sea view.
Country Home To Restore, Roccadaspide
€75,000 ($88,185; £67,875)
Couple of restoration projects to round off this month for those looking for a challenge. Up first is this country home in Roccadaspide. It's away from the numbers, in a small rural hamlet. A nice place to retire to for those seeking a peaceful retirement.
It's a generous property with three storeys worth of rooms. This is another one with a basement that contains three good-sized rooms along with a decent patio garden outside. The ground floor is currently being used as the main apartment, and boasts a lounge, double bedroom, bathroom and kitchen. The potential is there to turn this into two double bedrooms with an adjoining en-suite. Furthermore, extra space can be utilised in the loft, which could theoretically become a guest studio for guests or family members.
As with many of these properties, a key attraction is the garden. This one is around 1,000 square metres and is bustling with fruit and olive trees, as well as some unrivalled views of the area.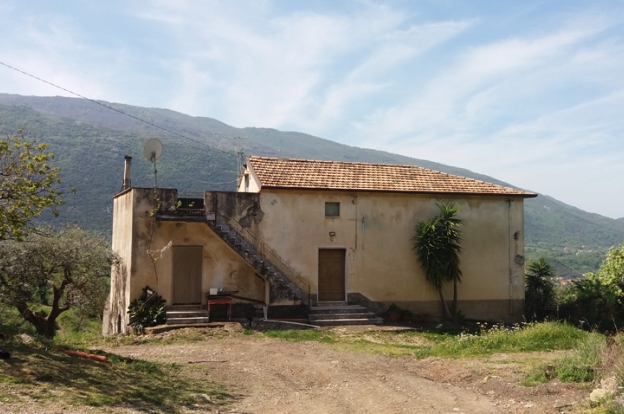 Country Home To Restore, near Altavilla Silentina
€55,000 ($64,669; £49,775)
Rounding off this month is a two bedroom stone house called Casa Gallo.
It's another property that would require redevelopment and extension work to turn it into a substantially sized retirement property or a B&B business. The house is a two-up, two-down affair, with the two sets of two rooms linked by an external stair.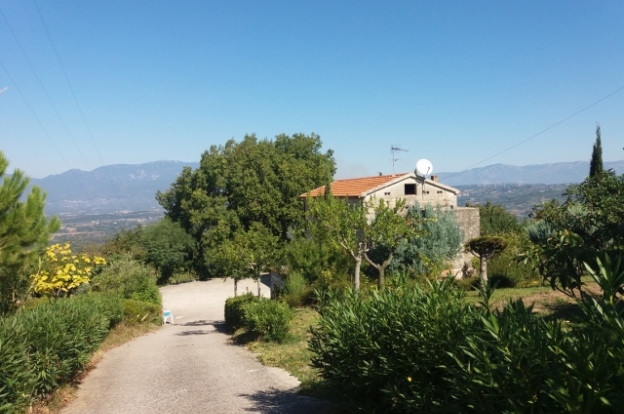 Location-wise, it's a strong contender. It's a country home, and is near to Altavilla Salentina, in the Cilento National Park, which is well known for its lovely beaches and extensive countryside. Your own bit of land is around 1 ha, and offers countless fruit trees and a large olive grove. It's also a peaceful location, and with only one other neighbour within walking distance, you'll feel as if you have the place pretty much all to yourself.
Topic:
You may also be interested in...