8 Perfect Places to Retire To in Lazio
Lazio offers a multitude of attractions for people looking to retire to Italy. If you're looking for a place that has good weather, even in the Winter season, then Lazio's mild climate is an instant attraction. The Winter season is generally fine weather-wise, and in the Summer, the sun's got his hat on virtually all of the time without pesky rainy interruptions.
Lazio is also convenient in that there are plenty of well-known Italian regions to check out. Rome. Tuscany. Umbria. Marche. Abruzzo. So much to see and do, and a move to retire in Lazio allows you the chance to have a comfortable base from which to check out these fabulous destinations to your heart's content.
Appartamento del Corso, Arpino
€150,000 ($180,300; £137,670)
Located in the heart of the historic centre of Arpino is Appartamento del Corso.
If you're after a high quality apartment that's been renovated to a high standard, this may provide the answer for you. While the apartment retains some of the original properties such as marble bathrooms and tiles and wood-beamed ceilings, it has also been updated with modern facilities such as a new chef's kitchen, and gas central heating. The modern rewiring and plumbing are also brand new, making sure that you are kept warm throughout the coming Winter season.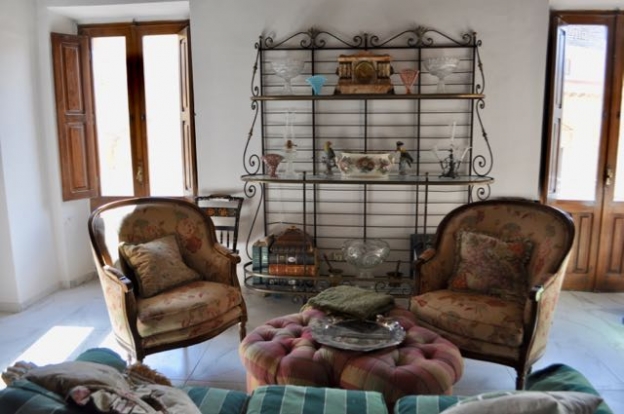 But when the Summer season comes back (come back quickly please!), the balcony caps off the main lounge area. Go through the set of French doors, and you've got a prime vantage point of events such as the Gonfalone.
Dinner will also be a memorable experience, with the dining room also offering stunning views over the landmark palazzo. You can also prepare dinner to a high standard thanks to the brand new chef's kitchen which includes gas and electric burners, as well as a fridge freezer and dishwasher.
The bedrooms and bathrooms have also been renovated to an equally high degree of luxury. Again, two out of the three bedrooms include full-length French windows leading out on to small balconies. The two bathrooms come with modern showers, and one of them also includes a spacious tub for a lengthy soak.
Along with a separate laundry room (containing washer, dryer and water tank), this apartment is an ideal place to retire to. It's also ideally situated, being close to amenities such as the local piazza, shops and a wine bar.
€260,000 ($312,520; £238,628)
Now this property has seen a fair bit of history. This lovingly restored Veroli town house dates in part back to the 1100s. It is, however, in tip top condition and includes a stack of facilities and rooms.
This three storey house also includes a roof terrace that gives you a great view across the valley to the mountains. It's worth pointing out that because Veroli's a steeply sloping hill-top town, the streets' gradients mean that it's possible to have street entrances into a number of rooms on different levels.
Starting with the main door, this takes you into an arched entry hall, leading to the dining room and kitchen. The two sets of stairs either takes you down to the lounge or up to the bedrooms. The lounge is a delight, an open plan deal that boasts a large fireplace, a study area and a home theatre. The room leads out into a nice courtyard garden which makes for a lovely little haven to retreat to.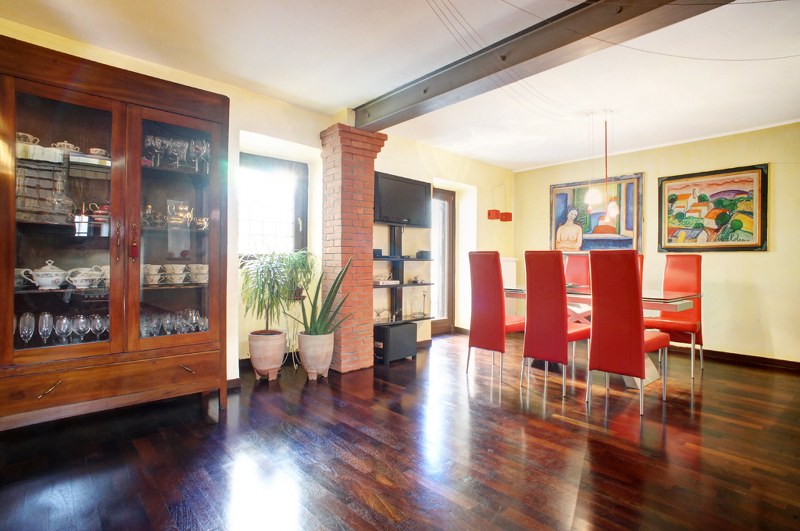 The charming set of two bedrooms on the upper floor are marked out by a unique decorative style, with a distinctive floral design and also colour on the doors (the latter matching up with the décor inside). The rooms are big, and respectively include an adjacent dressing room and walk-in wardrobe.
Again, this is a property that comes with two small balconies for you to take in the local views and ambience. One of these overlooks the courtyard garden, while the other looks out on to the local cobbled street. There's much to commend this property, and offers a fine slice of retirement, Italian-style.
Villa, Monte San Giovanni Campano
Price on request
A common aspect of the month's retirement properties is the business opportunity. Sometimes, retirement isn't all about chilling out and enjoying freedom from work, but about moving on to the next step (and having the freedom to pursue your business dreams).
Running a B&B or even a hotel can have distinct possibilities, and if you've got the business acumen and determination (and of course, the investment money), then it's an avenue worth pursuing.
This smart villa located at Monte San Giovanni Campano could well be converted into a neat business, offering 10 bedrooms over a three-storey design (four apiece on the first two levels and two on the third). The rooms include bathroom facilities, and if you like, you could turn the top two rooms into some kind of hobby room or relaxation area.
A notable selling point of the property us a 200 sqm tavern which is carved in stone, which would be a great meeting place for guests. If you're interested, then drop the seller a line through the link provided, and they will be able to provide you with a quote.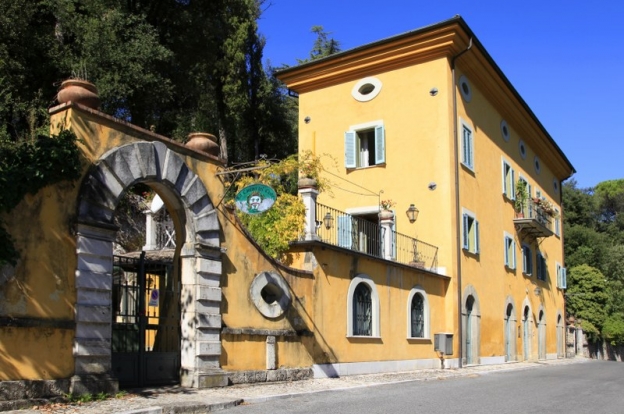 €750,000 ($901,500; £688,350)
Here we go with another fine B&B business opportunity. The end product of the 300 sqm country home villa is the result of 13 years' extensive restoration work, and if the price is right for you, then you're onto a winner.
An advantage of this property is that you've got equal helpings of countryside and town life. On the one hand, the location of the property, on a hilltop, is bookended by vineyards, olive groves and vegetable plots. But on the other hand, if you or your guests are hankering for a spot of shopping or sightseeing, then Velletri town is only 3km away, while Rome centre is only 40 km away. Hop in a car and off you go!
The two floor property boasts a considerable number of rooms, with seven bedrooms and five bathrooms in total, ensuring plenty of space for guests. There is also a conservatory style lounge, an open plan kitchen/dining room, a kitchen/living area, as well as amenities such as GPL central heating and air conditioning.
Also included in the package is a 19th century house which requires some restoration work. It's another two-level affair, and includes some interesting features such as pool, pizza oven and a stable. If you choose, this could provide an extra addition for a potential B&B business, and could prove to be most beneficial in the future.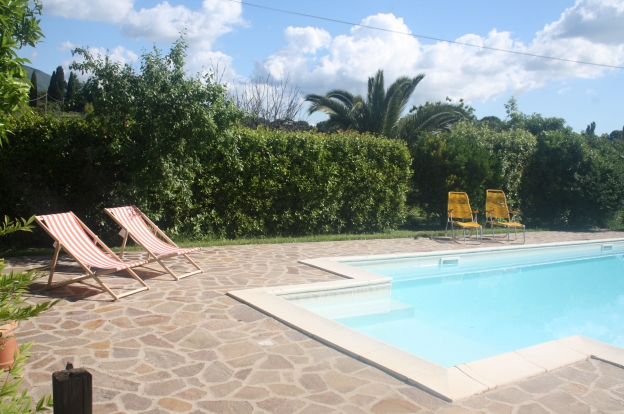 Country Home To Restore, Isola del Liri
€75,000 ($90,150; £68,835)
There's an interesting choice to be made with this property which is located in the hills overlooking the charming riverside town of Isola del Liri.
You can either choose to buy this free-standing 75 sqm stone house as is (partially restored but with all the necessary structural work completed) or to buy with further work done by the current owner (a builder). The benefit of the second choice is that the owner will complete the property in accordance with your own wishes and specifications (with the end price to be agreed by both yourself and the owner).
The three-storey house affords a number of structural possibilities. In addition to the sitting room (complete with lovely views over the valley), bedroom and bathroom, the lower floor is currently planned to become a kitchen/dining room, the middle room to become a large lounge, with a further bedroom and bathroom on the top level.
However, it's all up to you. You have the freedom to make your own mark on the property, whether you choose to do it yourself or ask the current owner to restore the property to your own personal requirements.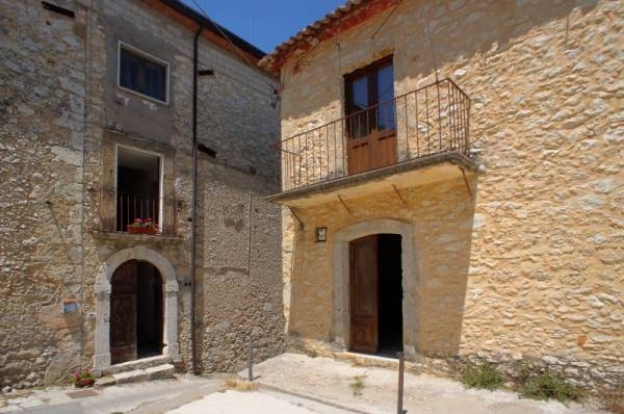 €330,000 ($396,660; £302,874)
The world is your oyster now that you've retired. That list of choices extends to what you wish to do with the property that you choose.
Take this free-standing house in Isola del Liri. It could be used any number of ways. Maybe as a B&B opportunity for extra money. Maybe as a large-scale family home to share with your children, if they want to come along for the ride. Or maybe you know of another retired couple who want to live in Italy. 
Whatever your choice, the good news is that you've got the space to use the property however you wish. It's currently presented as two apartments over a three-level spread. A bonus is that it comes fully furnished, and with the property in excellent condition, you can move in without any fuss or worry.
The ground floor includes a kitchen/dining room, TV room/study, bathroom and powder room. The two bedrooms on this floor are cosy and one of them includes a handsome solid wood suite). The large lounge can be found on the second floor along with a plethora of other rooms like a master bedroom (including carved solid wood furniture), guest powder room and kitchen.
Meanwhile, the L shape arrangement on the top attic floor allows for a refreshing open plan feel which allows you greater freedom to create a space for living, dining or relaxation. The covered roof terrace is also a star player of this property, a breathtaking area with equally stunning views over Carnello, where you can eat, drink and relax in comfort and style.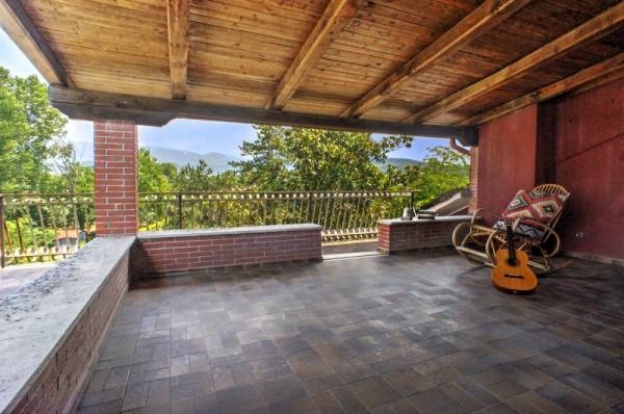 €190,000 ($228,380; £174,382)
A reason why Italy is an ideal place to retire to is because there are so many spots where you can get away from it all.
Casa Angela is one such spot, a quiet, peaceful haven based in grounds of 6000 sqm, with its own garden and olive groves. You've also got some splendid views of the nearby valley. However, it's close enough to the local Arce restaurants and shops, with only a short driving distance to reach your destination.
The 140 sqm villa includes a generously sized living area, where you can reach the outside garden and covered verandah courtesy of some stylish French doors. Also included in the package is a dining room with adjacent kitchen, as well as two sets of bathrooms and bedrooms. Outside of the property, at the rear, is also a covered dining terrace, where you can enjoy the spectacular views while eating.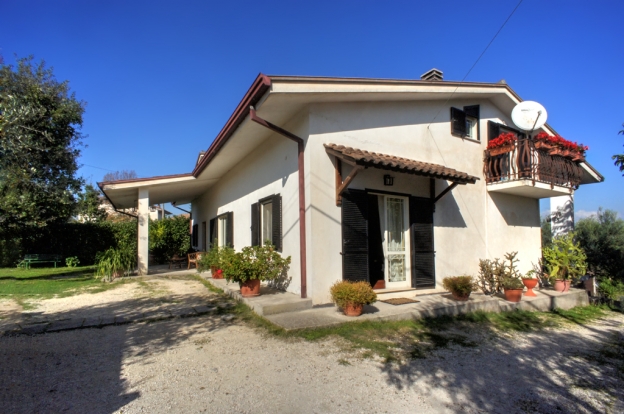 €198,000 ($237,996; £181,724)
When you retire, you'll be wanting to check out the sights. This three-level base at the foot of the castle of Celleno allows you to do so, as it's close to a number of easy reach locations such as Umbria, Tuscany and Lake Bolsena.
The renovated property is of top quality and includes an outside courtyard, plus plenty of interior goodies. The featured rooms are a big, open plan lounge with working fireplace, kitchen/dining room, laundry room, and two bedrooms (each containing their own bathroom).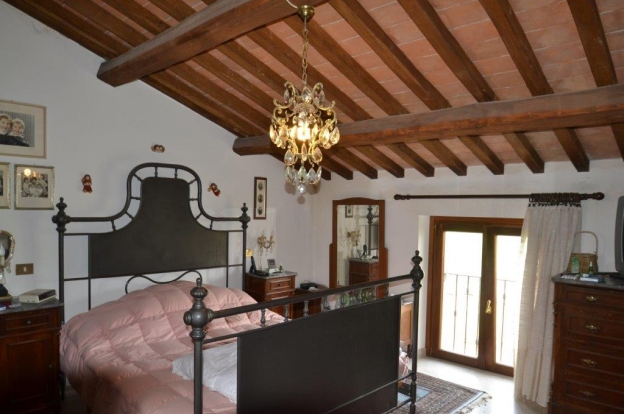 There is also an extra apartment off the living area, which does need a bit more work (one room is currently used as an office, while another functions as a storeroom). You could do this up and either rent it out to guests or to use it as a spare living area for friends or family who want to come and stay.
Topic:
Location:
You may also be interested in...