The Flight of the Flamingos
On a bright and early morning in Southern Tuscany, a couple hundred visitors make quite a stir. They're not tourists, or at least human tourists, and they're not entirely unexpected either. This particular group always ends its annual pilgrimage here at Orbetello Lagoon, two hours north of Rome.
They belong to Tuscany's foremost flock of flamingos. A collection of pink feathers and long legs that descend on the lagoon in the weeks following the start of each new year.
For locals, their arrival generates little more than a shrug. The flamingos have been fixtures here since the creation of the WWF oasis in the late 1960s. Almost 1,000 hectares of nature reserve surround the lagoon, which in turn, wraps itself around the town.
Like many of its neighbours, Orbetello is bound in the threads of ancient Italian history. It was founded by Etruscans, tasted glory during the Roman Empire and sought protection from popes and feudal lords in the centuries following. With a very keen eye and a healthy dose of perseverance, you can see traces of these people in the modern town. Or you can be content to admire a much more recent architectural style introduced by another unexpected visitor, the Spaniards. Orbetello belongs to a part of Tuscany once ruled by the 16th century Spanish State of Presidi and many of its buildings, along with its cuisine, bears its influence.
The last remaining Spanish-built windmill stands stoically in the waters of Orbetello's lagoon. Its 11 brothers have long since crumbled beneath the surface. As unusual as the accompanying flamingos are, they're not the reason why this stretch of water is protected. That accolade goes to the cavaliere d'Italia or black winged stilt, a less flamboyant bird that shares the flamingo's long pink legs.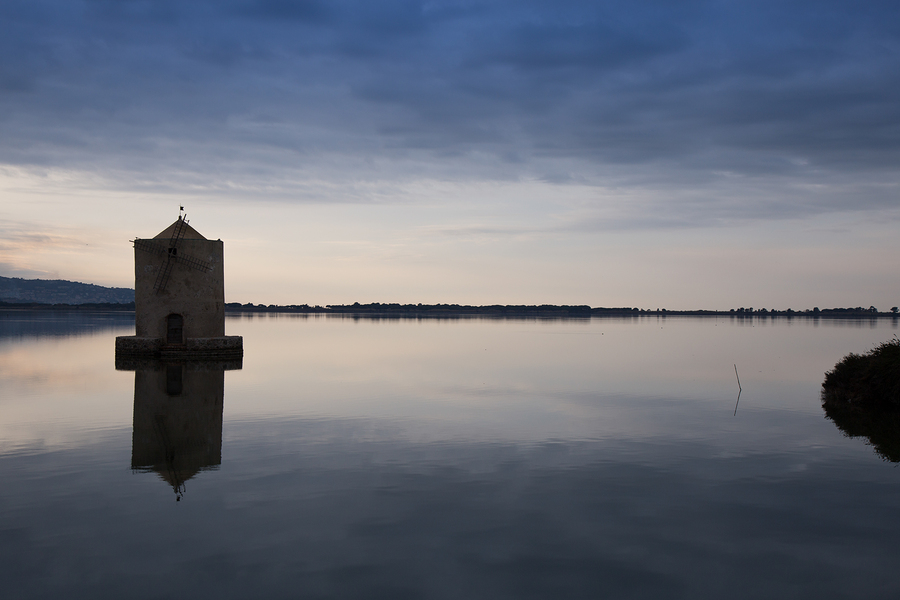 [The Spanish-built windmill at dusk]
Even without these flame-coloured fellows, the reserve is beautifully at odds with its bustling namesake. Orbetello is as city as it gets in Southern Tuscany. Its residents are notoriously aloof, sneering at their country cousins in the same vein true Florentines look down on their fellow Tuscans. In reality, Orbetello is little more than a warren of streets with a breathtaking basilica and a handful of kitschy stores. Marooned between two bodies of water, the town feels disconnected from mainland Tuscany. A separate state with its own rules and its own ambience, very much determined by the nature reserve and its lagoon.
You don't feel as if you are living alongside a protected park so much as living in it.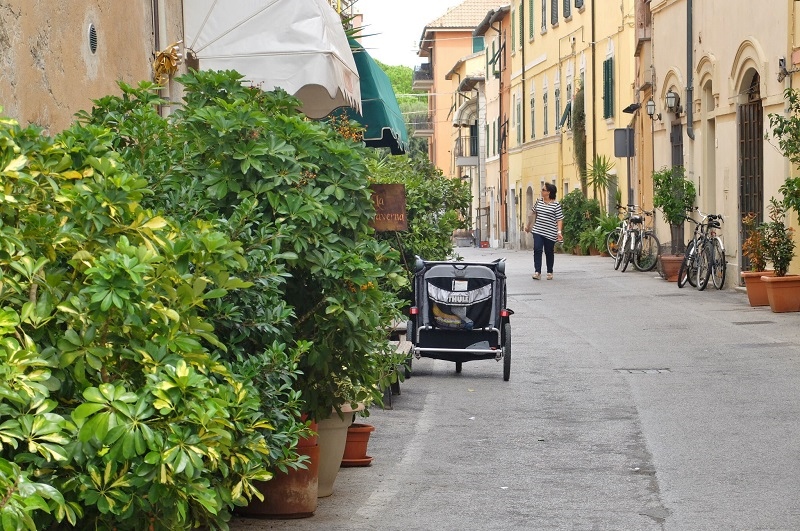 [A picturesque street in Orbetello]
Perhaps that's why the locals don't bat an eyelid when the flamingos arrive. Nature is, in all its quirks, part of their daily existence. They share roads with ospreys, spoonbills, cormorants and other winged creatures. For many of them, the lagoon is a source of nourishment and commerce, offering up, among other delicacies, the grey mullets, whose roe is salted and cured to produce the bottarga for which the town is famous. The lagoon even controls the town's temperature, providing it with balmy summers and mild winters.
But not all us are unmoved by the flamingos' arrival. Every year, keen photographers, nature lovers and amateur ornithologists flock to Orbetello to witness their return. While flamingos are traditionally non-migratory, these ones seem to have a taste for warmer waters and the colony will disperse in the winter, only return once more for the mother of all feathered family reunions.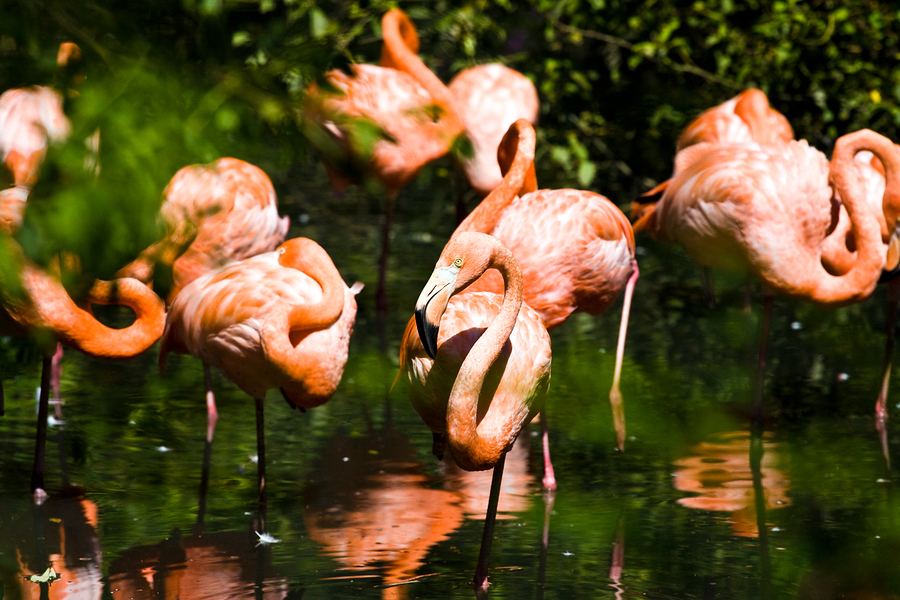 [Flamingoes flocking in an Italian oasis]
Orbetello's WWF Oasis organises regular guided tours of the nature park and is open to visitors from September to March. You can find out more at the official park website.
Location:
You may also be interested in...