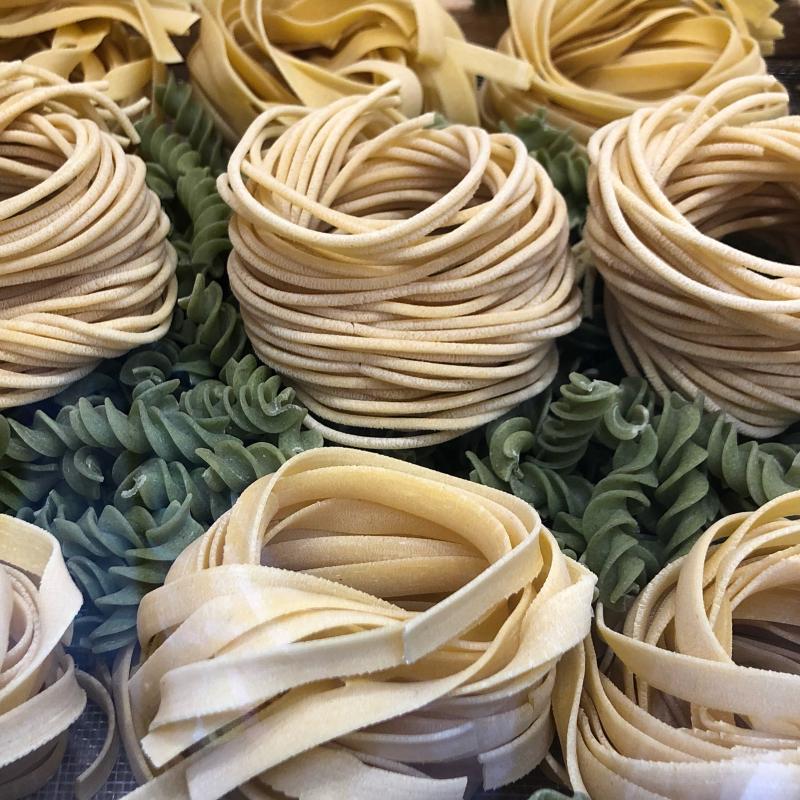 Beautiful selection of fresh pastas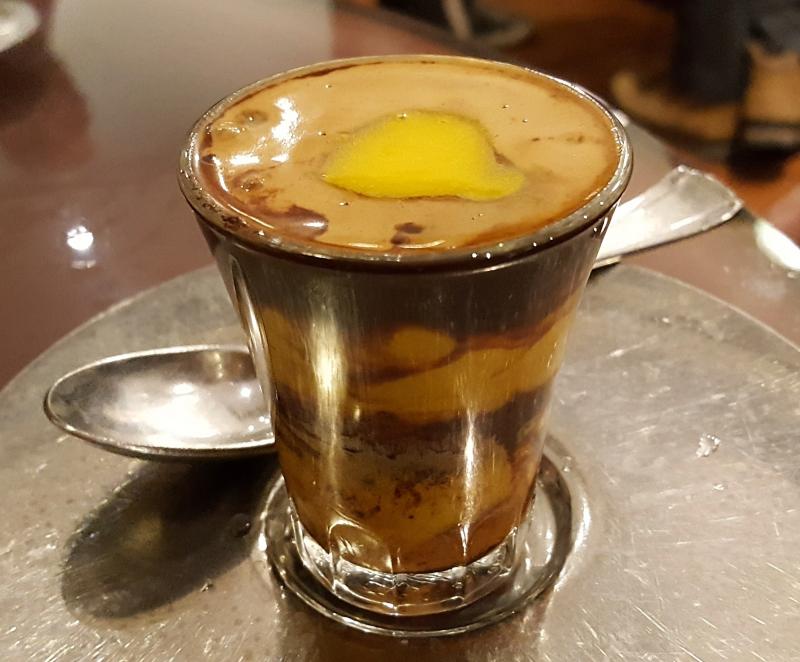 A cup of Caffe allo Zabaione from the Aroma coffee bar in Bologna.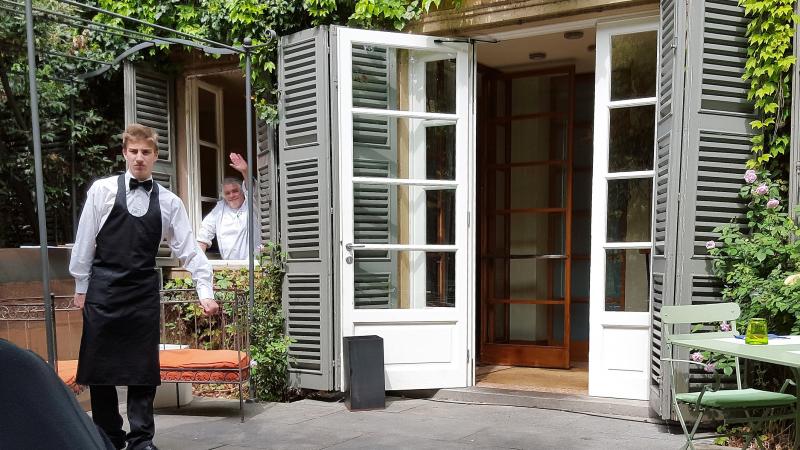 A friendly chef at Caffe Arti e Mestieri in Reggio Emilia.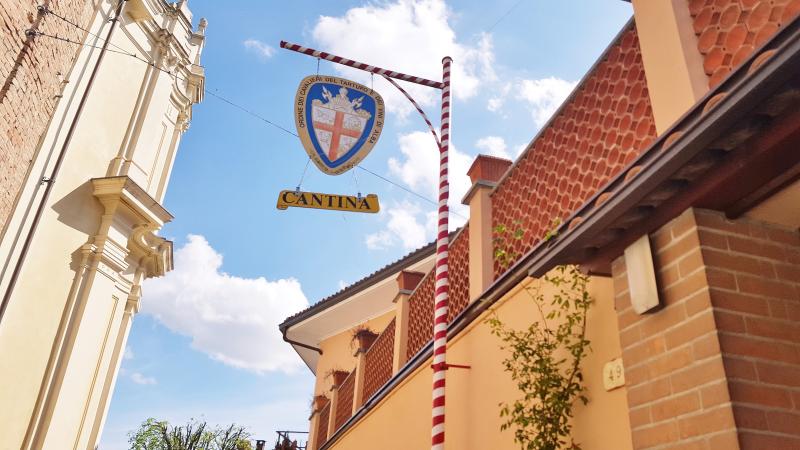 Tasting Barbaresco below an eleventh century tower.
The Cantina of Gigi Bianco in Barbaresco.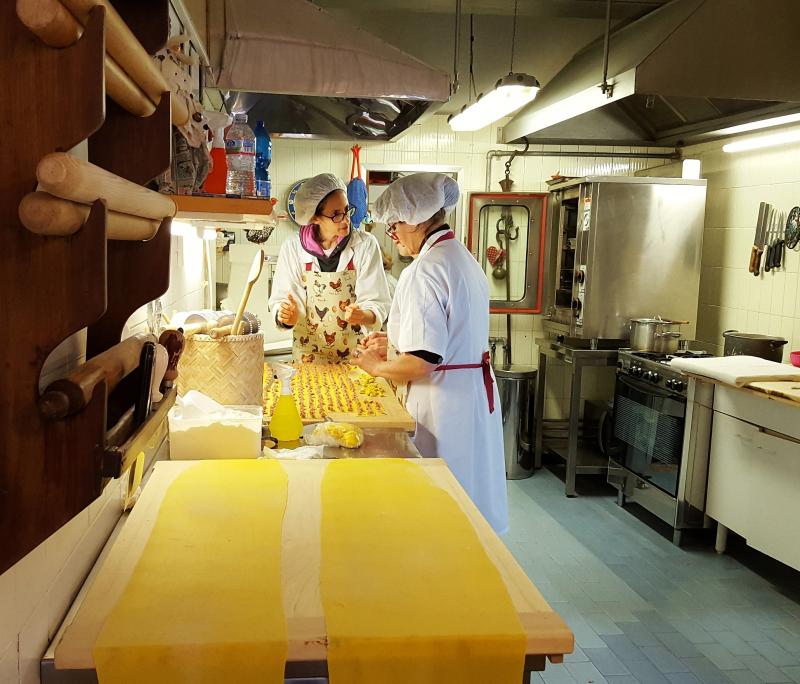 The shop of Le Sfogline in Bologna. Home of some of the best pasta in Italy.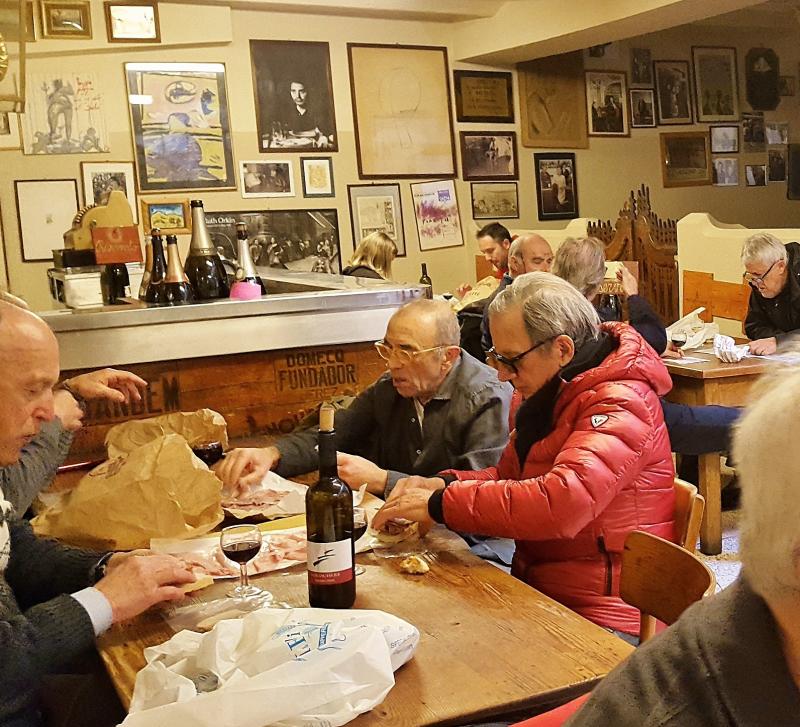 Lunch in the oldest osteria in Bologna, Osteria del Sole. Everyone brings their own lunch and buys a glass of wine.
A prosciutto craftsman rubs lard into legs of prosciutto at Pio Tosini near Parma.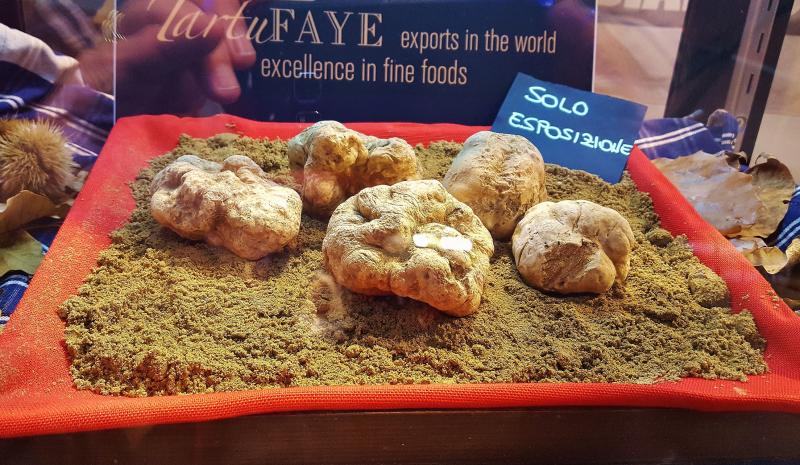 White truffles at the Fiera Internazionale Tartufo Bianco D'Alba.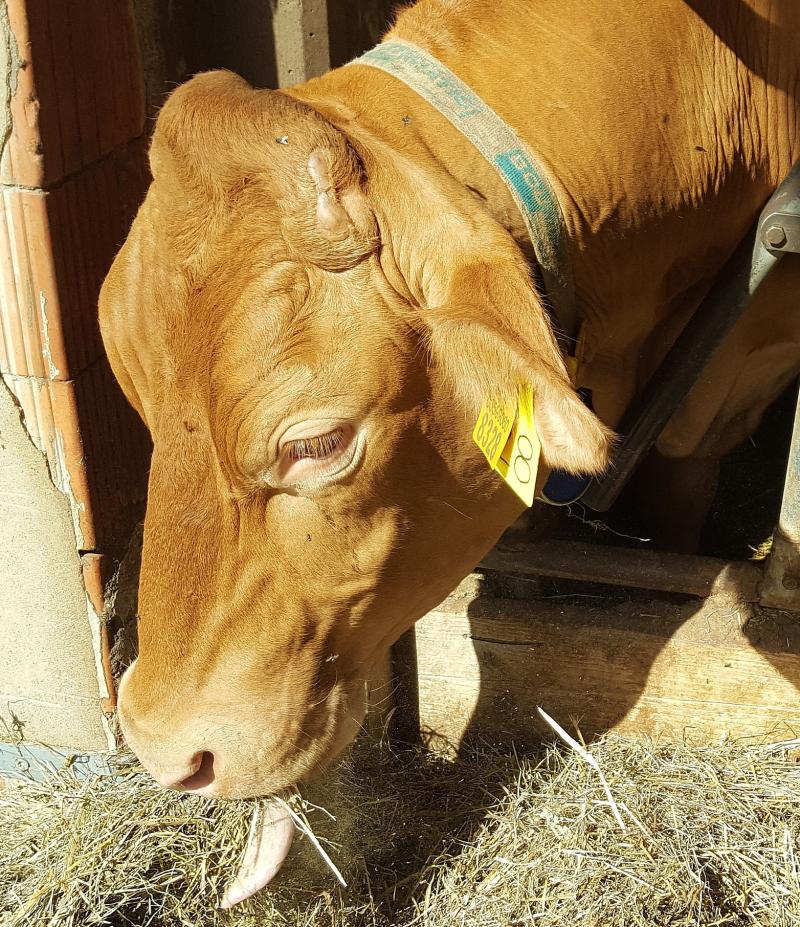 Parmigiano Reggiano on the hoof.
The "red cow" at the Consorzio Vecche Rosse near Reggio Emilia. The best cheese in the world.
A basket full of artichokes in Rome.