Museum: MUSE – Science Museum of Trento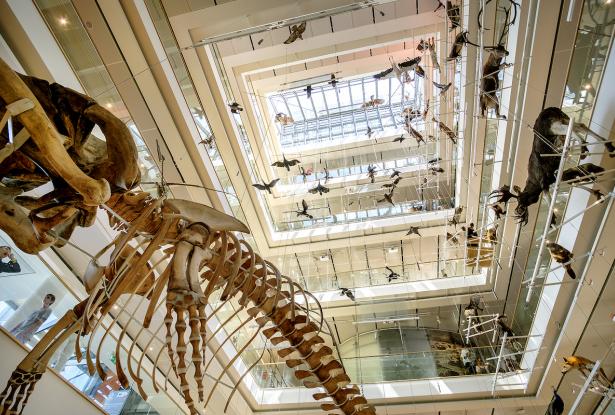 The Museo delle Scienze (MUSE) is a science museum in Trento, Italy. The museum was designed by architect Renzo Piano and opened in 2013.
The new MUSE is located south of the historic Palazzo delle Albere in the new city district Le Albere, which was also planned by Renzo Piano. Since 2013 the new museum replaces the old science museum of Trento. It stretches over 6 floors with a length of 130 m each, the entire area is about 12,600 m².
In this museum science and technology show the interaction of humans and the environment. The MUSE especially invites young, children and families to a wonderful journey into science and nature.
The metaphor of the mountain is used in the exhibition to relate life on earth, the first Alpine dwellers, the history of the Dolomites and nature of the Alps. The MUSE also organises numerous events and temporary exhibitions. A special experience is "Maxi Ooh!", a room for children from 0 to 6 years. A place of sensory experiences with touching, smelling, looking, seeing, and hearing. 
Postal Address
Corso del Lavoro e della Scienza, 3
38122 Trento TN
Italy
Other points of interest in Trentino Alto Adige