Casa Travella Ltd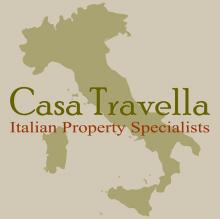 Casa Travella was founded in 1987 by Linda & Pietro Travella to make buying property in Italy easier and more accessible. It was one of the first companies to offer a full after sales service to its clients. The company is run by Linda Travella. Linda speaks and teaches Italian and has been involved in the Italian way of life for over 25 years.
Casa Travella prides itself on providing a personal service and making the purchase of a home in Italy an enjoyable task rather than a difficult one. It is important to take all aspects into consideration, and that is where the help of a professional company can be invaluable. A great deal of new companies have been set up recently and of course many of them are very good. We would however, advise you to check the company out and don't assume that if they have a professional web site it is a professional company. The most important point is that the company you are dealing with has knowledge of the country, the areas and can hopefully speak the language.
Casa Travella can offer property in many different areas of Italy, but not all. They are aware that people often need help and assistance even when they go and search for a property alone. We would strongly advise against buying a property without professional help and therefore Casa Travella may be prepared to act on your behalf for an agreed fee even if you do not purchase through them.
Our advice if you are buying or selling, is to do so through a reputable company that knows the laws, the language and can give you expert advice or point you in the direction of someone who can.
Remember Casa Travella Ltd specialises only in Italy. Linda Travella has lived in Italy and knows many of the areas and properties, so if you wish to buy or sell in Italy please contact Casa Travella and take advantage of their experience of the property business, the laws and more importantly "The Italians"
See our websites www.casatravella.com or for property over €750,000 www.casatravellapremier.com
Phone Number:
01322 660988