Nestled in the Dolomite foothills, a few kilometres north of Verona, Trentino is often overlooked by travellers as they race up to the ski resorts of Alto Adige. It's a shame, because this small region has a lot to offer. The landscape here is gentler than the far north, and boasts a wild expanse of unspoilt forests and rivers. There are some wonderful cultural attractions too. The region's capital, Trento, is a fixed place at the top of Italy's 'most liveable city' listicles on account of its museums, theatres and fresh air. While it's beauty might be understated, the city makes a great base for exploring the surrounding countryside, or as a long weekend break in its own right. 
A natural starting point for first-time visitors is the historic centre which is almost entirely free from traffic. In fact, Trento's Piazza Duomo is considered one of the most picturesque in the country and can certainly rival many of the better-known examples further south.The cathedral itself is a gothic masterpiece, protected, by a rather angry-looking statue of Neptune sitting on a bling 17th century plinth. Yet if the artefact gives off a somewhat imposing air, the square itself is pleasingly spacious, breathable and walkable on all sides. The local stone is grey as the mountain weather, but a ring of colourful bars and cafes give the centre a whimsical air that while romantic in a very Austrian way, never crosses over into chocolate-box twee.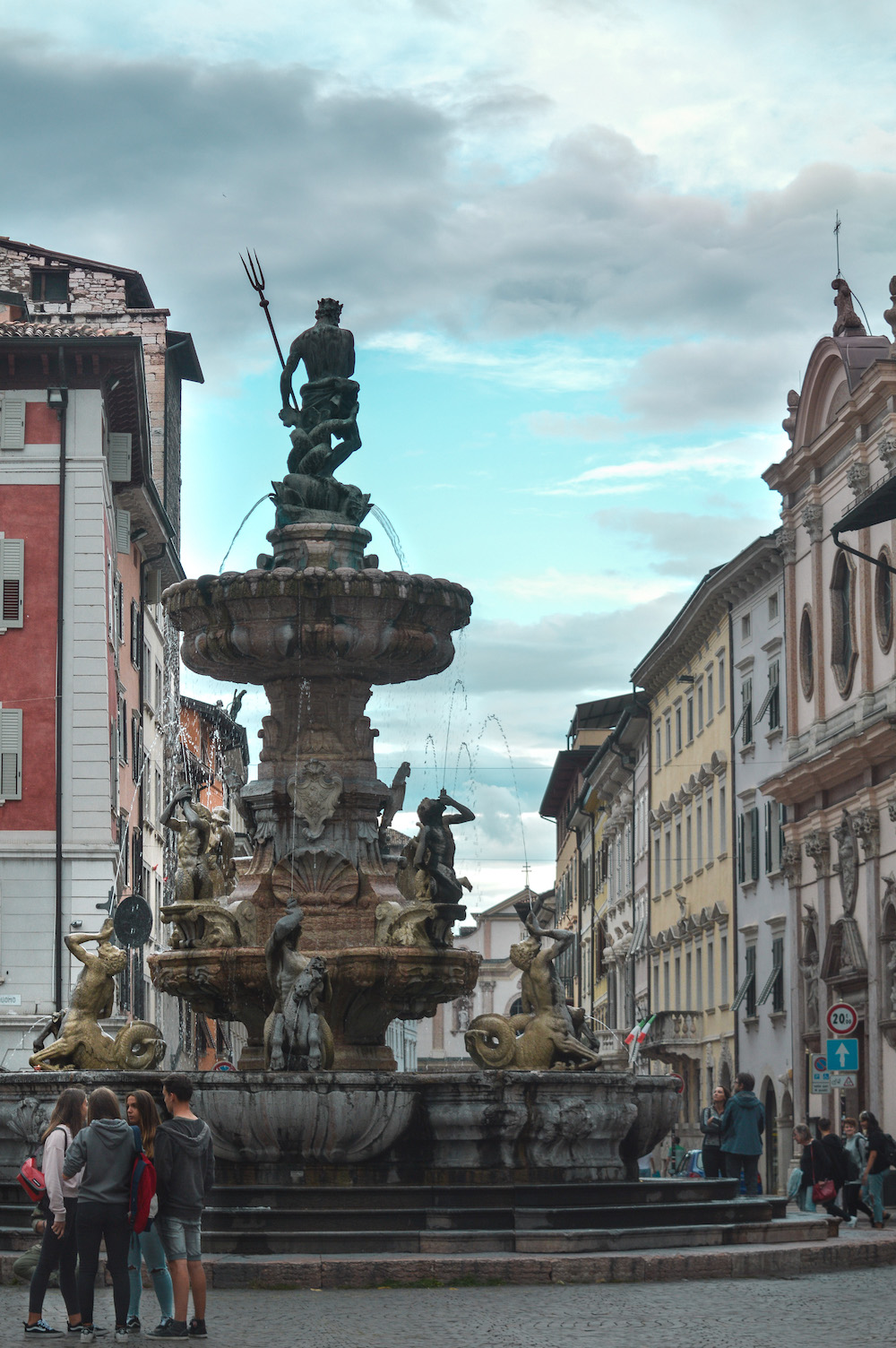 There are a few attractions in the surrounding area. The underground Roman site, Tridentum,is well-preserved and surprisingly large, while the museo civico manages a small exhibition space, showcasing local artworks. The real pleasure, though, is to be found just walking the smaller streets. To the east of the city, behind the Chiesa San Pietro e Paolo, there are a number of cute little squares like the Piazzetta Gaismayr or Piazzetta Bruno Lunelli, which are interspersed with indie clothes shops, artisanal stores, art galleries and delis. Around the Parco San Marco it's hard not to get lost in fantasies of the literary salons and music schools that once flourished in this region. A natural stop for a breather is the Castello del Buonconsiglio which towers up from a hill to the east. Built in the Northern Renaissance style, it's worth a visit if only to take in the panorama from its elegant Venetian-style loggia.
Like this article? "Don't miss A Walking Tour of Bosa, Sardinia's Medieval Beauty."
What really distinguishes Trento from countless other provincial cities, though, is its unexpected contemporary edge. Just ten minutes from the cathedral, along a green-belt clinging to the Adige river, the crumbling Habsburgian facades give way, quite unexpectedly, to glass and metal eco-buildings, adorned with ivy, vines and other plants. At the centre of a big open green space, flanked on all sides by urban gardens, is MUSE, one of the most important science museums in Italy. The building itself is spectacular, encased in solar panels, wind turbines and a complex water recycling system all based around a vast atrium. Each floor represents a chapter in the history of evolution. The itinerary begins with fossils, model trilobites and other prehistoric critters on the ground floor, and visitors make their way up, to bears, wolves and other mountain creatures at the top.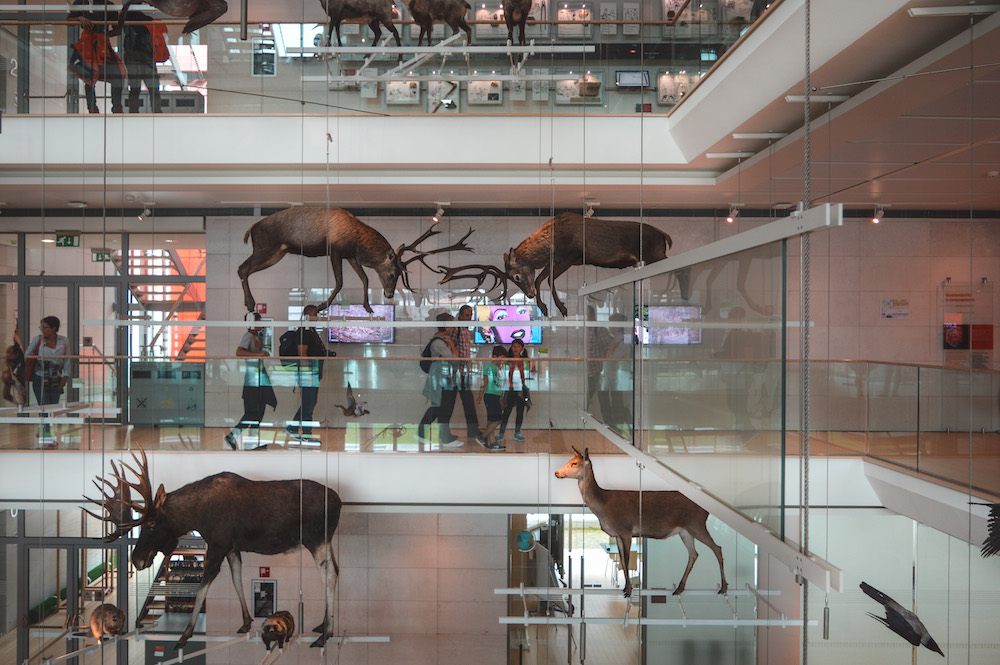 Trento's food scene is relatively muted by Italian standards, though there are a few good options. Some of the best traditional fare can be found on the west side of the river at Il Libertino. House specialities include strangolapreti, spinach gnocchi, and rabbit stuffed with mountain herbs. The menu also includes a pleasing number of river-fish dishes, like smoked trout cooked in a butter sauce and roasted char. Ideal, in other words, to challenge the palate of even the most seasoned italian epicure. The historic Osteria a Le Due Spade, meanwhile, is more experimental in its approach, and has won numerous prizes for its creative tasting menus which are, most often, constructed around freshly hunted game. Sweetbread tortelloni, vanilla and lemon risotto, pheasant breast and elderflower sorbet are just a few of the more extravagant options on this year's autumn menu. 
Trento's biggest draw, however, remains its natural situation. After a day of city walking most visitors will be dying to get closer to those everpresent hills and mountains. The easiest way to do so is to take a 15-minute train to Rovereto, a small Venetian-style town surrounded by easy walking routes. The paths are impressively labelled and don't require serious hiking gear, so it's entirely possible to take in the towering evergreens, waterfalls and craggy rock-faces in a couple of hours.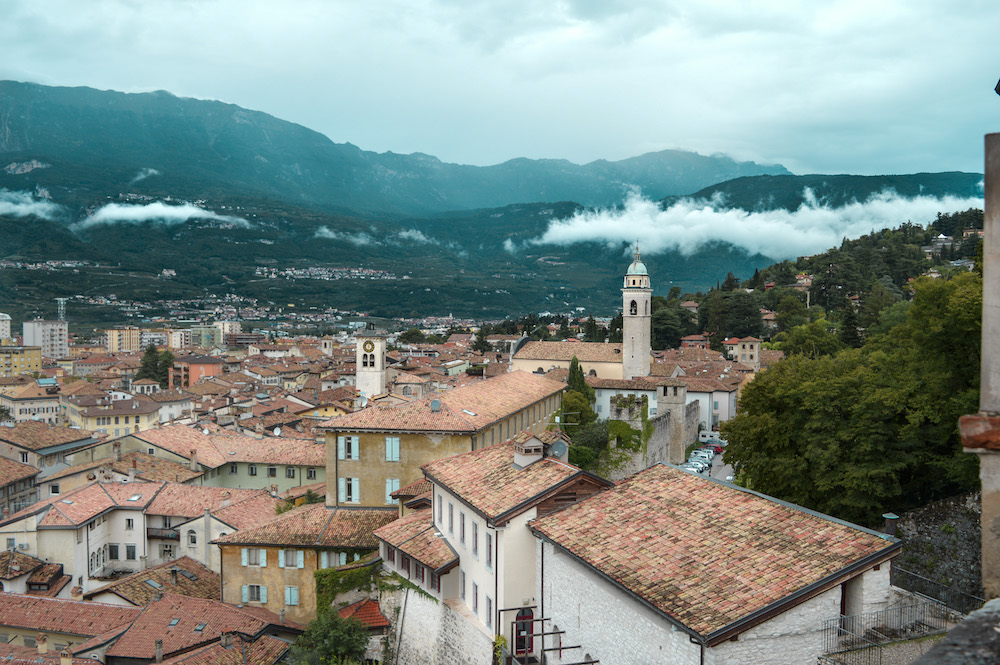 While in Rovereto, the MART, which boasts an impressive collection of twentieth century painting and sculpture, is another must see. Highlights include Luigi Bonazza's La leggenda di Orfeo, a gold gilded pagan triptych inspired by Viennese art nouveau, and the early futurist works by Umberto Boccioni, which are less violently linear than his more famous pieces, and, in fact, in their purple and orange hues, evoke a strange oneiric beauty.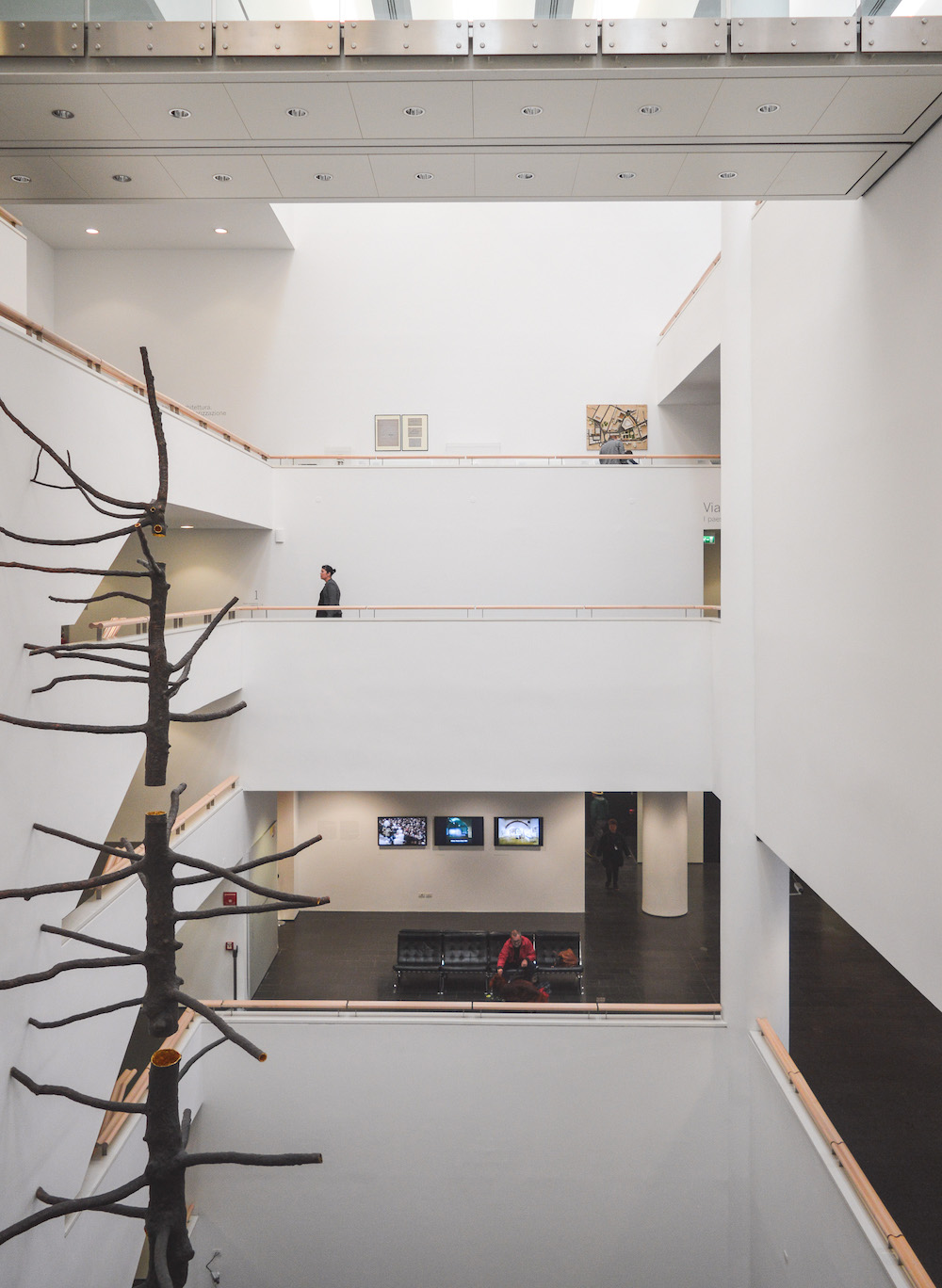 Back in Trento, the Forsterbrau, a.k.a. the Forst brewery, is the perfect place to take stock of it all. As the name suggests, beer is the main attraction here, and the locals are proud of their produce. There are seven on tap including an amber variety called Felsenkeller, which is soft and sweet, and the Sixtus, a jet-black double-malt that tastes a little like chestnut. The trattoria too is a perfectly valid eatery, and the portions are hearty to say the least. Locals come here to devour huge Germanic sharing plates, piled with wurtzel, sauerkraut and potato cakes. The standout dish, though, are the canederli con goulash, bread dumplings topped with a caraway-infused beef stew. The perfect sustenance for a cold night in the mountains.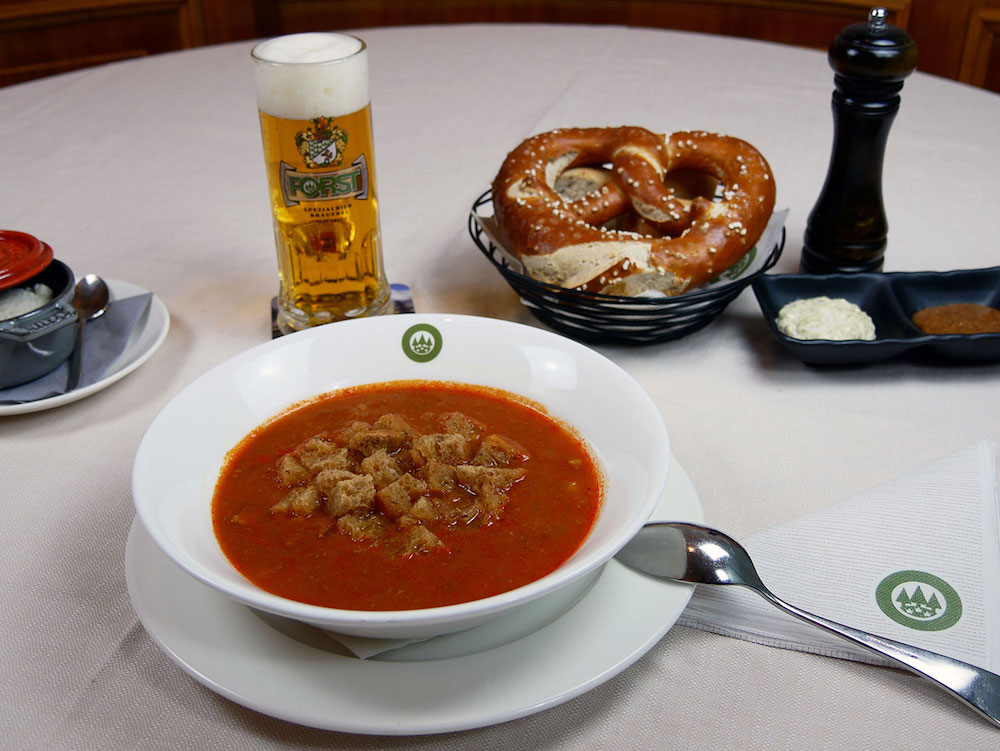 [traditional goulash, photo credit: Forsterbrau, a.k.a. the Forst brewery]
Where to stay 
Located in the modern city, just a few minutes from the science museum, the NH Trento offers clean, functional rooms with comfortable beds. L'aquila d'oro, meanwhile, just off Piazza Duomo, is a reliable place in the old town. Both hotels are part of the Trentino card scheme, a tourist pass which gives guests staying for two nights or more free access to public transport, buses and regional trains, as well as entry to a number of museums including the MUSE and MART. For more information check out their website. 
Seasonal events
Icy temperatures aside, autumn and winter are arguably the best times to visit Trentino. The snow on the mountains is a spectacular sight, and the cultural programme is jam packed. This year is no exception. Two temporary exhibitions have just opened at MART. The first, which shows short films, including VR productions, by the award winning artists Nathalie Djurberg & Hans Berg runs until 27 January. Parallel to this is a journey through the life and work of anti-fascist journalist Margherita Sarfatti, told through works by de Chirico, Carrà, Bucci and other heavyweights of the novecento. 
For foodies, Levico Terme, just outside the city limits, is the place to be over the next few weeks. On 25 November, at the Parco Secolare degli Asburgo, visitors can enjoy the festa del formai de malga, an ancient cheese similar to ricotta salata but unique the Dolomites. The following week, on 2 December, the festa della polenta is a great chance to celebrate Italy's divisive cornmeal porridge. Meanwhile in the city centre,  'Tutti nello stesso piatto',a global food festivaldedicated to promoting biodiversity, will runthroughout this month. Finally, of course, there's the annual Christmas Market, which will be openfrom 18 November to 6 January, and which with more than 70 stalls spread over two piazzas, rivals Bolzano as the area's most lively.