For Italian-born, U.S.-based Alessandro Concas Sr., teaching the Romance language through his Serata Italiana (Italian Evening) initiative is all about heart, passion and great cuisine – even in the midst of a pandemic.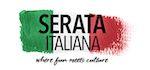 What do you get when you combine an expert Italian language and culture program with authentic Italian settings, cuisine and an avid passion for bringing like-minded people together for authentic experiences? The Serata Italiana initiative, brainchild of Alessandro Concas Sr., husband/business partner of renowned pianist and entrepreneur Oksana® Kolesnikova. For the Italian-born Concas, teaching the quasi-seductive Romance language through his Serata Italiana program is all about heart, passion and great food – even in the midst of a pandemic.
Due to social distancing measures, Serata Italiana has been operating in an online fashion lately, but Concas has informed all students that the program will resume on a face-to-face basis beginning early next year, in the Los Angeles area. Online classes are ongoing and always available anywhere in the US via pre-scheduled Zoom meetings. 
Concas was born in Rome, the son of Sicilian and Sardinian parents and grew up in the Costa Smeralda area of Sardinia, but has been a U.S. citizen for two decades – yet it was his underlying connection to his native country of Italy and the Italian people that spearheaded his launch of Serata Italiana, first in Florida, then in Los Angeles and which ultimately lead to his decision to teach the classes. His fun, hands-on teaching approach is often compared to the Rassias Method.
"The way I see it, there is an inherent value in being able to speak a foreign language, especially when it comes to Italian, being that I am of Italian descent and share a deep-rooted love with the culture and ancestry there," Concas explains. "This is one of the primary reasons I started Serata Italiana, as I believe all like-minded Italy lovers, especially those with business, familial or personal connections to the country, should honor their roots and interests – and there's no better way to do so, by my estimation, than learning the language."
Serata Italiana (Italian Evening) is an expert Italian language and culture program that offers beginner, intermediate and advanced levels of courses, all experienced to the backdrop of authentic Italian settings, dinners and more. Described as a "fun and effective approach" to learning Italian, the classes are available on a one-on-one basis or in a group (in-person with social distancing or online) and encompass grammar review, reading/writing exercises, geography lessons, travel tips and culture notes, with native instructors regularly stressing the practice of proper verb conjugations, vocabulary building and popular idiomatic expressions – all while ultimately keeping the experience fun and educational.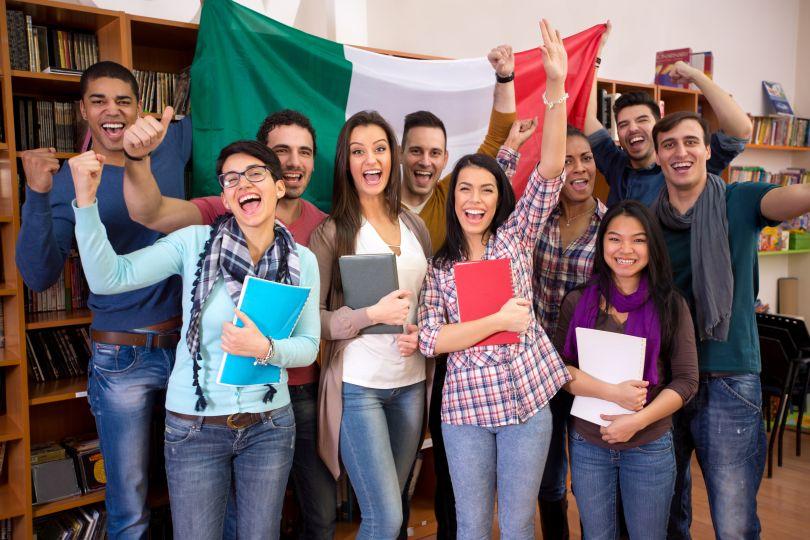 As a bonus, an authentic complimentary Italian meal is served during every in-person class, featuring generous portions of delicious pasta and other Italian delicacies.  
During the Serata Italiana grammar instruction sessions and accompanying meals, Italian-language films may be shown from time to time alongside popular Italian song translations, with Concas and his partner in this endeavor, Natalie Blancardi of Coldwell Banker, always welcoming film and music suggestions from their students.
"Students are always invited to bring their favorite desserts or vino to class, and are always encouraged to network and socialize amongst themselves – in Italian, of course," adds Concas. "We do stress, however, that students use Uber or Lyft should they indulge in additional revelries."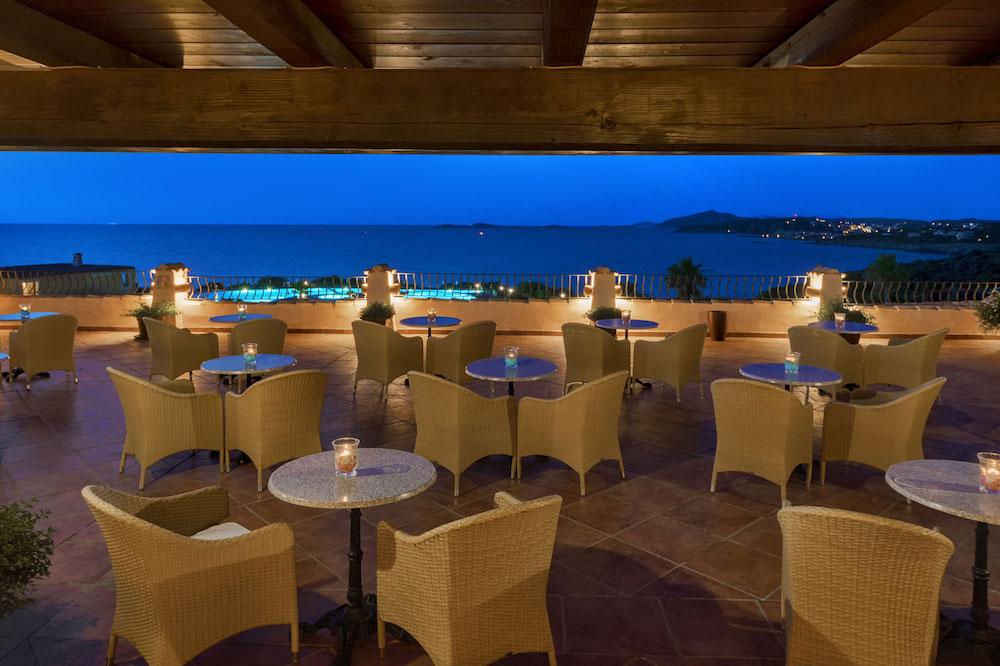 In the midst of these educational opportunities, Concas and his Serata Italiana program, in conjunction with his and his wife's company, Oksana® Management Group, Inc., is also planning a yearly Italy Dream Vacation starting the summer of 2021, pending the outcome of the ongoing pandemic, offering friends, colleagues and attendees of the Italian language classes a 14-day luxury vacation indulgence throughout July. While the second leg of 2021 the trip is still in the planning stages (and will mostly likely focus on Sicily) the primary itinerary includes a special 30-percent-off rate at the jaw-dropping Colonna Resort in beautiful Costa Smeralda, Sardinia, a deal Concas struck with the property's management team.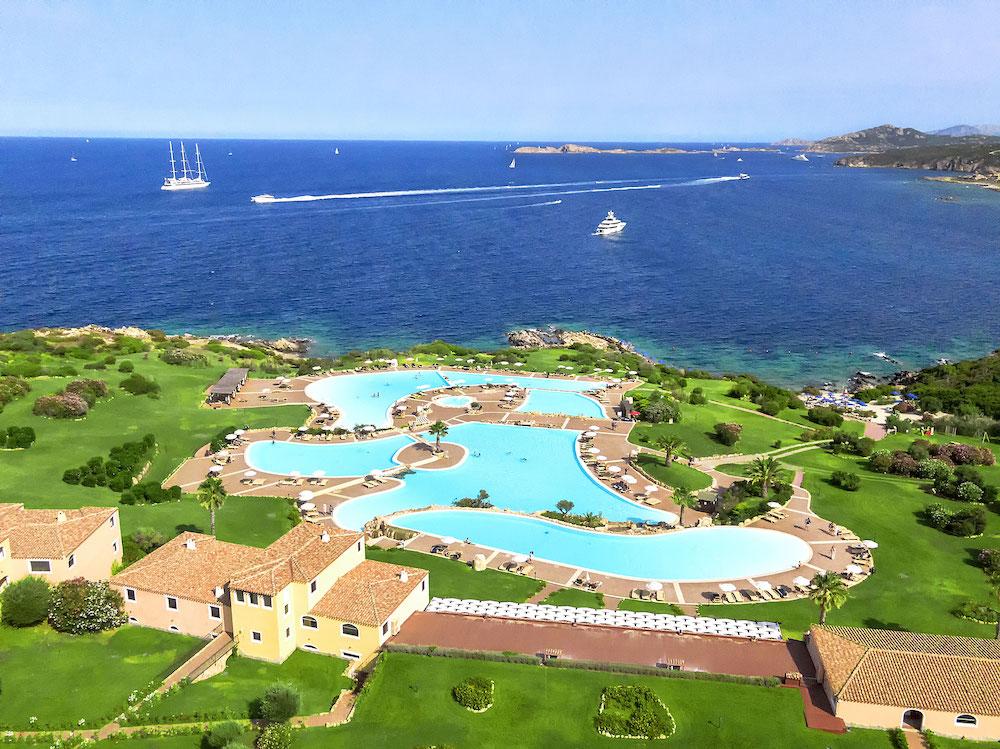 Beyond the culinary magnetism of this awe-inspiring resort are luxurious pampering amenities, meeting and events facilities and a culturally-rich locale that, according to Concas, must be experienced to be believed. 
The second leg of the Italy Dream Vacation promises to be equally as enchanting, what with the majestic shores of Sicily providing the vibrant backdrop. According to Concas, details about the trip will be announced on the Serata Italiana website, so interested parties are encouraged to check for updates from time to time.
"Indeed, this yearly vacation to the sun-kissed shores of Italy has been made a reality through the Serata Italiana program Sponsors with an unbeatable discounted offer," says Concas. 
As the Serata Italiana program gears up to be enjoyed, once again, as an in-person learning experience, Alessandro Concas Sr. is keeping everyone up to date with regard to the initiative's status via https://serataitaliana.club. 
Online classes are held at mutually convenient times during the week and weekends, while in-person lessons are to be held every Monday evening (in Los Angeles) from 7:30 to 9 pm.
More information can be obtained by emailing mgmt@oksana-k.com or texting (323) 533-8623. 
# # #
Testimonials:
My daughter moved to Italia so I needed to learn Italian. I have been working for several months with Alex from OMG and he has unlocked this beautiful language for me! I can't believe how easy, interesting and even fun he has made learning Italian. I highly recommend OMG! - Shallom Berkman, Co-founder Urth Caffe, Beverly Hills, CA
We are learning Italian! Alex is a wonderful teacher and makes himself available outside of class for questions which is something you just can't get in a traditional class. The classes are fun too :) We have even met as a class for dinner which was a great way to practice some of what we learned. Looking forward to when we can travel again and go to Italy in person, but for now learning online with un bicchiere di vino (a glass of wine) is the way to go! 
Robin & Riccardo M., Los Angeles