I temporarily relocated to the northern region of Trentino from Bologna on March 1, a week before the lockdown was announced. I had no idea of course. I had decided to rent an apartment in a tiny mountain village months ago because I felt I needed a break from city life and because I am an outdoors lover. Being so lucky that I can work from anywhere, I thought I'd try the experience of living in the mountains and closer to nature, something I had been longing to do. The idea was to be moving back and forth between Trentino and Bologna, where, as a professional tour guide, I lead walking and hiking tours in the hills, countryside and Apennines; I was also planning to work on the possibility to set up tours here in Trentino as well. 
I am in Val di Non, a valley mostly famous for the production of its apples, the Melinda brand. It is a beautiful area not overrun with tourism like other places in Trentino, close enough to the Dolomites (the Brenta Dolomites, the westernmost group) that you can go hiking there for just the day, but then you can return to the peace and quiet rather than being in more popular places like Madonna di Campiglio.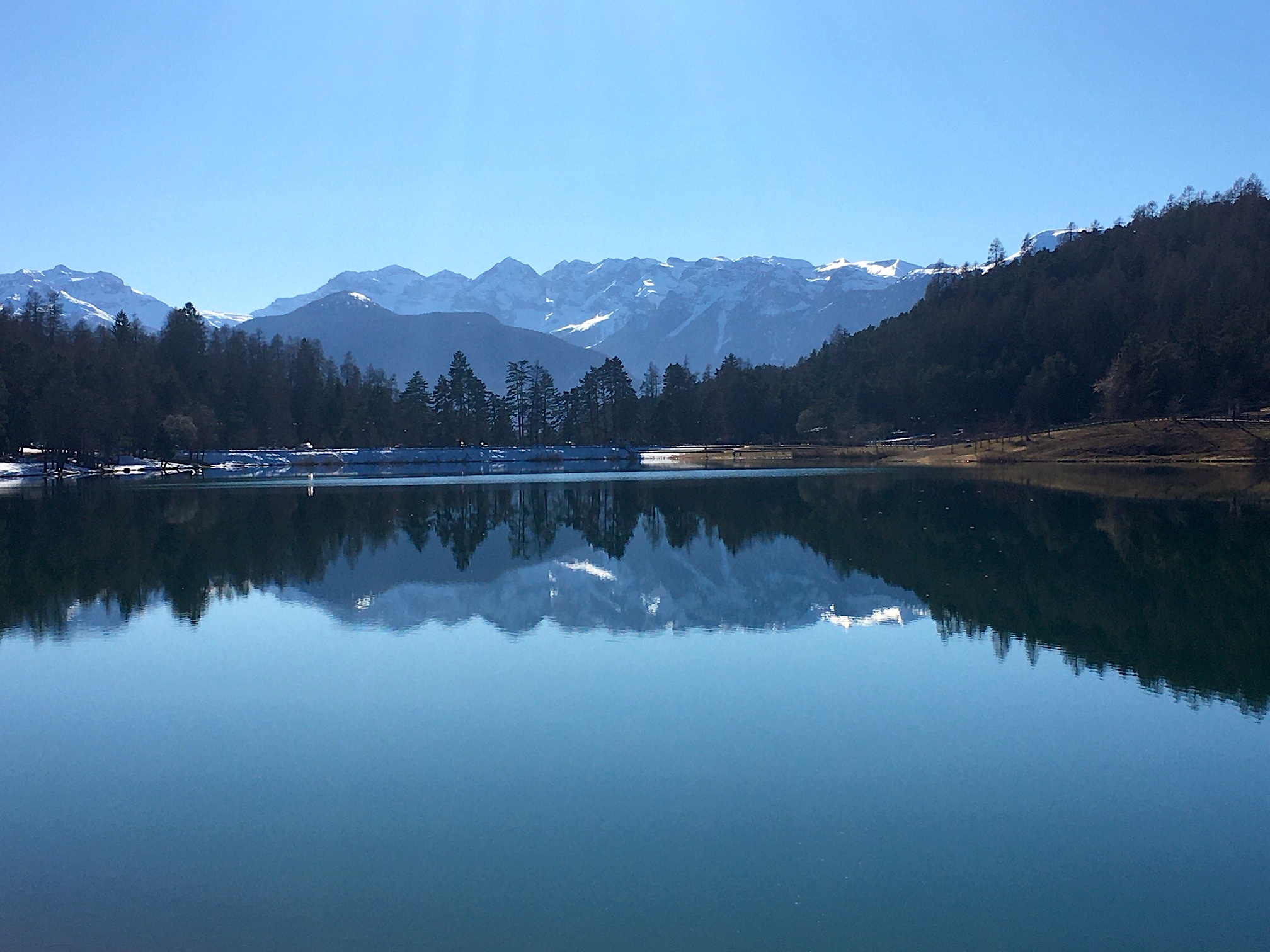 [The lake near the writer's home.]
I discovered Val di Non when I first came here on vacation a few years ago, staying at the fabulous Pineta Nature Resort, which I then would return to time and again, even becoming good friends with the family who own and operate the hotel (I wrote about Pineta here). 
The first week I was here, my parents, and even my nephews, who by then were already home from school because of the coronavirus emergency, came up with me to help me settle and bring my stuff. They left on Sunday, March 8. That night, my friends' hotel, Pineta, which was going to be a main part of my social life, announced they would be closing. A day later, Italy's prime minister Conte announced the nationwide lockdown. 
I didn't start to panic, but I was close to it. 
Since I had just settled here, I didn't consider going back to Bologna, thinking it was better anyway to be up here, with very few people around (I'm living in a village with 200 residents) and a lot of empty space around me. The woods are just behind my house and, I thought, I could still go for walks and enjoy nature. Well, that was true only in the beginning.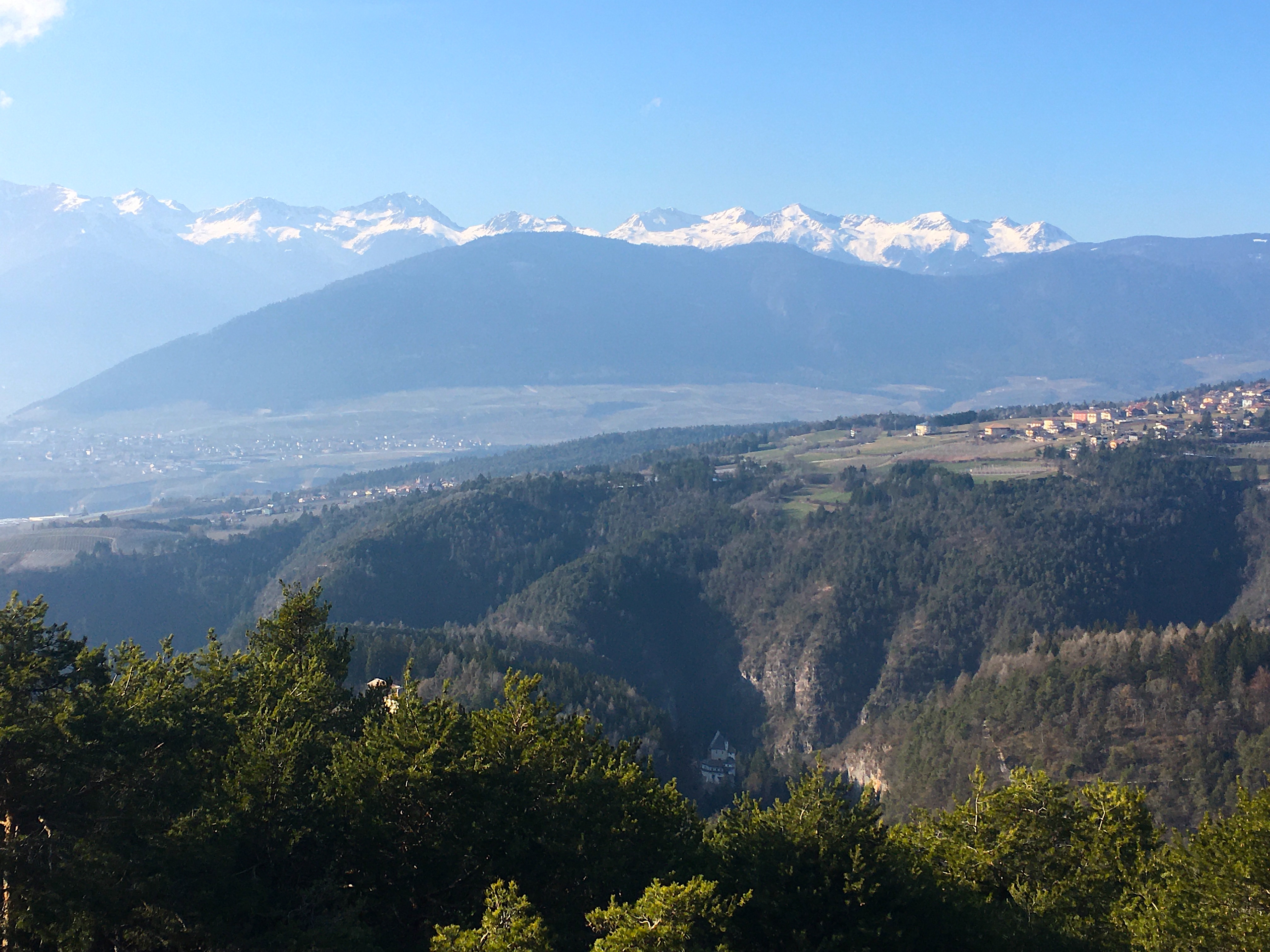 [Walking near home, the writer gets to enjoy (used to enjoy) these views.]
After a week or so, I was warned that forest rangers were patrolling the woods stopping people who were walking there even if alone and threatening to fine them (with figures starting at €400 going up to €3,000). That seemed completely unreasonable to me and made very angry. Common sense should be used in all situations, and I don't think you should apply the same rules you do in the city, where thousands of people are crammed together in confined spaces, to a small mountain village with a few hundred residents with plenty of outdoor space. Whenever I went walking in the woods on previous visits here, I rarely met someone; even when you do, you can safely keep the distance that is required to not risk spreading or catching anything. It made me even more angry to know that public transportation was still operating in the cities, that many workplaces were still open; so we're not allowed to go walking in the woods, but we can catch the bus or metro, or keep working in an office, surely some of the worst places to get an infection? Why the fury against outdoor physical activity, even for children? To this day, I have no answer, except that those 'managing' the situation must think that Italians are a bunch of irresponsible, immature beings who don't have the intelligence to understand they need to keep the social distancing and not gather in groups. (Another thing I really don't like is that schools likely will not reopen for the school year.)
In any case, since I didn't want to take any chances, I stopped going out for walks.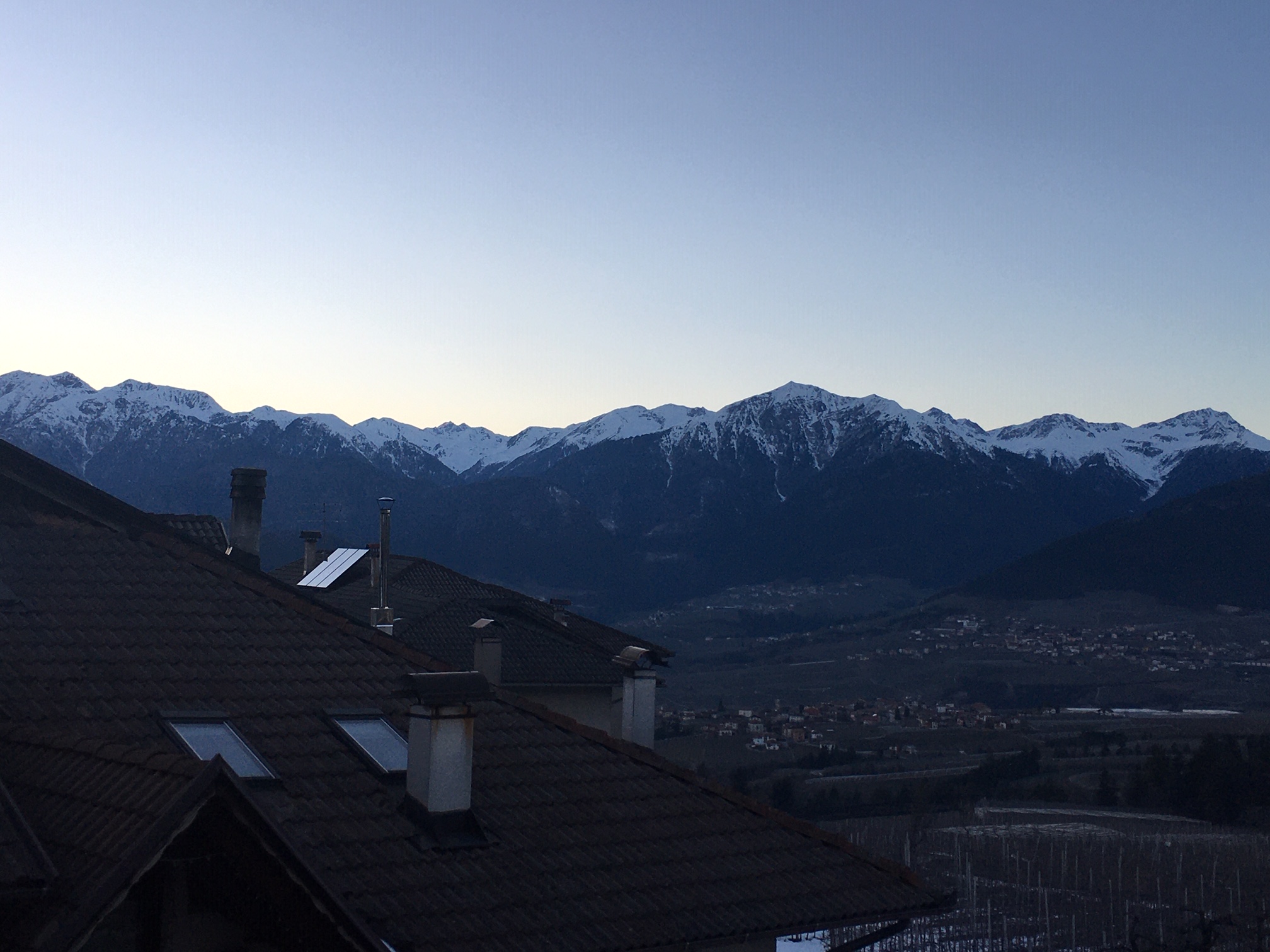 [The writer now gets to enjoy the mountains only from the balcony.]
This has taken a toll on my physical and mental wellbeing. I am a very active person; sports, hiking and nature are a big part of my life, and this restriction on outdoor physical activity has been extremely hard for me. For others, it may be not going to the mall, to the gym, to the disco, or to restaurants; for me, it's not being able to be active in nature. Besides, I'm here alone, and while I normally don't mind solitude and moments to myself, not seeing or talking to anybody in person for weeks simply isn't human - we're social creatures, right? 
As the first days of lockdown went by, I still didn't consider going back to Bologna because I didn't expect it to last very long and wanted to see how things would progress. Then, on March 22, the government announced that it was no longer possible to return to your residence (for me still Bologna) unless you didn't have a place to stay. So from then, willing or not, I've been stuck here in this beautiful place that I cannot even enjoy.
It's the been the most beautiful spring weather, and every morning, when I open the blinds, and I see the beautiful mountainous landscape, how it changes as the season progresses (when I first moved here the mountains were covered with snow; now only the highest mountains are snowcapped), I hear the birds singing, crazy with joy for spring, I see the apple orchards now blossoming, my heart aches that I can't be outside to enjoy all this natural beauty. 
[Apple flowers blossom in spring in Val di Non.]
And now, to add insult to injury, the politicians are bickering (what's new?) about getting loans  from the EU and opposition parties are using the situation to try to destabilize the government, instead of collaborating on working on the best possible solutions for 'phase two'. Almost nobody seems concerned about how to make life easier for Italians, who, surprisingly, have been mostly respectful of the quarantine and are quite suffering for the situation. 
We're all waiting anxiously for May 4 to arrive when it is hoped and expected that restrictions will be loosened. The uncertainty of what's to come makes it all the more difficult. But if one thing I've learned from this situation, it's how important it is to live in the now. So I remind myself to take it day by day, and to follow the example of nature, which I came here to enjoy and am missing so much - being resilient. 
Photos by Silvia Donati.