Article updated on June 23, 2022. 
For a cooler alternative to a beach holiday, try Italy's mountain villages. You'll find majestic landscapes, rustic architecture and extraordinary food.
Snow capped peaks crowning thick green woods, meadows bursting with flowers, long walks up emerald slopes to spot an eagle or a chamois. Summer on the mountains is a quieter but just as spectacular alternative to the traditional beach holiday.
In Italy, a mountain holiday is also an opportunity to discover the charming villages of Trentino, the wilderness of Friuli Venezia Giulia or the Walser architecture of Piedmont. Not to mention enjoy the mountain food — crunchy apples, aromatic rye bread, walnut salami, raw milk cheese infused with the subtle flavors of mountain herbs.
Famous winter resorts like Courmayeur, Bormio or Madonna di Campiglio are great options in summer too. But if you crave something more unusual, we have selected three smaller villages where you can fill your eyes with majestic views, spot Alpine wildlife, and of course savor an excellent cuisine.
San Lorenzo in Banale, Adamello Brenta, Trentino
The gate to the Adamello Brenta Natural Park, San Lorenzo in Banale is also one of Italy's prettiest mountain villages. It is a treasure of vernacular architecture, a place of ancient dairies, tiny frescoed churches and old stone houses with arched balconies and haylofts tucked up in the attic.
The Dolomites loom large above the village. There are thick woods of oaks and European hophornbeam, endless expanses of emerald pasture ringed by forbidding peaks, steep slopes leading to whimsical outcrops, devoid of plants and people, under an impossibly blue sky. And roaming free across forests and meadows are roe deer, hare, fox, badger, squirrel, kestrel, pheasant and even the odd brown bear.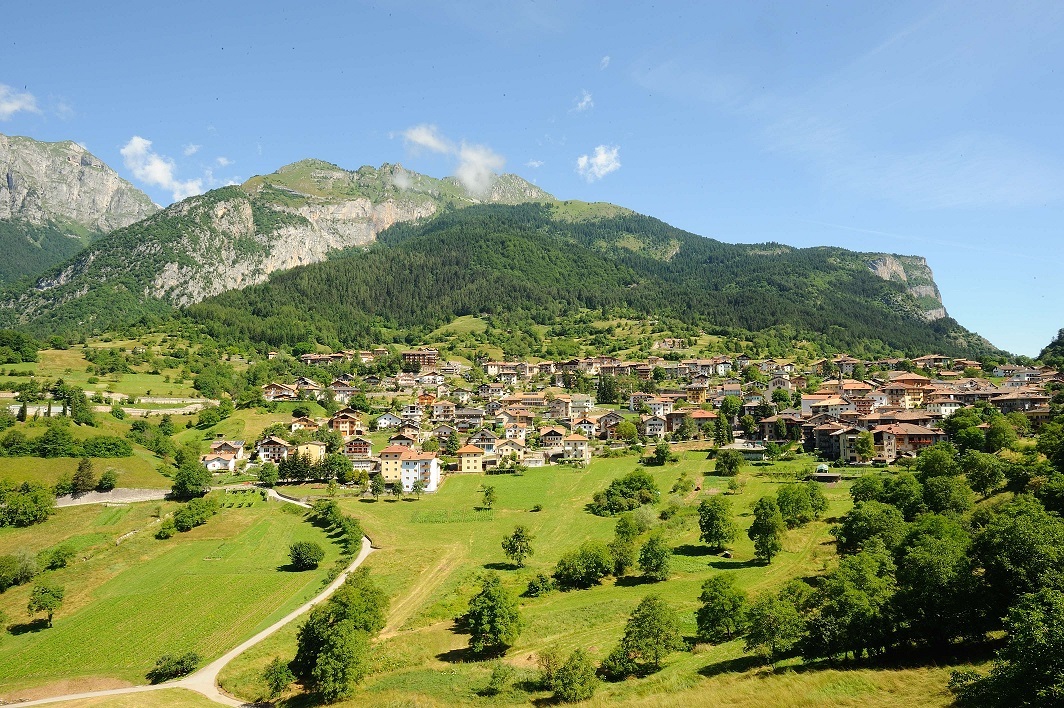 The best place to take in the landscape is Rifugio il Cacciatore, a mountain hut at 1820 meters of altitude, situated above San Lorenzo in the heart of the Adamello Brenta park. It can be reached on foot in about three hours.
Both the Rifugio and the village restaurants are great to recover after a long day outdoor — be sure to try the ciuiga, a local salami made of pork and turnips, which is a Slow Food presidium.
A short drive also takes you to Comano, a spa resort just outside San Lorenzo, where you can revive your weary muscles with treatments and massages at the Terme, which also have specific programs for children. 
Forni di Sopra, Carnia, Friuli Venezia Giulia
Crystalline lakes, quiet rivers, impetuous brooks. Shades of turquoise, aqua and sapphire slice across the kaleidoscope of greens that are the meadows and woods of Carnia, in northern Friuli.
This is a wildlife haven, home to deer, ibex, marmot, but also bear, eagle and even lynx, who come here from neighboring Slovenia and Austria. Small, scarcely populated villages, lush meadows and a thick canopy of spruce, beech and silver fir make Carnia attractive to both animals and people.
The best base to explore the area is Forni di Sopra, a stone and wood village peppered with churches, which sits at the crossroads between the Carnia and Cadore regions.
Surrounded by the imposing peaks of the Friulian Dolomites, the area is so untouched by human presence that it makes it easy to imagine what life would have been like in the Alps centuries ago.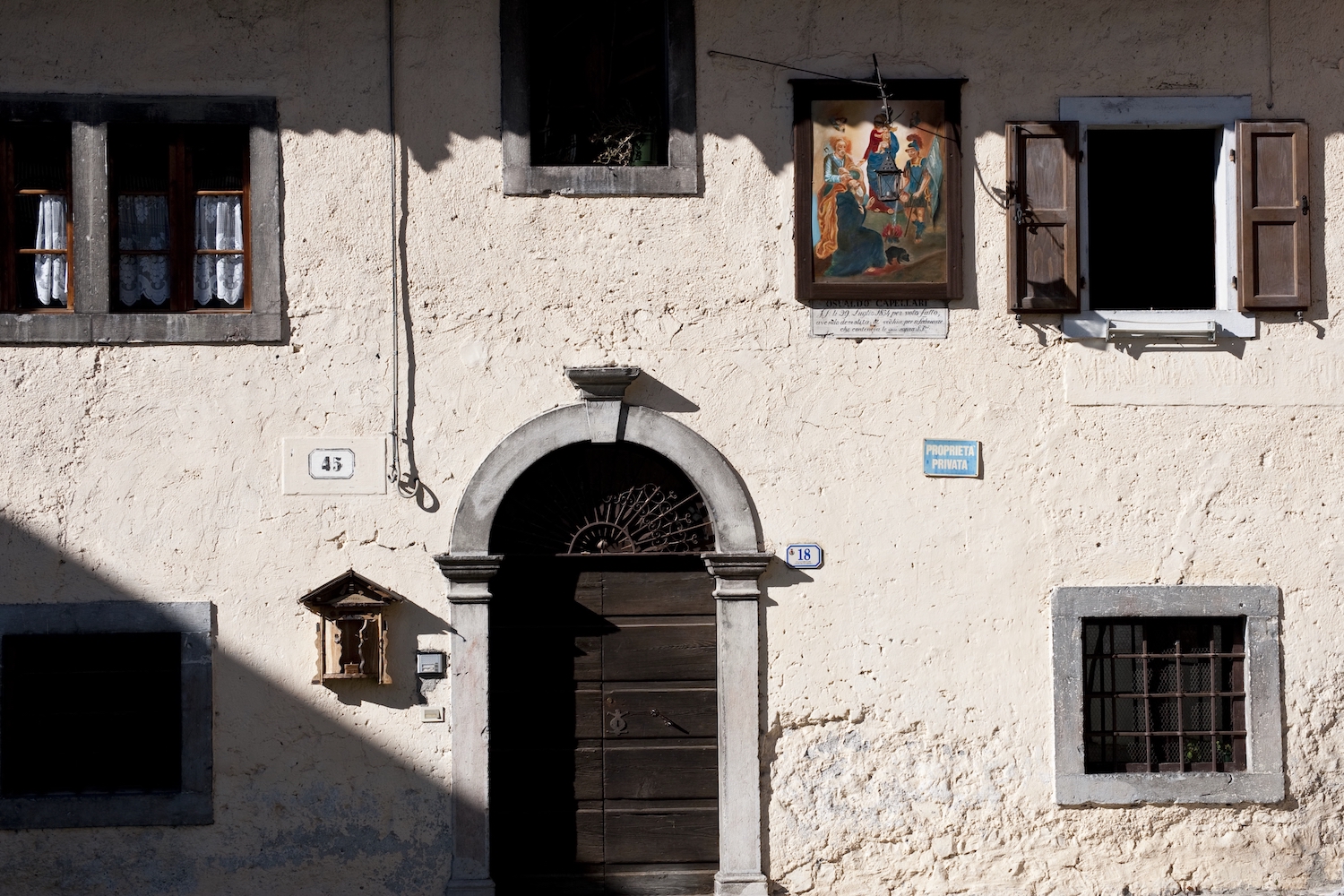 There are plenty of panoramic walks to choose from — some extremely challenging, some easy and suitable for the whole family, such as the one to Rifugio Giaf, surrounded by the magnificent backdrop of the Dolomites and a perfect place to rest and try the local cuisine. 
Kids can also have fun at Forni's Dolomiti Adventure Park, which caters for anyone aged two or above, while grown ups with a penchant for rock climbing and mountaineering can follow the Vermont via ferrata (a mountain route equipped with cables, ladders and bridges) or the challenging Cassiopea.
Gourmets of all ages will appreciate the local cuisine, which makes abundant use of mountain herbs — think of gnocchi with herbed roe deer sauce as a mouthwatering example.
Macugnaga, Valle Anzasca, Piedmont
The views over Monte Rosa alone would be worth a trip to Macugnaga, a mountain resort in northern Piedmont. The village sits at the foot of the massif's East face, a steep, huge, forbidding sheet of rock.
The Monte Rosa fills the sight everywhere, but the best views are from the Belvedere glacier, and from Passo del Monte Moro, both linked to Macugnaga with the lift system.
The jaw-dropping beauty of Monte Rosa's East face, which is the closest the Alps ever get to the Himalayas, has long drawn climbers as well as tourists. Together with Alagna Valsesia, on the other side of the mountain, Macugnaga is one of the cradles of Italian mountaineering.
Less adventurous types, however, can still revel in the Rosa's wild landscape by taking walks down lush valleys sheltering ibex, marmots and chamois. Some can be very challenging and best left to experienced hikers, but others, such as the Sentiero Naturalistico del Monte Rosa, are open to everyone.
The history and culture of Macugnaga are nearly as enticing as its landscape. The village — which is home to one of Italy's oldest gold mines, now open to the public — was founded by the Walser, a Swiss people who colonized some parts of northern Piedmont in the 13th century.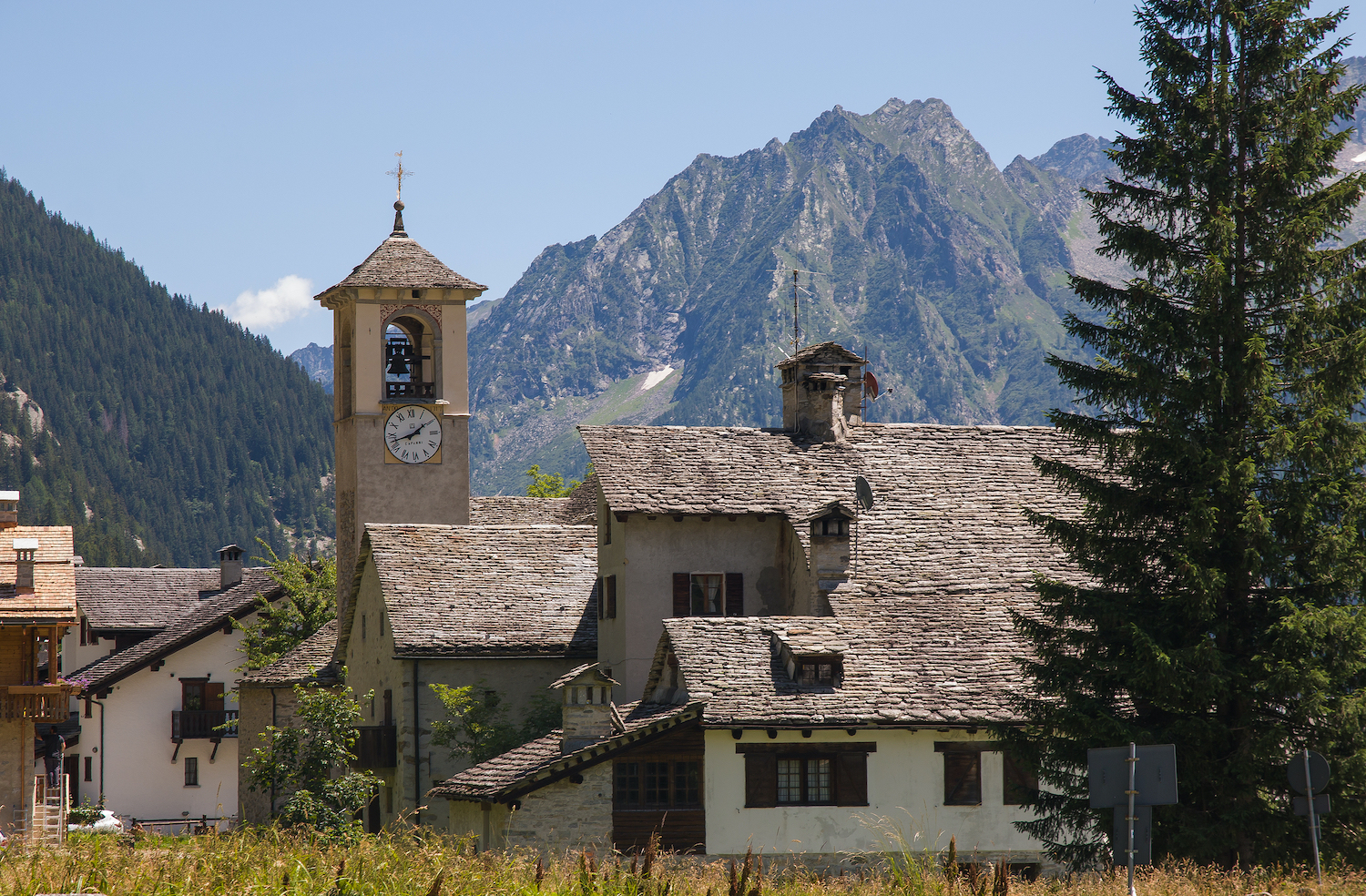 Over the years, Macugnaga has kept its Walser heritage alive both in the language, which is of Teutonic origins and definitely German-sounding, and in the architecture. Many of the village homes are built of wood over stonework in traditional Walser style. One of them, complete with traditional furniture and furnishings, is open to visitors, the Museo Antica Casa Walser di Borca.
The food is unusual too: hearty fare where elements of northern Piedmontese cuisine — rice, pasta, polenta —meet mountain ingredients — milk, cheese, walnut oil. Above all, don't miss the pasta alla macugnaghese, served with butter, bacon, onions and local cheese.
Original article by Carla Passino