Museum: Galleria d'Arte Moderna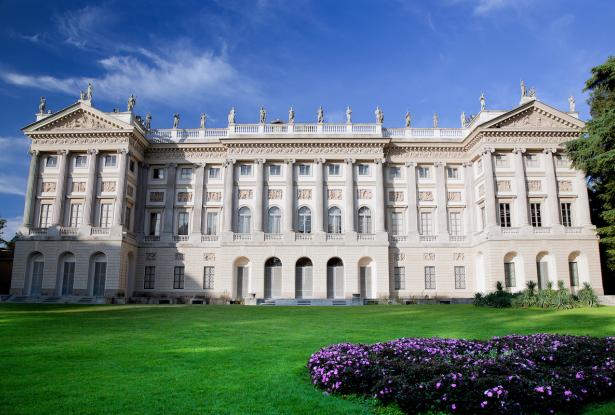 The Galleria d'Arte Moderna is a modern art museum in Milan, in Lombardy. It is housed in the Villa Reale, opposite the Giardini Pubblici. The collection consists largely of Italian and European works from the 18th to the 20th centuries.
The museum has works by Francesco Filippini, Giuseppe Ferrari, Giovanni Fattori, Silvestro Lega, Giovanni Boldini, Vincent van Gogh, Édouard Manet, Paul Gauguin, Paul Cézanne, Pablo Picasso, Giacomo Balla, Umberto Boccioni, Francesco Hayez, Giovanni Segantini, Giuseppe Pellizza da Volpedo and Antonio Canova, among others. It has received donations from Milanese families including Treves, Ponti, Grassi and Vismara.
In 2011 some works were moved to the Museo del Novecento; these included Bambina che corre sul balcone by Giacomo Balla (1912), Uomo che dorme by Renato Guttuso (1938) and The Fourth Estate by Pellizza da Volpedo (1901).
In recent years the Modern Art Gallery has started a parallel program of temporary exhibitions, including a solo presentation of Tino Sehgal and a selection of drawings from the UBS Art Collection curated by Francesco Bonami.
Postal Address
Via Palestro, 16
20121 Milano MI
Italy
Other points of interest in Lombardy