Milan (Lombardy)
The Essential Guide to Milan
Milan, Italy's fashion and design capital, is the most cosmopolitan of Italian cities, brimming with energy and dynamism that is hard to find elsewhere in Italy. Its cultural offerings are on a par with those of better renowned 'art cities' such as Florence and Rome. From the gothic Duomo to Leonardo's Last Supper, from the Pinacoteca di Brera to La Scala opera theater, art and music lovers will not be disappointed here. Nightlife lovers will also find plenty of bars and clubs to keep themselves entertained - and we have to thank the Milanesi for the art of the aperitivo; head to the Navigli to experience it. 
Planning your trip to Milan - what you need to know
Best times to visit Milan
Milan's climate is similar to much of Northern Italy's inland plains, with hot, humid summers and cold, foggy winters. Therefore, the best months to visit the city are April, May, June, September and October, when the weather is pleasantly warm. 
For the lowest numbers of tourists and shortest lines at attractions, visit between November and March, but be aware that it may be cold and grey. You can enjoy Milan's legendary nightlife year-round, but if you like to be outside, favor the summer months. On the other hand, if you don't do well in the heat, avoid July and August, when the humidity makes the city feel even hotter. 
Milan's signature fashion event, Milan Fashion Week, takes place twice a year: generally late February and late September, so, if you wish to be in the city during those times, make sure you book far in advance as hotels tend to be sold out.
Traveling to Milan - how to get there
Milan has three main airports: Malpensa, Linate and Orio al Serio. 
Milan Malpensa Airport (MXP) is the largest international airport in northern Italy with direct flights to and from the United States. It is 49 km northwest of Milan. 
Malpensa Express is a direct train connection between the two terminals of the airport and Milan's city center (Milano Centrale station and Milano Cadorna). It takes between 30 and 50 minutes and costs €13 each way. 
If you opt for a taxi, prepare to spend approximately €85. Journey time to the center of Milan is around 50 minutes.  
Milano Linate (LIN) serves national and European destinations. It is the closest airport to Milan, just 8 km southeast of the city center. Nonetheless, a taxi will cost you around €40, but the airport is served by local bus line 73, a decidedly cheaper option, although it will take you approximately one hour to get to the Duomo. 
Milan's Orio al Serio (BGY), located near Bergamo, is mainly served by low-cost airlines, including RyanAir, EasyJet and Volotea. There are several buses, including express coaches, that connect to Milan and other Italian cities in the north.
Milano Centrale is the main railway station of Milan.The station has 24 tracks. Every day, about 320,000 passengers pass through the station using about 500 trains. Milano Centrale has high-speed connections to Turin, Venice via Verona, Bologna, Florence, Rome and Naples. The station is about 40 minutes on foot from the Duomo; if you don't want to walk, take the metro's yellow line M3, which will take you to the city's main square in 11 minutes. 
*Check our ultimate guide to train travel in Italy. 
How to get around in Milan  
Milan is big (70 square miles in area), so it may not be as easy to get around on foot as in other smaller Italian cities, unless your hotel is near the Duomo, which is considered the heart of Milan. Many of the city's attractions are within blocks of Piazza Duomo and exploring on foot remains the best way to see a city to increase your chances of stumbling upon that charming restaurant or independent shop you may otherwise miss. 
For farther destinations, use the efficient metro, which is cheap and will take you pretty much anywhere, including right in front of many top attractions, including The Duomo and Santa Maria delle Grazie, home to Leonardo's Last Supper.
You may also take a taxi from time to time, but it can be quite expensive. Driving is not recommended; traffic is nightmarish in Milan, parking is costly and very difficult to find.  
What to See in Milan
Duomo -  One of the largest churches in the world, the Duomo is one of Milan's top attractions, located on the central Piazza Duomo, an ideal location to begin your exploration of the city. It took six hundred years to complete this masterpiece of Gothic and Lombard architecture. Construction began in 1386, during the ruling of Gian Galeazzo Visconti, first duke of the city, and the final details were not completed until the 20th century. The interior is just as impressive as the facade, and contains numerous artworks from the Renaissance and Baroque periods. Napoleon was crowned King of Italy inside the Duomo in 1805. There are 145 spires on Milan's Cathedral. The famous statue of the Madonnina, built in gilded copper,  was placed on the highest spire in 1774. To admire it up close, you can take an elevator up to the rooftop, or, if you're up for it, climb the long series of steps. The view from up there is worth it. Given the large crowds that the Duomo of Milan normally attracts, you may want to reserve priority entrance in advance or book a guided tour.
Galleria Vittorio Emanuele II  - A hub of Milanese social life and one of the world's oldest shopping malls, Galleria Vittorio Emanuele II, just next to the Duomo, has an impressive domed glass ceiling made of two arcades intersecting in an octagon; the gallery connects Piazza del Duomo to Piazza della Scala.  
Quadrilatero della Moda - The Quadrilatero della Moda or Quadrilatero d'Oro is an area for luxury shopping in the historic city center. Many of the world's major fashion houses have stores here. The famous Via Montenapoleone is lined with high fashion boutiques, antique shops and elegant cafes housed in neoclassical buildings. Nearby, the Palazzo Morando museum exhibits period costumes, while the Bagatti Valsecchi Museum is dedicated to the decorative arts of the Renaissance period.
Pinacoteca di Brera - Raphael, Caravaggio, Piero della Francesca, Bramante are just some of the artists you can admire at the Pinacoteca di Brera, one of Italy's greatest museums, located a 15-minute walk from Piazza del Duomo. Opened since 1809, the Pinacoteca di Brera contains some of the greatest masterpieces in the history of art in the world, such as Supper at Emmaus by Caravaggio, Lamentation over the Dead Christ by Andrea Mantegna, The Kiss by Francesco Hayez, Marriage of the Virgin by Raphael, Pietà by Giovanni Bellini, and many more. 
Brera neighborhood - After visiting the Pinacoteca di Brera, make sure your stroll around Brera. Centered around Via Brera, this neighborhood in the historical center of Milan has a distinct bohemian and artsy feel, which has given it the nickname of "Milanese Montmartre". Wander around the picturesque streets lined with independent boutiques and art galleries and stop for lunch at one of the neighborhood restaurants.
Da Vinci's Last Supper - Housed in the so-called Cenacolo Vinciano, once the refectory of the Church of Santa Maria delle Grazie where the monks gathered for their meals, The Last Supper was commissioned to Leonardo by Ludovico Sforza, Duke of Milan, as part of a plan to refurbish the monastery and the church. What strikes the most as one enters the Cenacolo is the size of the painting: 460 cm height × 880 cm length (180 in × 350 in); it covers the entire end wall. Because of the technique that Leonardo used, The Last Supper began fading a few years after it was completed. Advance reservation is mandatory to see Leonardo's Last Supper and you need to book far in advance.
Sforza Castle - Once taken and used by Napoleon as a military base, this magnificent fortification is situated within Parco Sempione in the heart of Milan. It was built in the 15th century by Francesco Sforza, Duke of Milan, on the remnants of a 14th-century fortification. Extra fortifications were added including sloping defensive walls and further percorsi segreti (secret passages). The castle now houses several museums (with the last Pietà sculpted by Michelangelo) and has become one of the city's major tourist attractions.
Parco Sempione - For a break from the bustling city life, head to Parco Sempione, a large park (38.6 hectares) established in 1888, adjacent to the gardens of the Sforza Castle.
Basilica of Sant'Ambrogio - One of the oldest churches in Milan, the Basilica di Sant'Ambrogio, patron saint of the city, was built by St. Ambrose in 379–386, in an area where numerous martyrs of the Roman persecutions had been buried. It is a simple Romanesque church with a courtyard and two bell towers.
Navigli - The Navigli are all that's left of Milan's once extensive network of canals. Three canals survive in the city - the two best known are Naviglio Grande and Naviglio Pavese, heading out of the city from the Darsena, a man-made lake that was once Milan's harbor. The area around Darsena and the two Navigli is a popular nightlife destination, and one of the best places for street food in town. The Navigli are also a wonderful place for a Sunday bike ride as both have bike lanes.  
La Scala - Within opera music circles, the theatre is regarded as the world's premier classical venue. Built in 1778, it is the concave channel beneath the orchestra that is credited with its outstanding acoustics. La Scala's opera season opens on 7 December, which is the feast day of St Ambrose, the patron saint of the city. If you don't plan to attend a show, make sure you pass by to admire its magnificent Neoclassical exterior. 
Bosco Verticale - Inaugurated in 2014, Bosco Verticale is the name given to two residential skyscrapers in the Porta Nuova neighborhood of Milan. Designed by Boeri Studio, they are 111 meters tall and their unique characteristic is that they contain more than 900 trees, shrubs and plants. If the vertical forests were flattened, the resulting forest would cover over 10,000 square meters.
What to eat in Milan - Eat like a local 
Milanese cuisine and that of Lombardy in general is not as celebrated as that of other Italian regions. However, there are some dishes and delicacies you should try to experience the local cuisine. Lombard cuisine uses a lot of butter, cheese, heavy carbs and richly flavored meats, perfect for winter in the shadow of the Alps. 
Rice and corn are cultivated extensively in northern Italy, making risotto and polenta two popular dishes. Milan's iconic dish is in fact risotto alla milanese, which is flavored with saffron, giving it its typical yellow color. Risotto alla milanese may be served with another classic Milan dish, ossobuco alla milanese (which translates as "bone with a hole"), cross-cut veal shanks braised with vegetables, white wine and broth. Together, they make for a one-dish meal. Ossobuco may also eaten with polenta, a beloved wintertime recipe around the region, or mashed potatoes. Another classic dish, which is thought to have Austrian roots, is cotoletta alla milanese, a fried veal cutlet also known as costoletta: the cutlet is pan-fried in clarified butter and the meat must come from milk-fed veal.
A typical Milanese winter dish is cassoeula, although not on everyone's favorite list: used to flavor cabbage stew, it employs poor cuts of meats such as pig ears, feet, tail and nose. It has its roots in peasant cuisine, a rich dish to feast on occasionally after being hard at work in the fields all day long.
And let's not forget about Panettone, the classic Italian Christmas cake said to have been invented in Milan. Panettone has a domed shape, with a soft and airy interior beneath a dark exterior. The cake dough requires several hours to make because it must be cured in a way similar to sourdough, rising and falling three times before being baked. Traditionally, it contains candied orange, citron, and lemon zest, as well as raisins.
No other city has mastered the art of the aperitivo as well as Milan. It is a tradition taken seriously around here: Milanesi love a good aperitivo at the end of the work day. Bars lay out a buffet filled with appetizers, pasta salads, rice salads, cold cuts and cheeses, frittata, savory cakes and pizza. Patrons pay a fixed price for a drink and can access the buffet at no additional cost. Some of the best areas where to enjoy an aperitivo in Milan include Corso Como, Corso Sempione and the Navigli.
What you can't miss in Lombardy
Where is Milan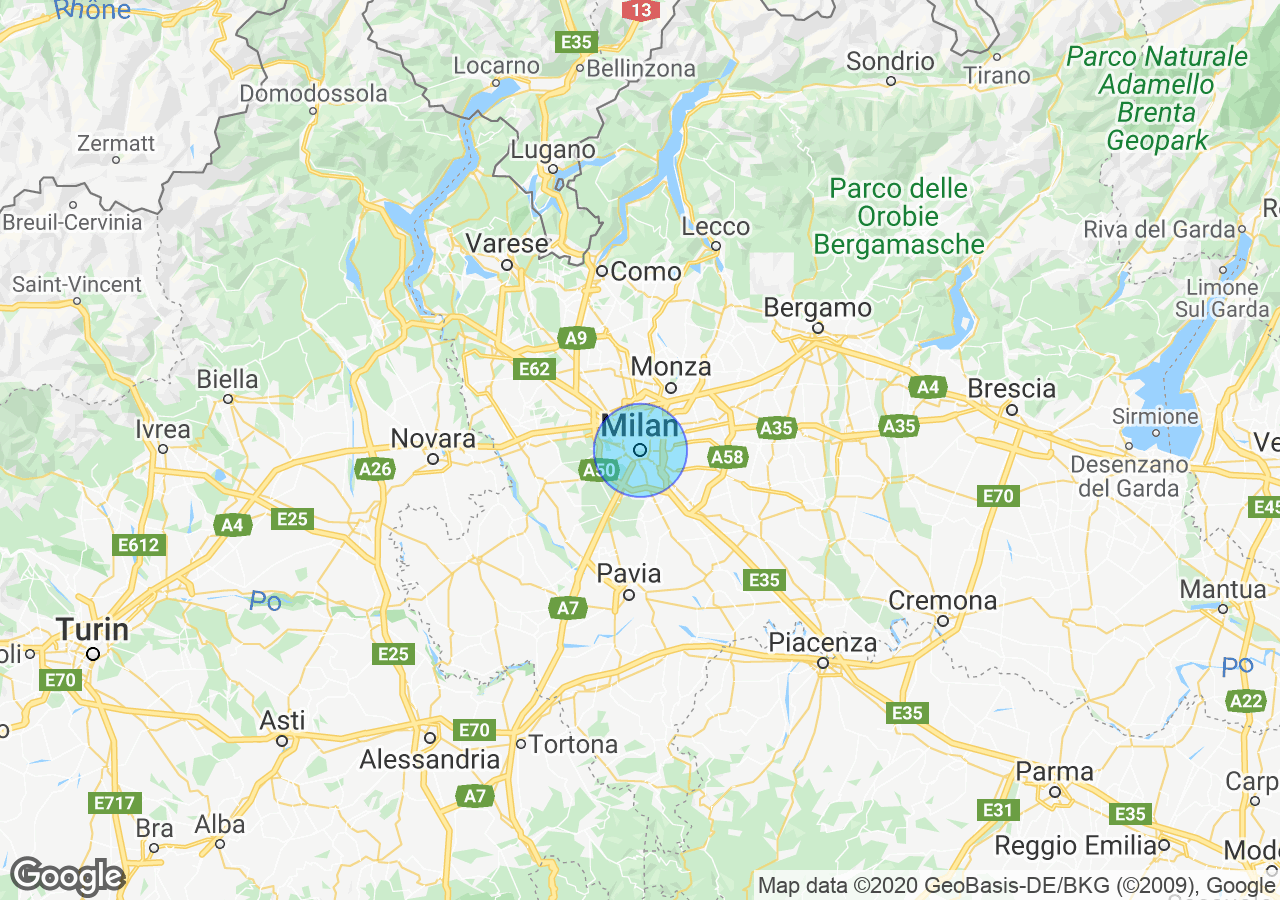 Top Experiences in Lombardy
Best places to stay in Lombardy
Properties for sale in Lombardy
What others are saying about Lombardy
Noise from works
Can anyone advise how we get the work in the next apartment stopped?
English Speaking Agent north of Milan.
Would anyone have a realtor to recommend in the area around Varese or Bergamo?
Italian agencies are not being very responsive. We are cash buyers looking at 100k end of market for renovation.