Bologna (Emilia Romagna)
Bologna is the largest city (and the capital) of the Emilia-Romagna Region in Northern Italy. It is the seventh most populous city in Italy, located in the heart of a metropolitan area (officially recognized by the Italian government as a città metropolitana) of about one million. An important cultural and artistic centre, its importance in terms of landmarks can be attributed to a varied mixture of monuments and architectural examples (medieval towers, antique buildings, churches, the layout of its historical centre) as well as works of art which are the result of a first class architectural and artistic history. Bologna is home to numerous prestigious cultural, economic and political institutions as well as one of the most impressive trade fair districts in Europe. In 2000 it was declared European capital of culture and in 2006, a UNESCO "city of music". The city of Bologna was selected to participate in the Universal Exposition of Shanghai 2010 together with 45 other cities from around the world. Bologna is also one of the wealthiest cities in Italy, often ranking as one of the top cities in terms of quality of life in the country: in 2011 it ranked 1st out of 107 Italian cities.
Emilia Romagna Highlights
What you can't miss in Emilia Romagna
Where is Bologna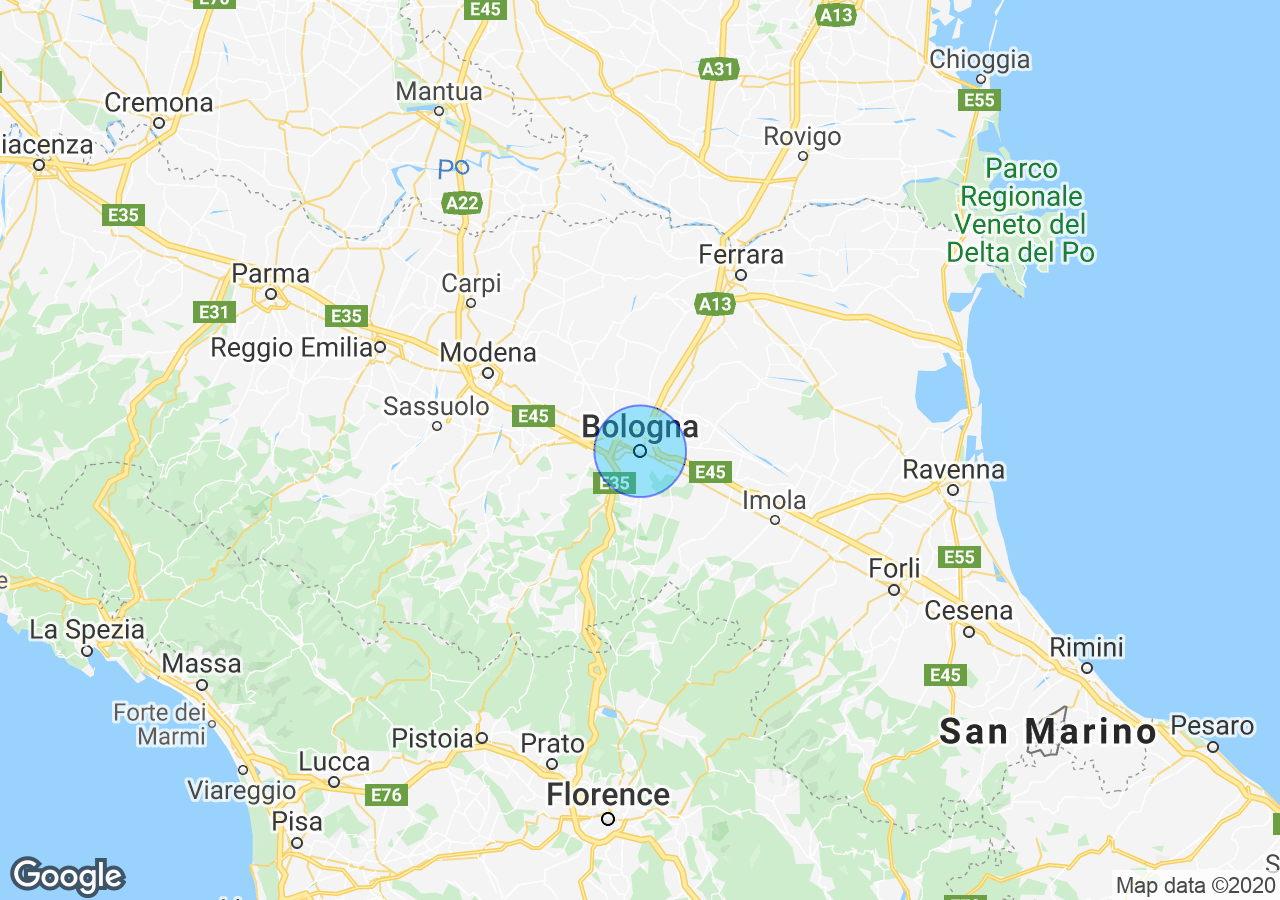 Top Experiences in Emilia Romagna
Best places to stay in Emilia Romagna
Properties for sale in Emilia Romagna
What others are saying about Emilia Romagna
Ciao,
Can anyone recommend an English speaking geometra near Lugagnano Val D'arda Emilia Romagna please? 
Grazie,
Christina 
Hello everyone! We're working on the second issue of Bellissimo magazine and are taking a deep dive into the fascinating region of Emilia Romagna.
My husband and I are planning to move to Bologna within the next couple of years.  We are working on a visa which requires us to have a rental agreement in place to qualify for the visa but we need the visa to get into the country.  Any ideas as to how to solve this catch-22?