Amalfi (Campania)
Amalfi is a town and comune in the province of Salerno, in the region of Campania, on the Gulf of Salerno. It lies at the mouth of a deep ravine, at the foot of Monte Cerreto, surrounded by dramatic cliffs and coastal scenery. The town of Amalfi was the capital of the maritime republic known as the Duchy of Amalfi, an important trading power in the Mediterranean between 839 and around 1200. In the 1920s and 1930s, Amalfi was a popular holiday destination for the British upper class and aristocracy. Amalfi is the main town of the coast on which it is located, named Costiera Amalfitana (Amalfi Coast), and is today an important tourist destination together with other towns on the same coast, such as Positano, Ravello and others. Amalfi is included in the UNESCO World Heritage Sites. A patron saint of Amalfi is Saint Andrew, the Apostle, whose relics are kept here at Amalfi Cathedral (Cattedrale di Sant'Andrea/Duomo di Amalfi).
What you can't miss in Campania
Where is Amalfi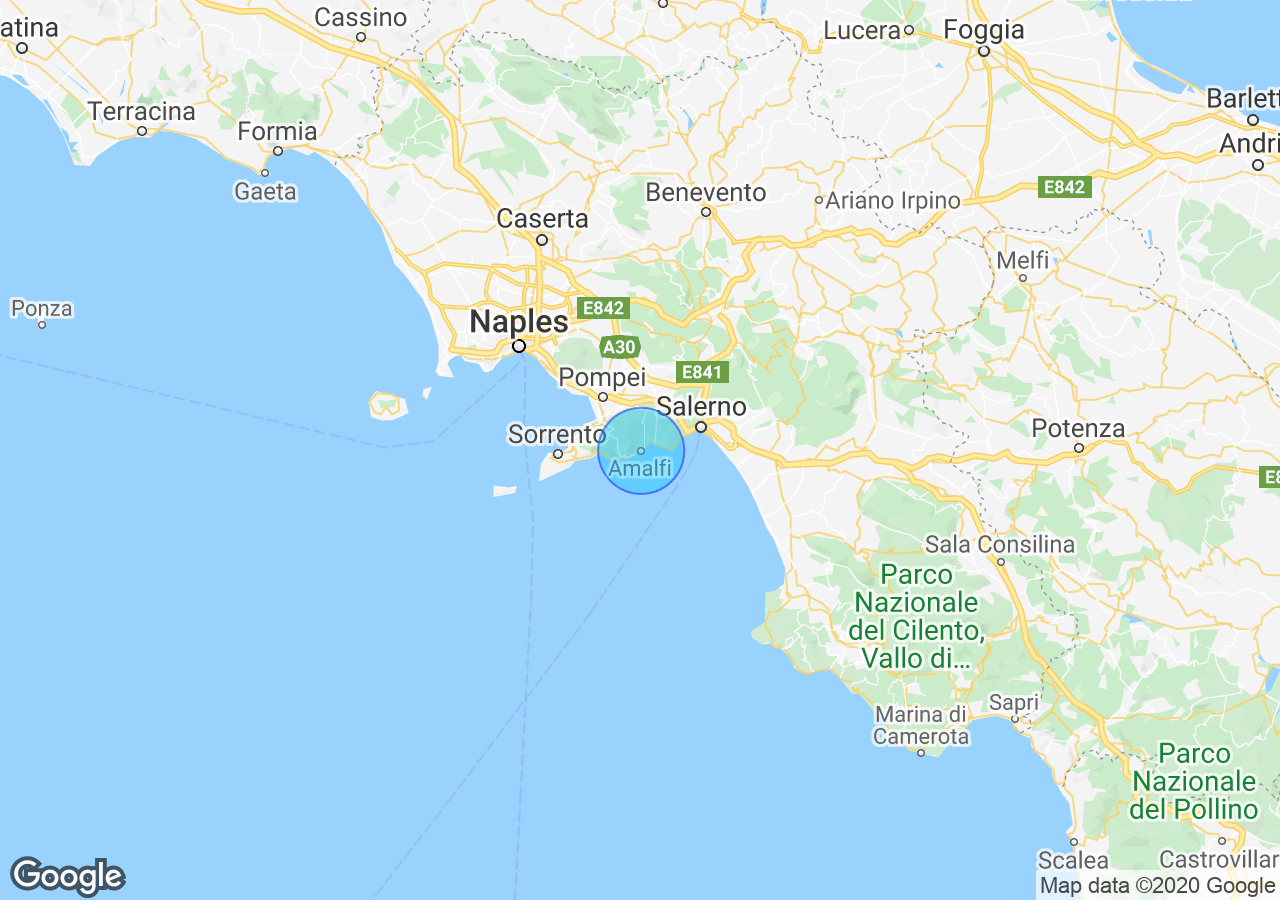 Top Experiences in Campania
Properties for sale in Campania
What others are saying about Campania
i'm looking for a lawyer to represent me in my application for citizen by descent in Oliveto Citra in Campania. 
What are some things to do in Ischia in June - we have only 2 days. Grazie mille.
Hello everyone! Here at Italy Magazine, we want to know your travel memories and tips from the region of Campania as part of a special issue we're working on. We might not be able to easily travel right now but we can still think about those trips we've enjoyed in the past.