Maccheroni alla Bobbiese: Knitting Needle Pasta of Emilia-Romagna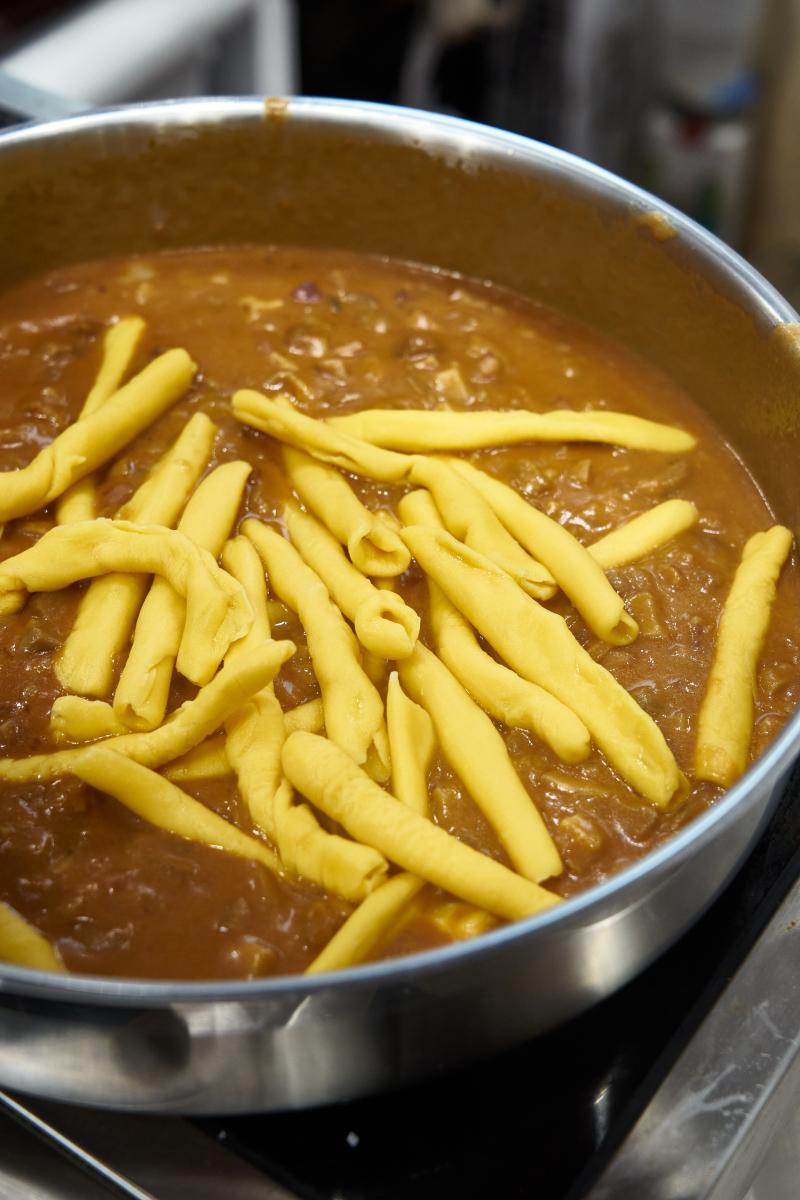 You don't need fancy pasta-making equipment to create this specialty shape from the small town of Bobbio in the Piacenza province of Emilia-Romagna — just a knitting needle. This unique pasta is traditionally served with a sauce made from slow cooked shredded beef, called stracotto di manzo, and is always served in Bobbio on November 23, the feast day of Saint Columbanus, the patron of the city.
Serves 4 to 6
This is Premium Membership Content
Subscribe today to gain unlimited access to all of our exclusive Italy intel and much more. For less than the cost of a cappuccino per week, you'll have access to invaluable insights and resources that will enhance your Italian experience.
Join now and start exploring Italy like a local!