Modena (Emilia Romagna)
Modena is a city on the south side of the Po Valley, in the Province of Modena in the Emilia-Romagna region of northern Italy. The Cathedral of Modena, the Torre della Ghirlandina and Piazza Grande are a UNESCO World Heritage Site since 1997. Modena is also known in culinary circles for its production of balsamic vinegar. An ancient town, and seat of an archbishop, it is known for its automotive industry since the factories of the famous Italian sports car makers Ferrari, De Tomaso, Lamborghini, Pagani and Maserati are, or were, located here and all, except Lamborghini, have headquarters in the city or nearby. One of Ferrari's cars, the 360 Modena, was named after the town itself.
Emilia Romagna Highlights
What you can't miss in Emilia Romagna
Where is Modena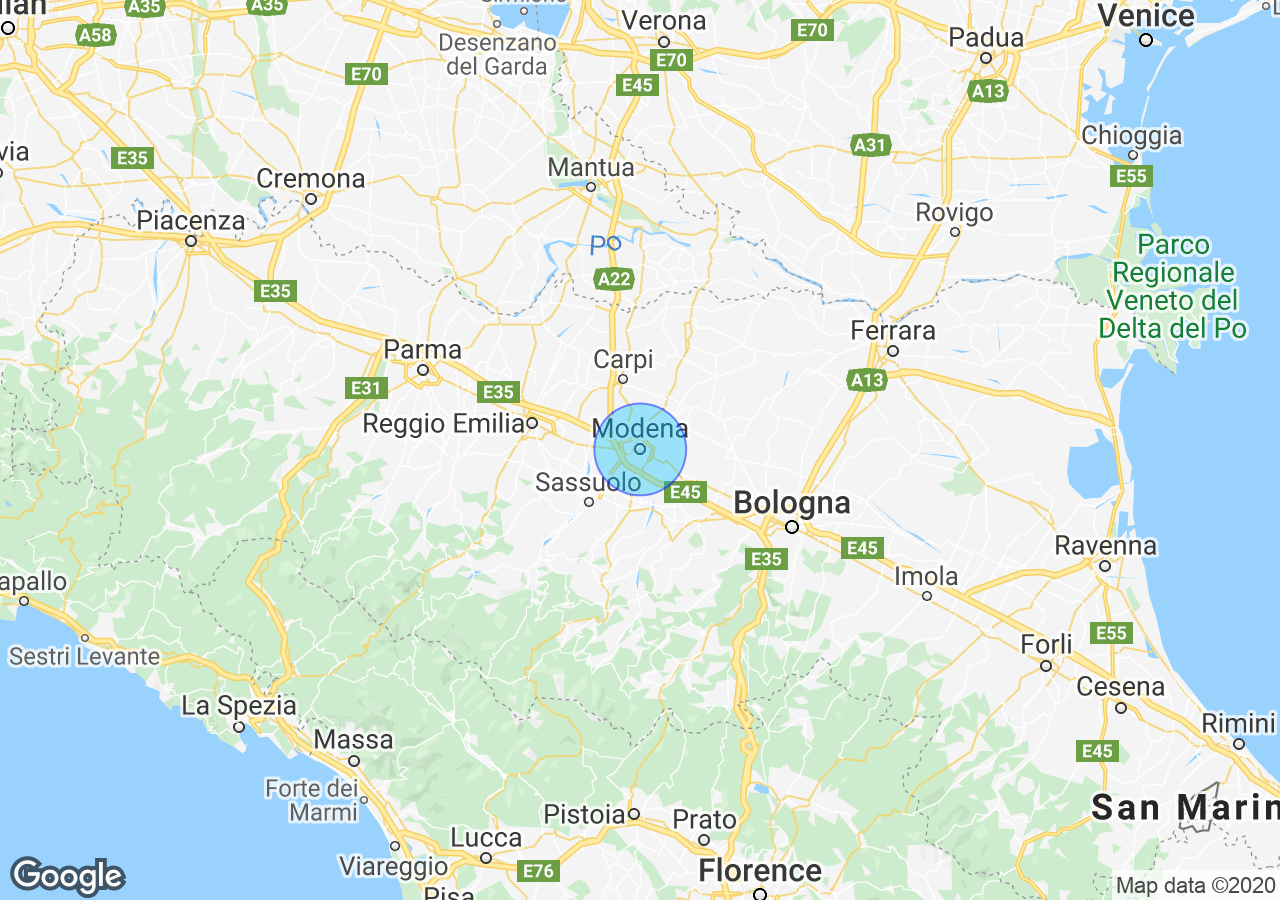 Top Experiences in Emilia Romagna
Best places to stay in Emilia Romagna
Properties for sale in Emilia Romagna
What others are saying about Emilia Romagna
Ciao,
Can anyone recommend an English speaking geometra near Lugagnano Val D'arda Emilia Romagna please? 
Grazie,
Christina 
Hello everyone! We're working on the second issue of Bellissimo magazine and are taking a deep dive into the fascinating region of Emilia Romagna.
My husband and I are planning to move to Bologna within the next couple of years.  We are working on a visa which requires us to have a rental agreement in place to qualify for the visa but we need the visa to get into the country.  Any ideas as to how to solve this catch-22?