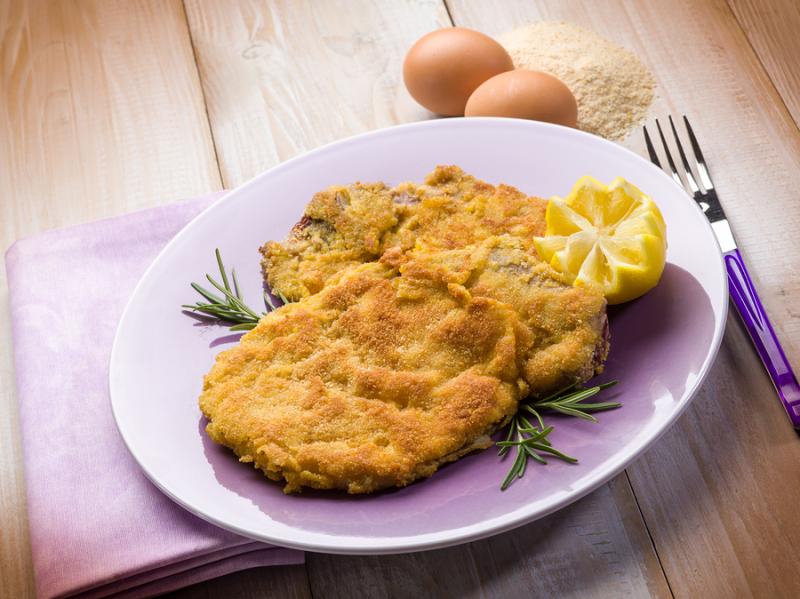 A classic veal chop Milano style!
Instructions
Beat the eggs and add a little pepper. Pour the breadcrumbs in a shallow dish or on a chopping board.
With a sharp knife, make some small incision around the edge on the connective tissue of the chops, to prevent curling during cooking. Dip them in the beaten egg mixture and then in breadcrumbs, making sure that the entire surface is well breaded.
Melt the butter in a frying pan, heat it well and fry the chops over medium heat for about 6 minutes on each side. Remove the chops from the pan, add salt and serve.
Traditionally, it is served with some of the cooking butter spooned on top, but, for a lighter version, serve it with lemon wedges so that people can use fresh lemon instead. 
Another version of the cotoletta asks for the meat to be pounded  thin and in this case, many people use a slice of beef with no bone.