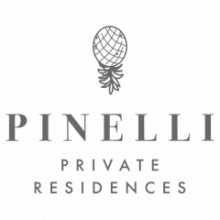 Nigel Carley
I own a house in Italy
Live in Italy
:
Our story began a long time ago with something typically Italian – Alfa Romeo to be exact. My career working for the Italian premium car manufacturer in the UK meant numerous visits to Italy, beginning a life-long affair with this beautiful country – which translates to Il bel paese.
Life in the UK continued along with trips to Italy as a tourist, mainly frequenting Italy's northern region over the next 25 years. Moving away from the car industry and into buying property, I went on to restore three of my own homes in England, whilst running a property investment company.
My wife, Dawn, enjoyed a long and successful career with a UK High Street Retail chain encompassing clothing and home furnishings. After 28 successful years with them where she covered everything from buying, merchandising, marketing, right through to sales and service, her keen eye for property resulted in an expanding portfolio of properties in the UK and Portugal. Italy was a mutual shared passion of ours, so it was only fitting that this is where they married.
Captivating Campania
After deciding to make the life-changing decision to move from the UK to Italy, we faced a further decision of where this might be? Fate has an intriguing way of leading us to exactly where we need to be. Therefore, after being urged to visit the region of Campania before deciding on where our new home would be, we set off on our happy accidental discovery. The rest, as they say, is history!
Maybe it was the character and charm of the Agriturismo that wey were staying in, or perhaps the mountain tops of Campania bathed in the glorious morning sunshine, that captivated usl. One thing was for sure – it was in this moment, when we threw open the window shutters, that the incredible beauty of Campania enveloped us, capturing our hearts.
We have found "the real Italy"  the people have such warmth and kindness. You find yourself quickly brought into the folds of the families, giving you a true sense of belonging, among wonderfully kind and generous people. A home from home that you have no desire to leave.
We quickly discovered that Campania encapsulates all that Italy has to offer, in one region. The mountains, valleys, rivers, stunning coastlines – and of course, the incredible food, top his list. Reiterating Dawn's feelings about the people I can reconfirm that I have come across some of the friendliest and most generous people that you're ever likely to meet.
The Pinelli Estate
The Pinelli Estate ( https://www.thepinelliestate.com/)  was the result of a long search for the perfect property for usl to renovate. Located a few minutes up from the town of Agropoli and 90 minutes south of Naples airport, this run-down 35-acre estate offered three properties. We immediately agreed that this was the one. Standing facing the mountains of Cilento National Park, we placed an offer to purchase the house behind them. What we saw in front of us can never be changed and yet changes every single day. What was behind us can be changed and brought back to life – however, we see fit.
What followed in 2017, was a 2-year complete renovation for the 300-year-old stone-built farmhouse. Breathing life back into the property, Dawn's flair for interior design led to an expertly styled and decorated interior, transforming this 4-bedroom property. The classic Italian architecture enhanced in an elegant and luxuriant way. The aged birch wooden beams now overlook The White Company crisp, white bedding. Terracotta roof tiles bask beneath the warm sunshine, and evening darkness gives way to ambient designer lighting, from the distinguished Italian designer, Aldo Bernardi.
I project managed the team of artisans to ensure full respect of the area, its history, and environment. The restored property uses many eco-friendly systems ensuring sustainable tourism for future visitors to this stunning property in Cilento, like the shift to chemical-free saline water in the infinity pool.
The location is as rich in history as it is diverse, with the ancient Greek temples of Paestum a mere 15 minutes from The Pinelli Estate. Italy's famed Mozzarella di Bufala dairies producing mouth-watering buffalo milk ice cream are on the doorstep. Travelling south along this beautiful Cilento coast sits Santa Maria di Castellabate and the quaint port of Acciaroli – known as the birthplace of the Mediterranean diet. Stepping away from the much-trodden trails of Amalfi is a spectacular region of picture-postcard scenery that encompasses the true taste of Italy, through the people, the food, and the ruby-red wine!
What is The Main Benefit to Owning a Share of The Property? – How Does It Work?
Buying a property abroad can be an overwhelming experience, especially if you don't speak the language. Maintaining and managing a property abroad can prove even more so, as well as expensive. More and more people are questioning why they would put 100% of their available funds into a holiday property that they can only use for a fraction of the time. The collective ownership approach to buying property, also known as fractional ownership, reverses this process so that you would use only a fraction of your available funds to own part of a property where you can use 100% of your vacation time.
Simply put, each property has 12 share owners. The shares of the property are owned by a UK Limited company, with each share owner owning an equal share in the UK Limited company (similar to an American LLC). The company owns the title deeds of the property. Each share provides each owner with 4-weeks exclusive use of the property.
Purchasing through collective ownership eliminates all the further and sometimes hidden costs that often come with buying a home abroad. The only additional costs on top of the share purchase are your attorney (legal) fees and annual maintenance and management fees which total approximately €4,000 annually.
We both recognise the stresses of buying abroad and seek to offer an easy, hassle-free process for future buyers. They joke that it always feels like summer in Cilento and looking out over rolling landscapes and vibrant organic lemon and olive groves, it is easy to see why. But we understand that everyone's time requirements are individual, so each property operates a simple, fair rotational occupation calendar.
Is Travel Changing Post-Pandemic?
The exquisitely renovated Il Refugio translates to 'the refuge' – an aptly named oasis of tranquillity close enough to the tourist trails of Amalfi, but far enough away to enjoy restorative relaxation.
COVID-19 has perhaps given us all time to reflect on what is important in our lives. Post pandemic, we will not easily forget these testing times.  Maybe now we'll begin to see the effect on the change of how people will vacation in the future? Veering away from larger, resort-style mass tourism and crowded touristic places, and moving to more private spaces that can be enjoyed by close family and friends. A private villa environment offering high-end service in an area rich in local tradition and immersive experiences allows guests to feel the true essence of where they visit.
We are seeing that even with the turbulent times we are living through, the passion for owning a piece of Italy hasn't waned – the contrary is true. The Pinelli Estate's primary property – Il Rifugio is sold out, recently completing the last sale. Even with this year's unforeseen delays due to COVID-19 sweeping the globe, restoration of property number two on the Pinelli Estate – Casa Tramonto is counting down to completion. The first owners are from Charlotte in North Carolina and are looking forward to their stay in August 2021. Three more owners are moving through the early contract stages.
We have found that some owners understandably prefer to visit the area immersing themselves in the local culture before making such a purchase and are speaking to people wishing to register for visits that will take place when travelling allows.
If you wish to find out more and would like a no-obligation visit, or register your interest for 2021 contact https://www.realpointitaly.com/fractional-ownership/discover-pinelli-estate-campania for details of the 4-night (5-day) personalised Discovery Visits in Campania or Puglia with a stay in luxury accommodation, immersion into the local culture and a preview of the properties and collective ownership.